Owner: Thomas Tilton
Color: Black and Red
Coat Length: Stock
DNA Test Results for Nine Genetic Diseases: The results are normal/normal, Willow is not at risk for any of these genetic diseases. In addition, she is not a carrier for any of the mutations studied.
Sire: V4 (SHZ-PL) Toshy vom Bad Waldle TP, BH, IPO-1 son of VA1 (USCA), VA2 (BSZS-2x Vice World Champion) Nino von Tronje SCHH3 Kkl.
Dam: Lady vom Tiltonhaus, daughter of VA1(NL), V4(BSZS-World Championship) Xentos von der Wilhelmswarte IPO3, Kkl, and granddaughter of World Champion VA BSZS Mentos vom Osterberger-Land SchH3, Kkl.
My husband (Tom) has always been in love with my son's (Trevor) dog Lady, so he decided to keep a puppy from Lady which he named Willow. From the time Willow was born Tom has had a special place in his heart for this pup, which has turned into an incredible bond between the two of them. Willow is a very active and friendly dog that loves spending her time playing with her best friend (Tom) and playing fetch is on the top of that list.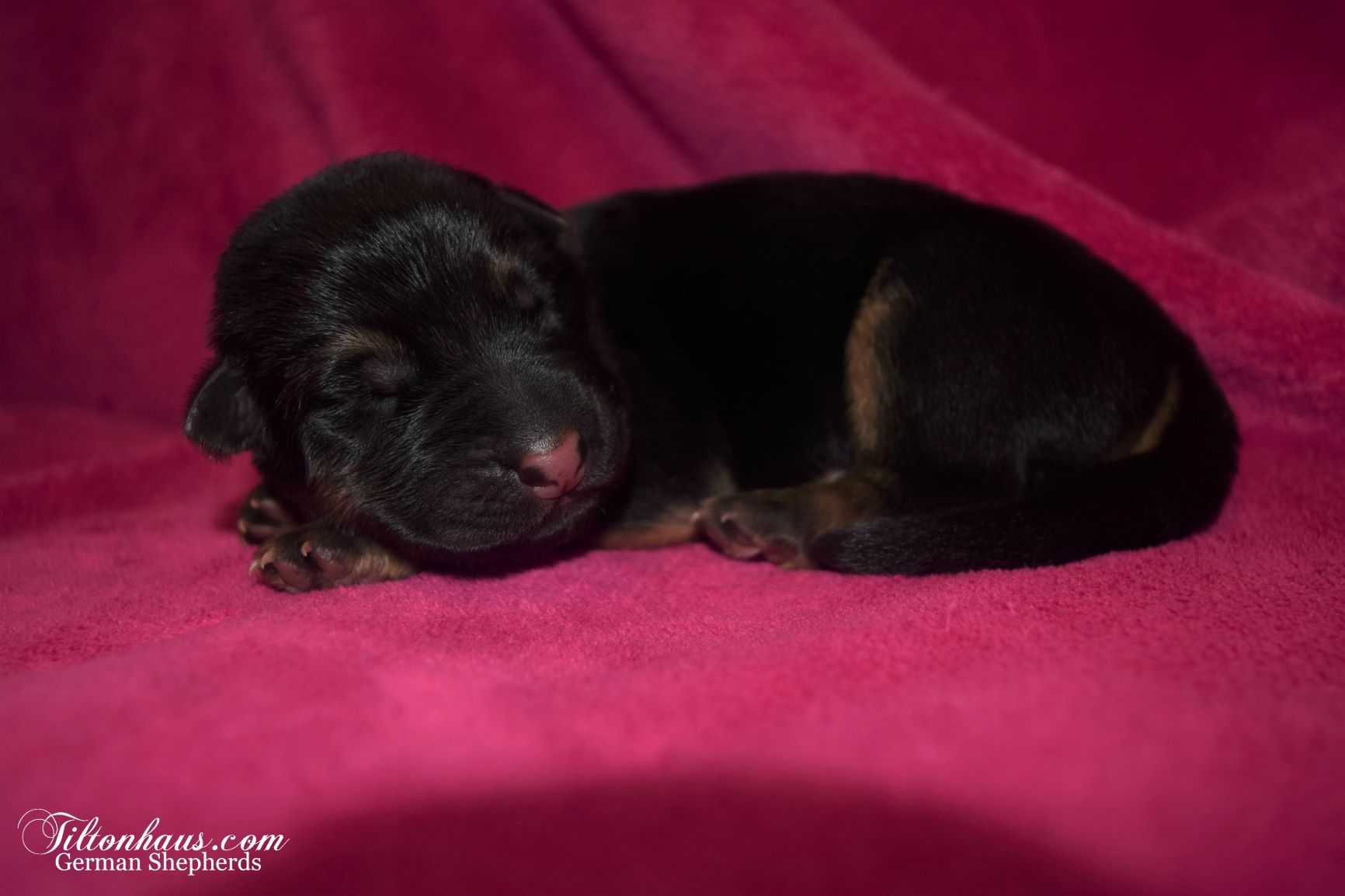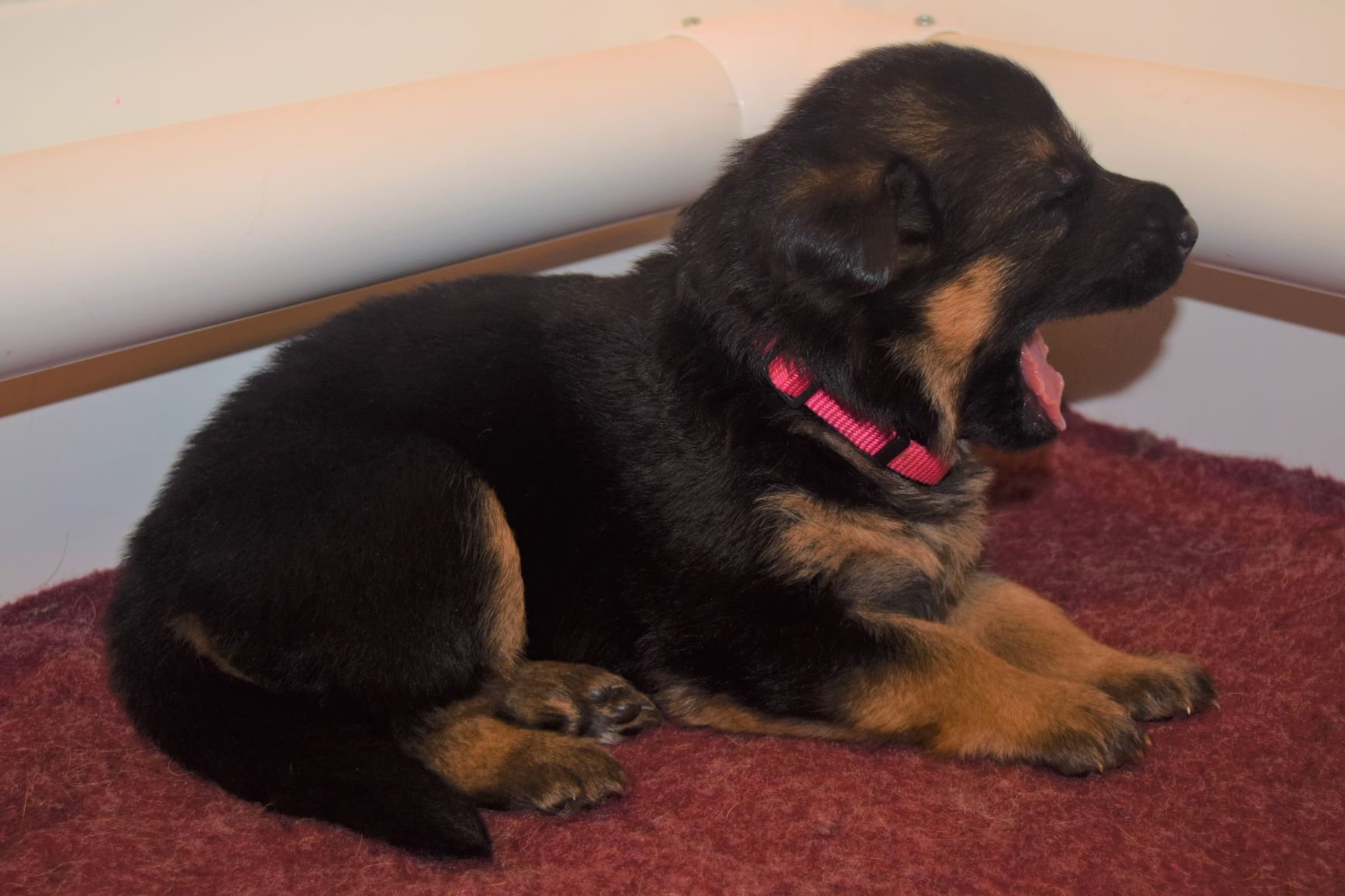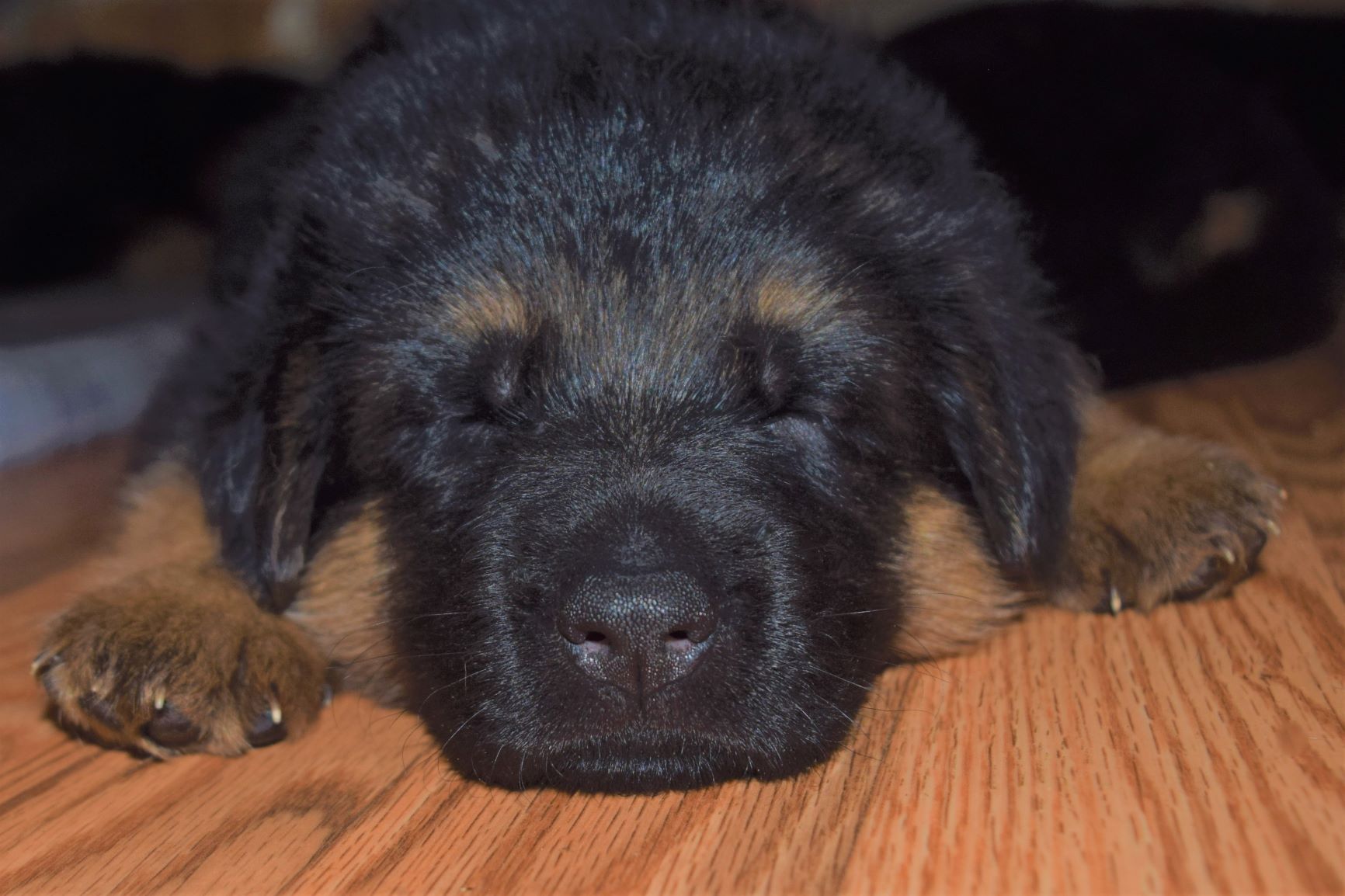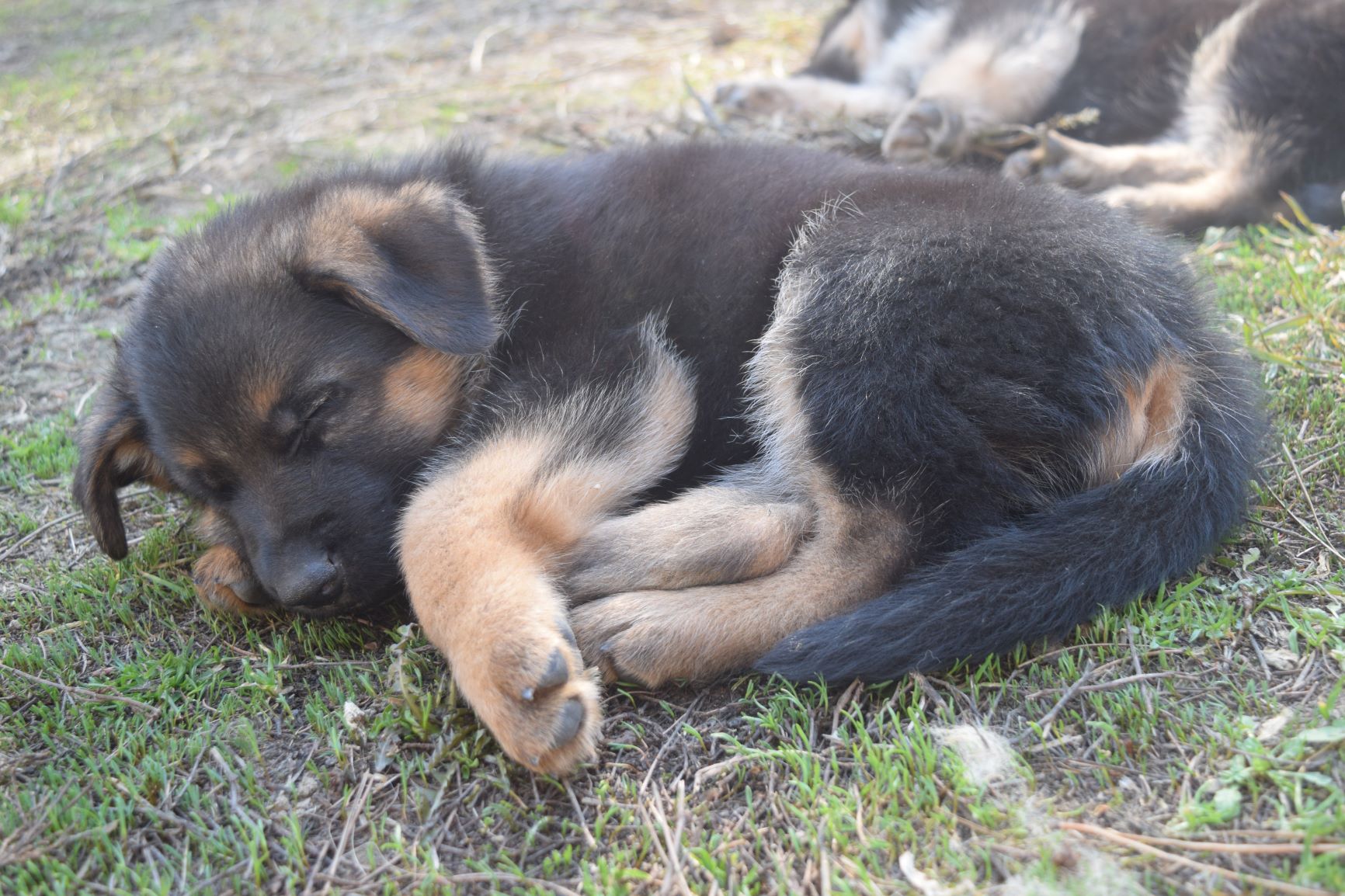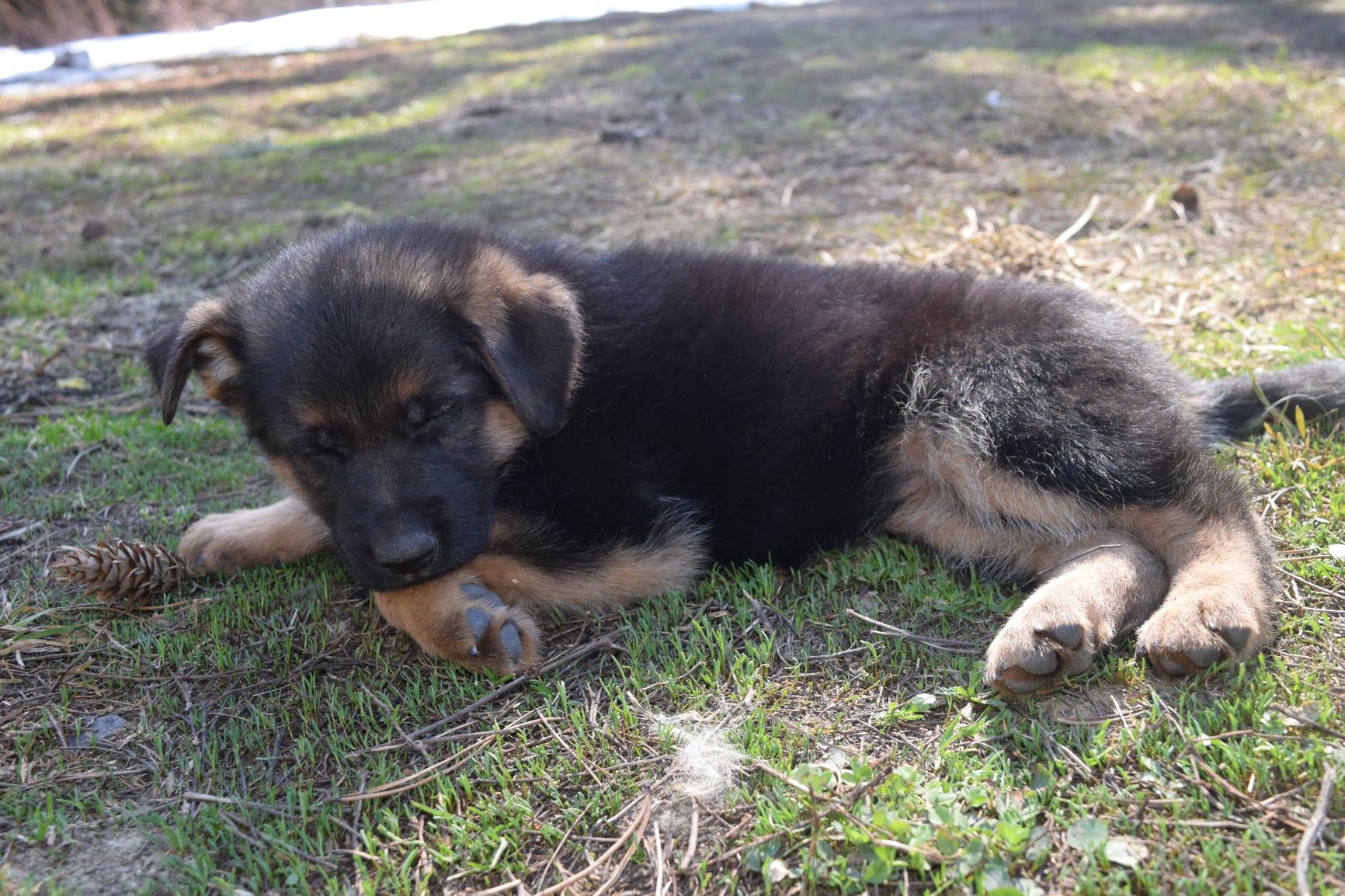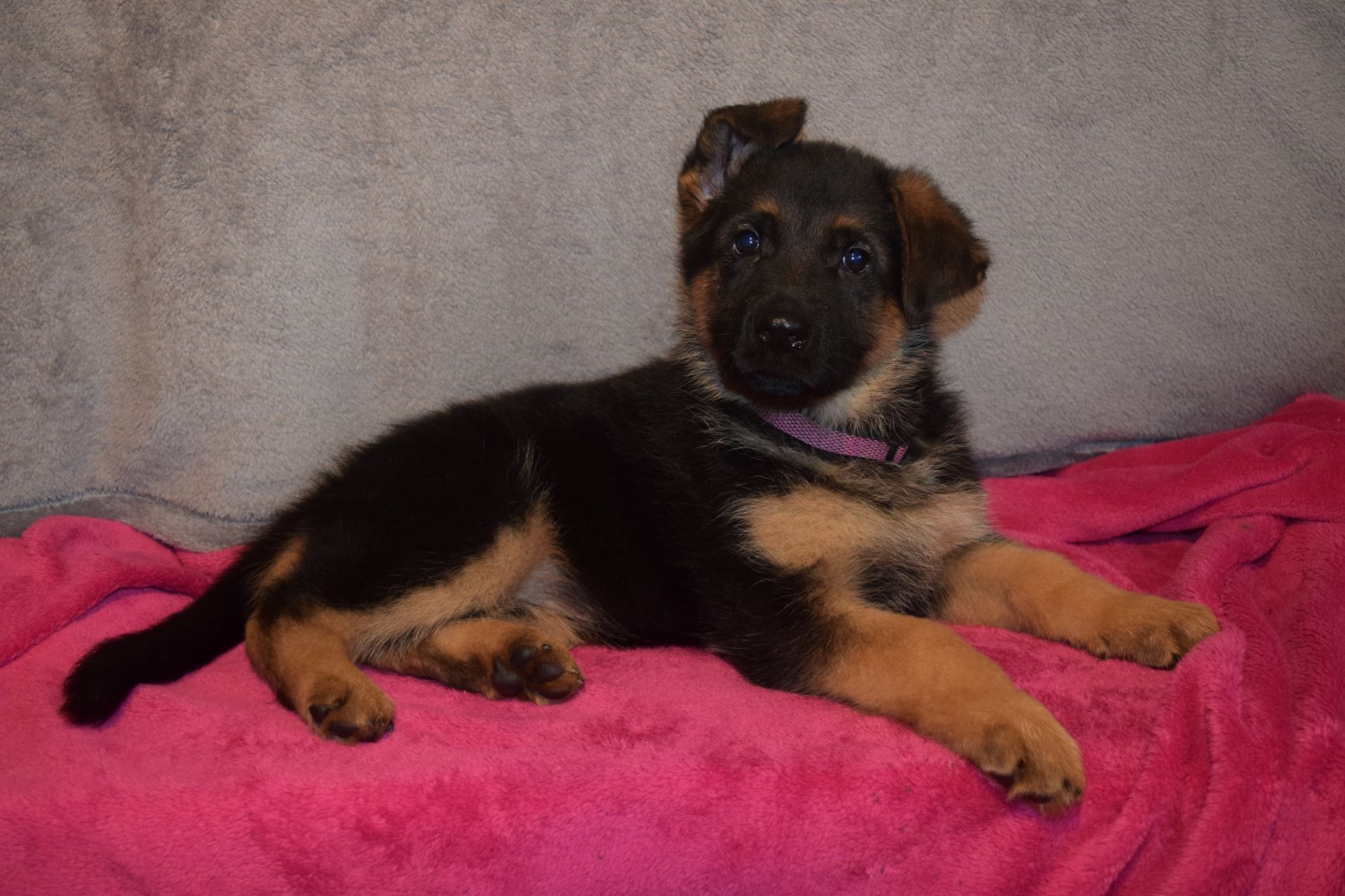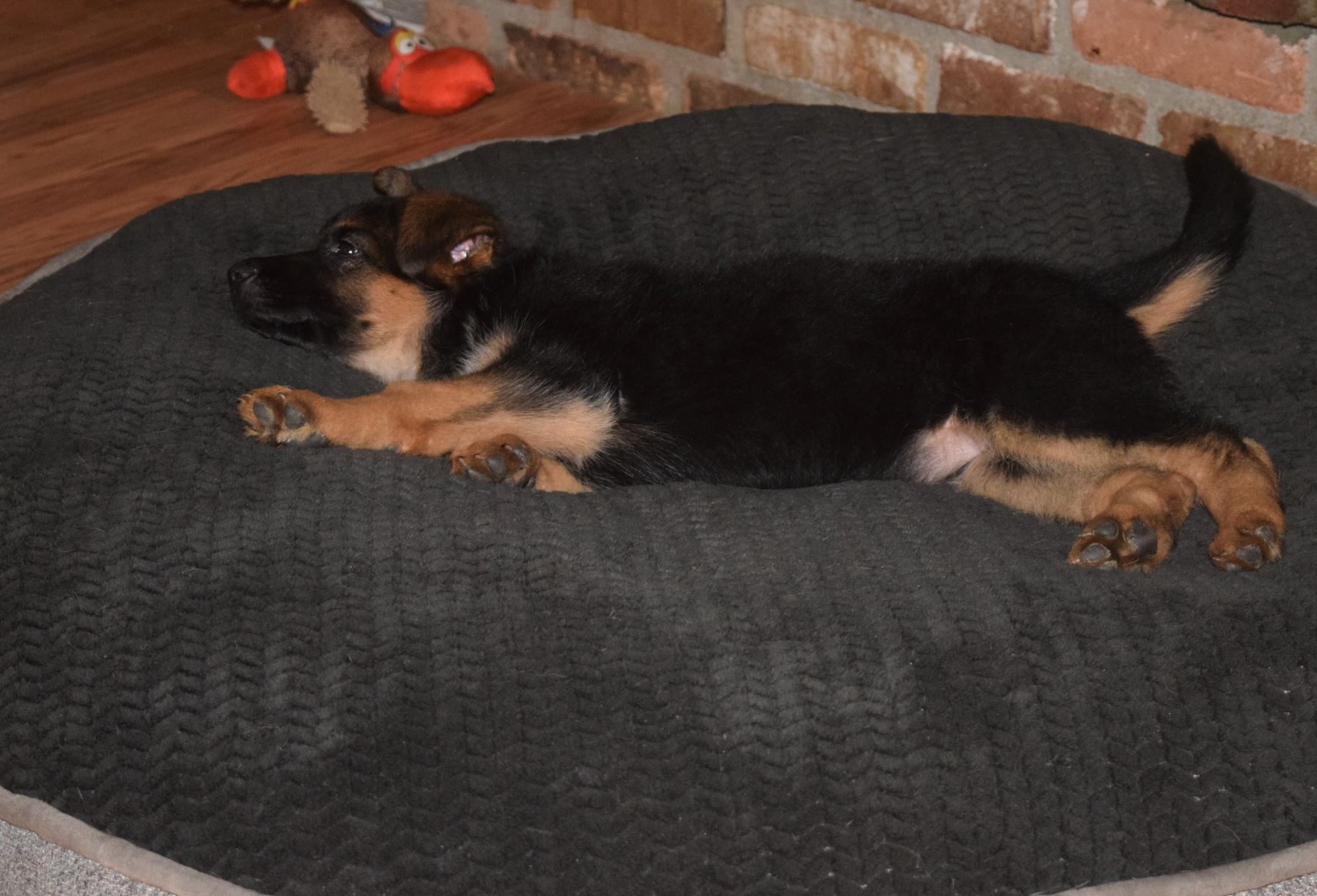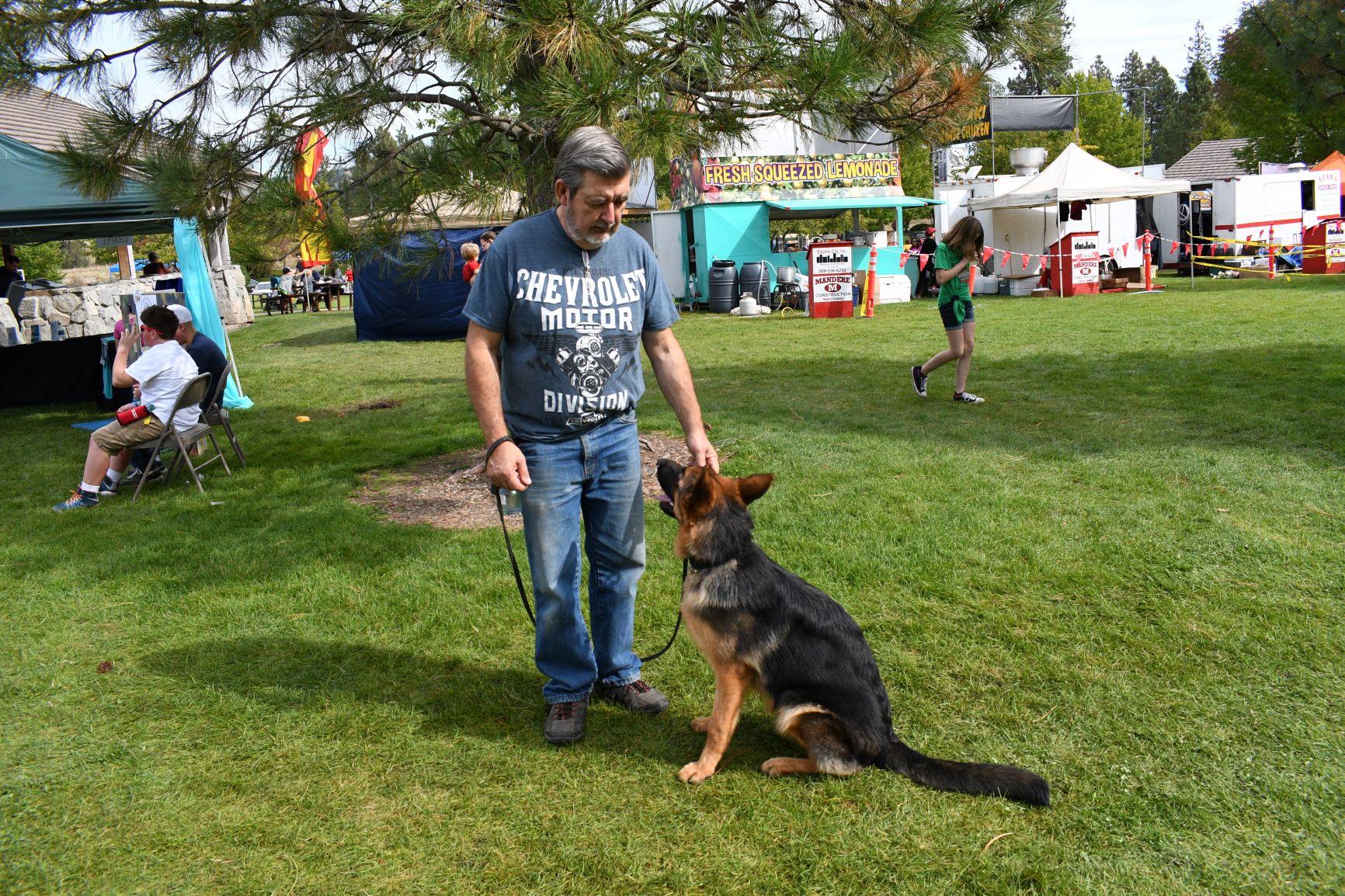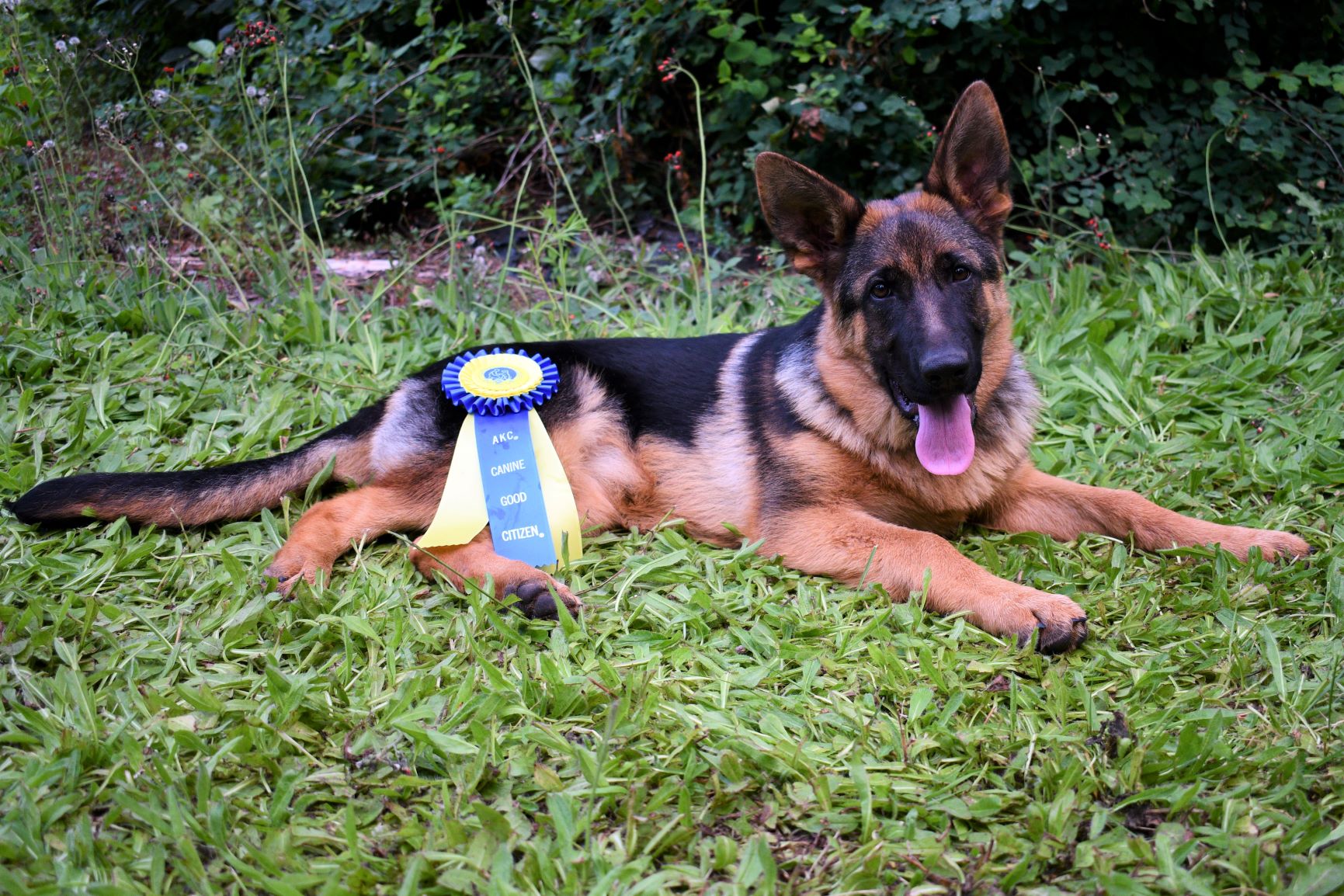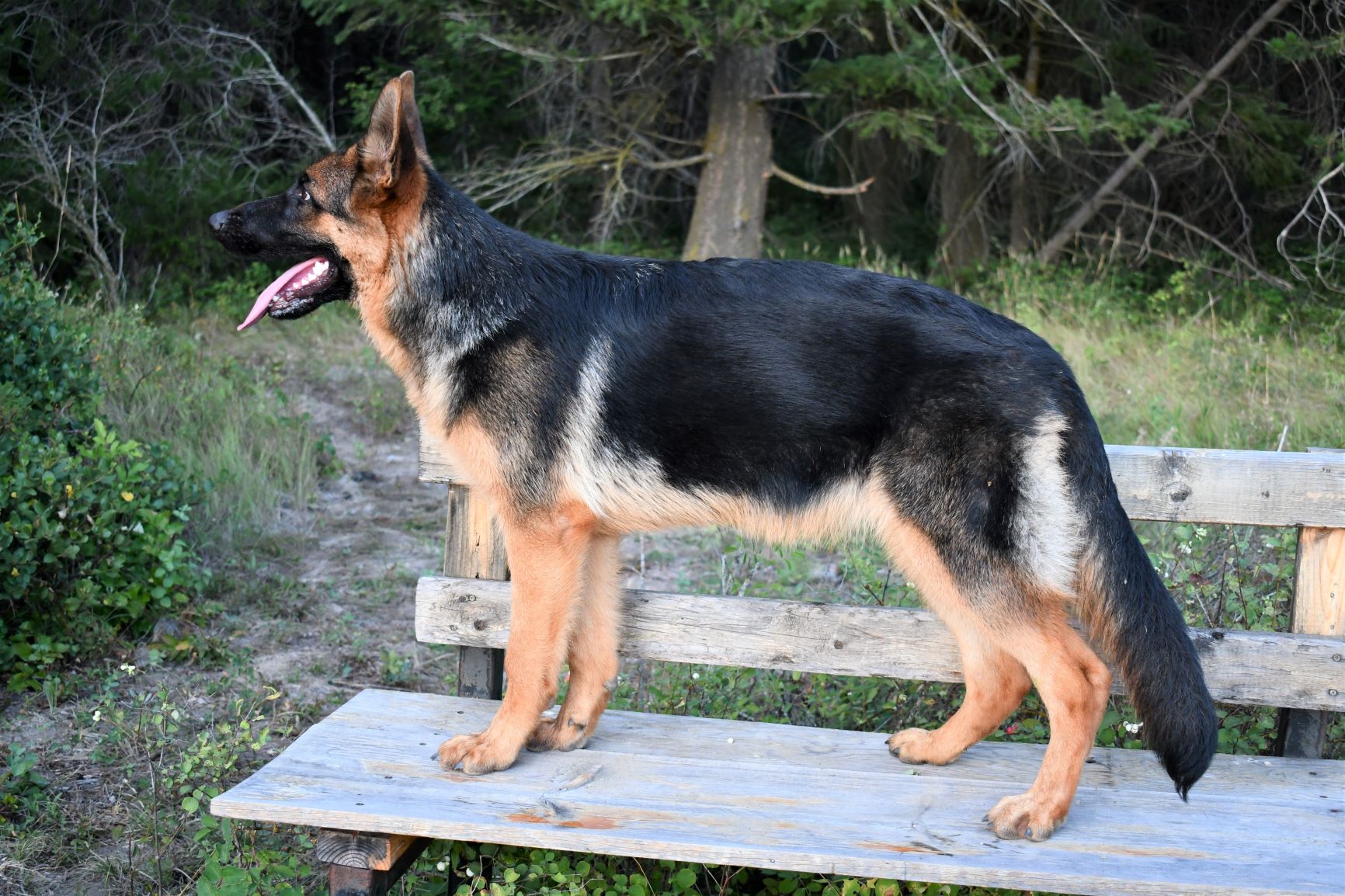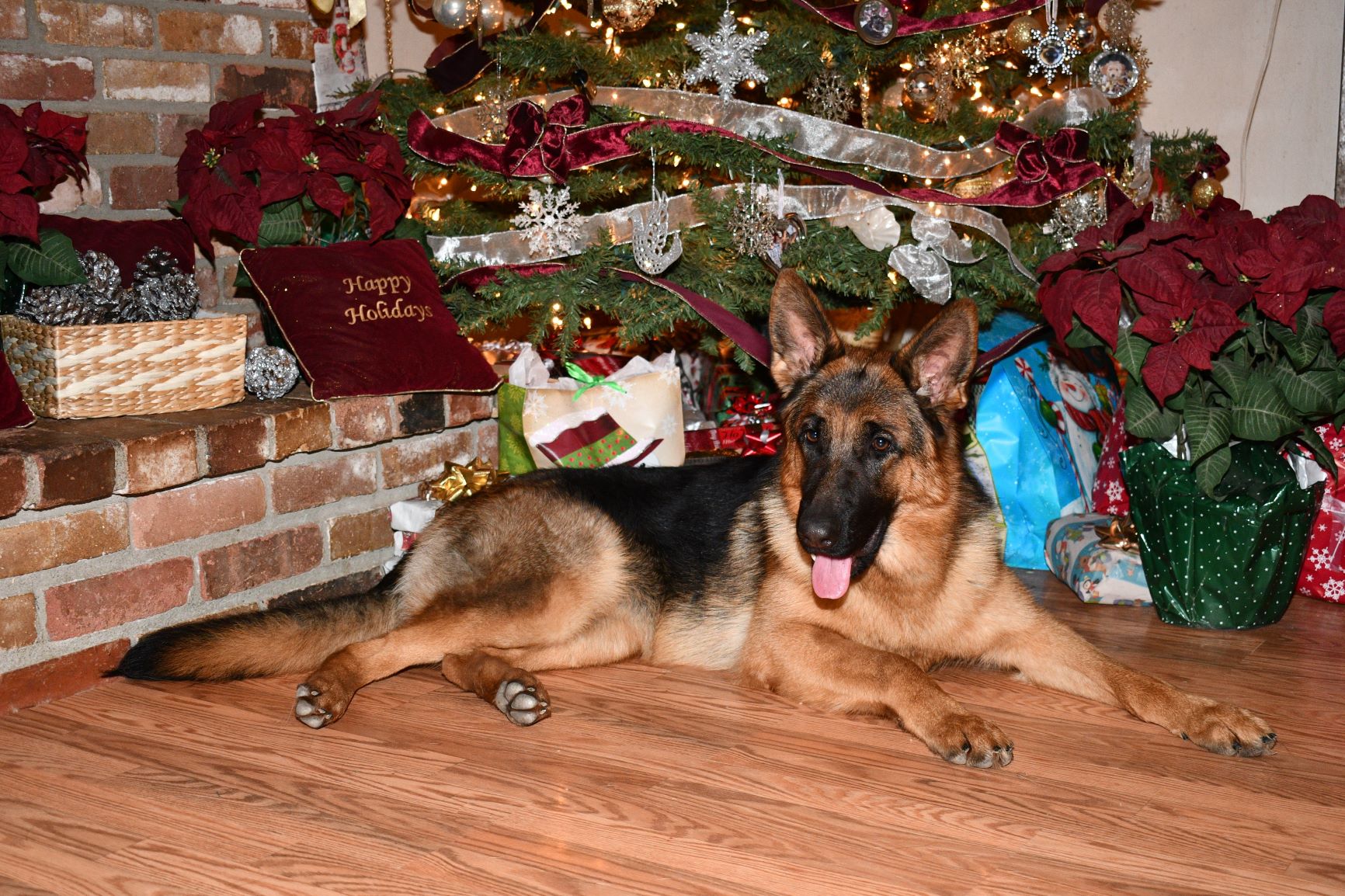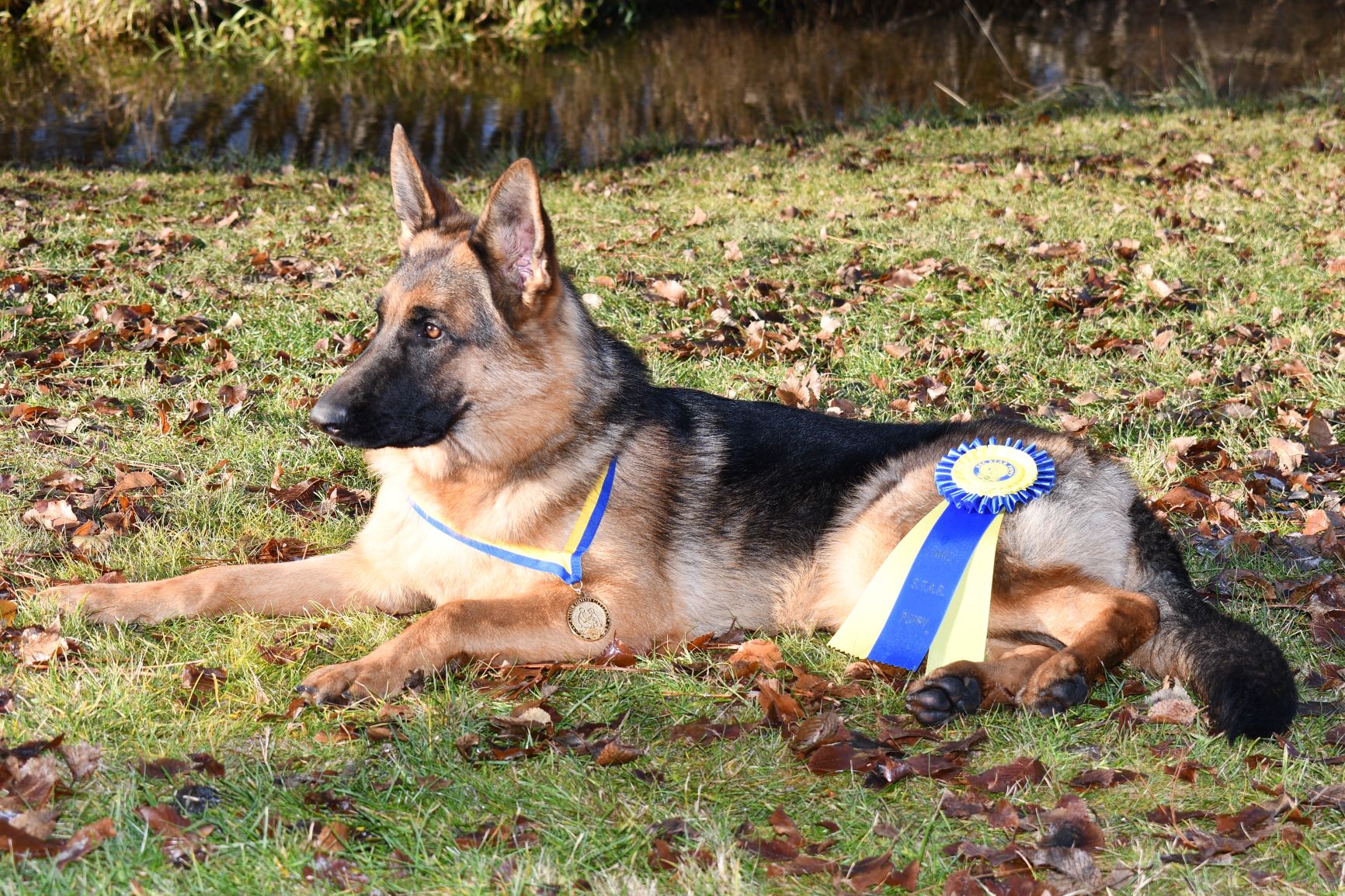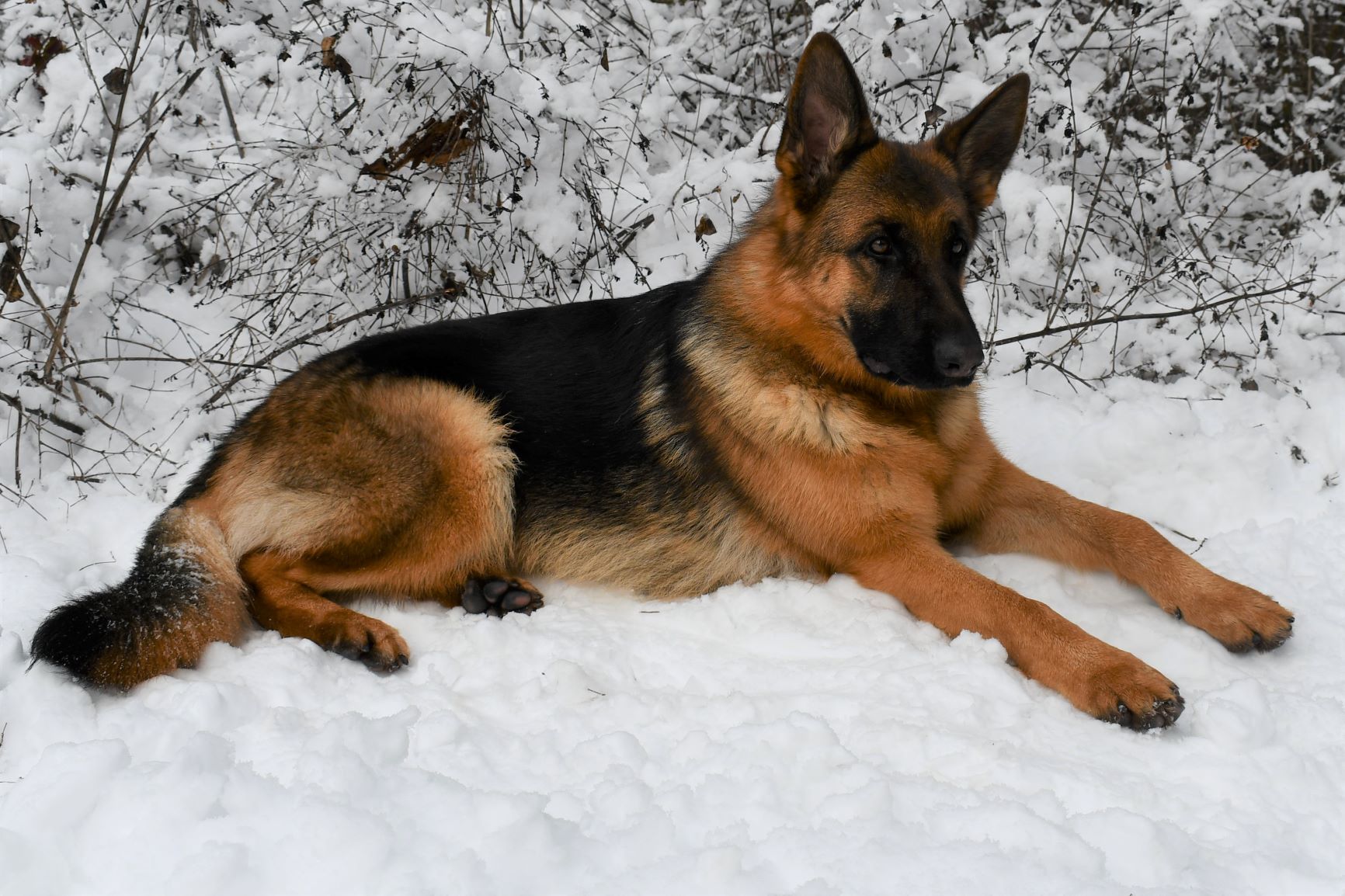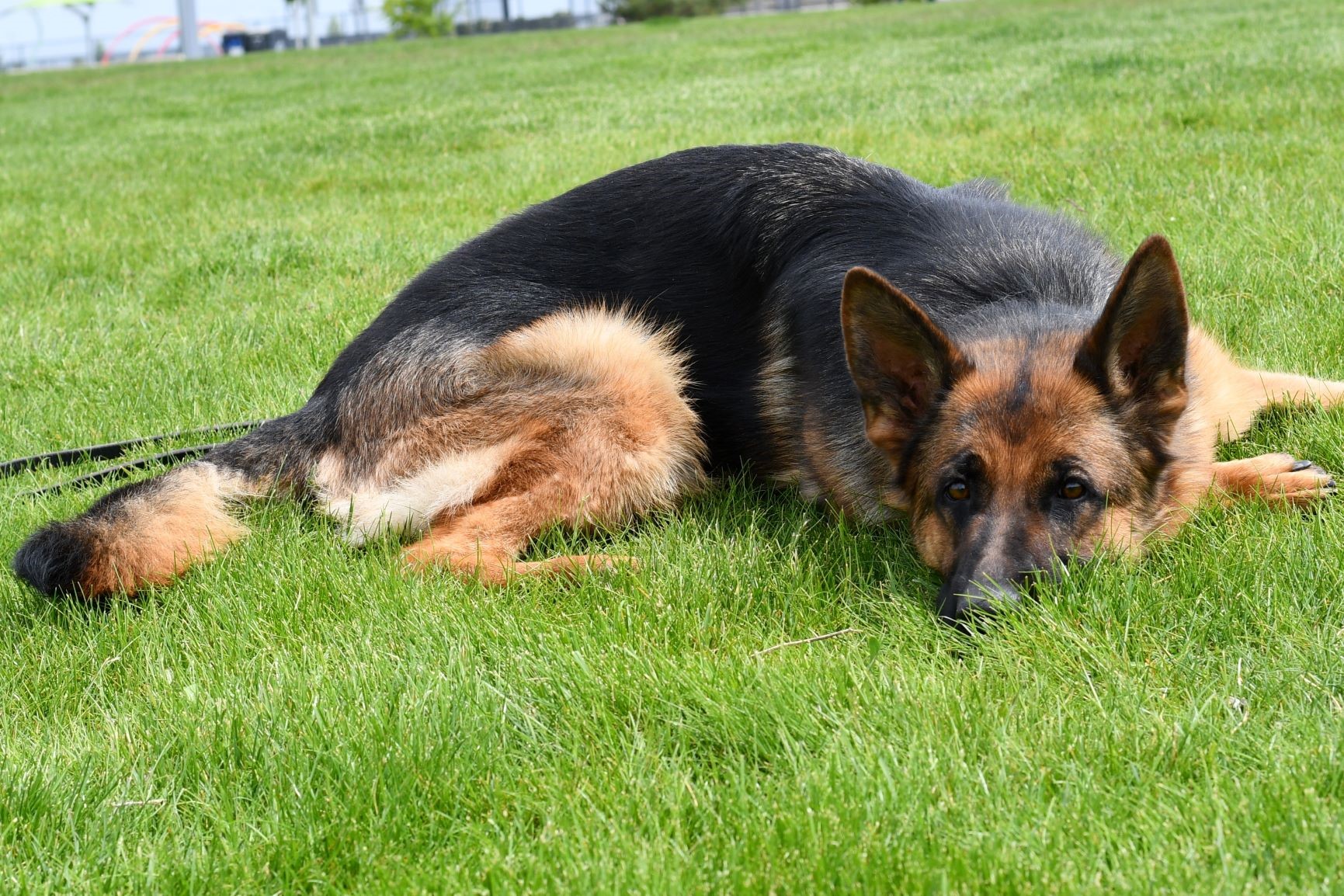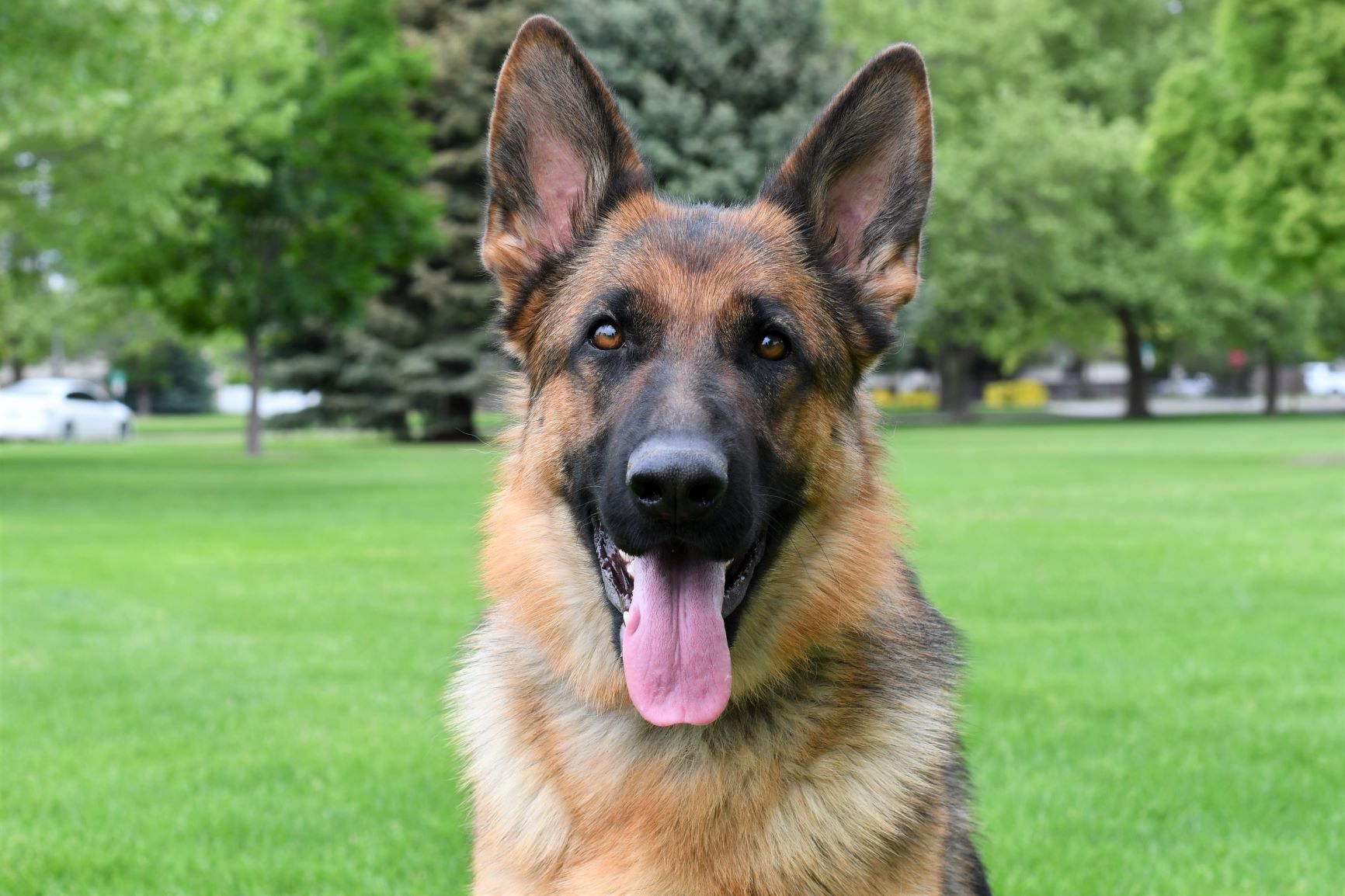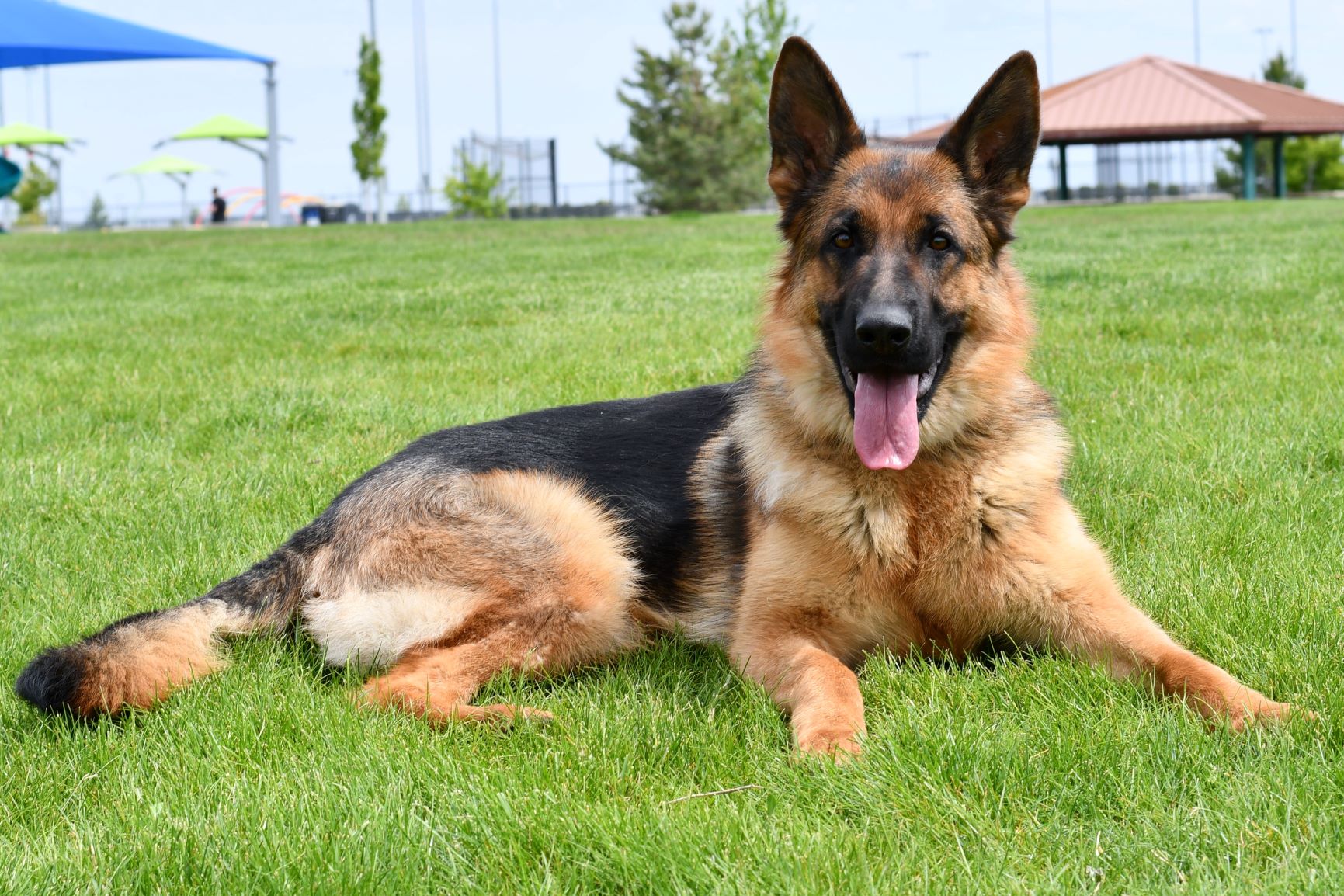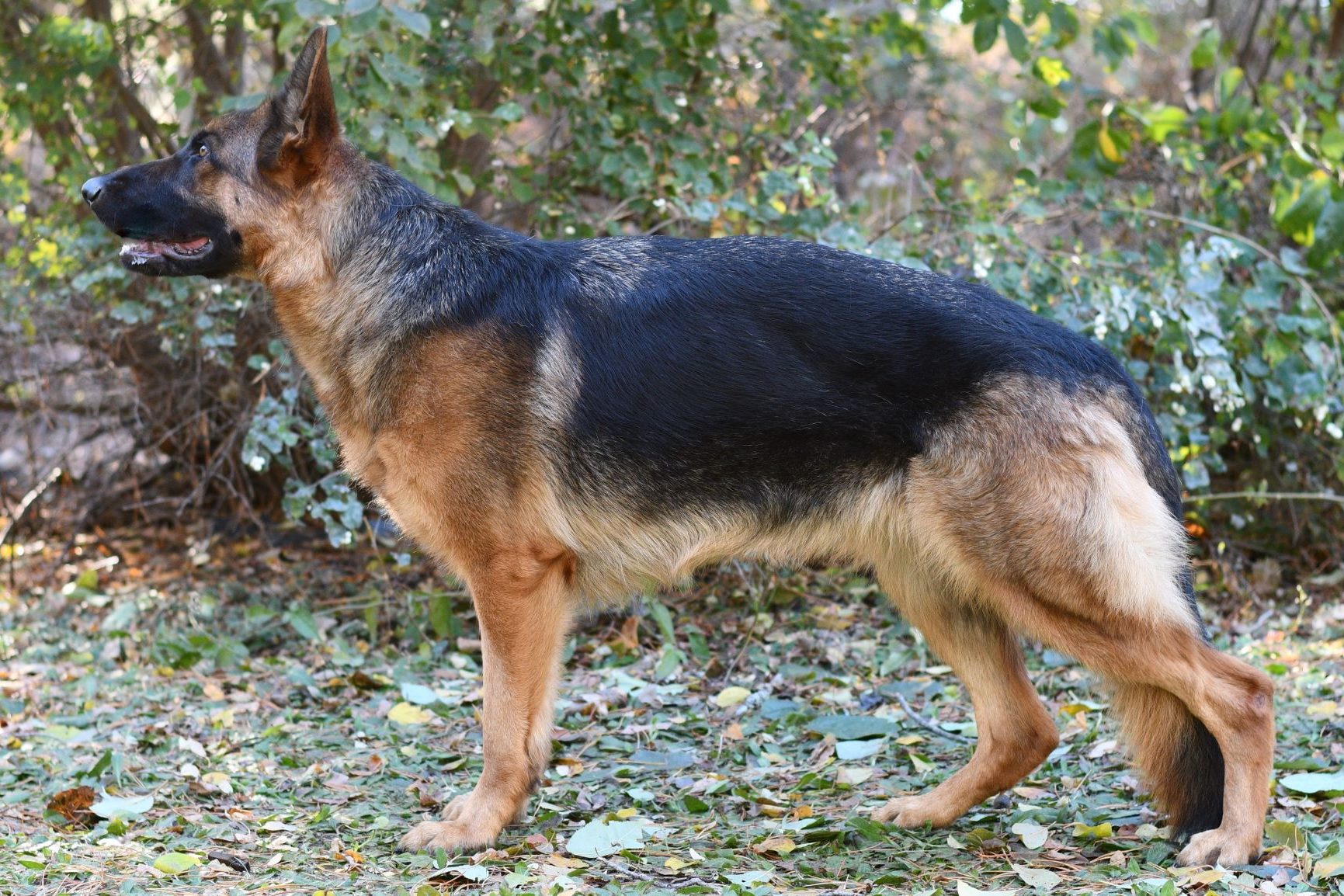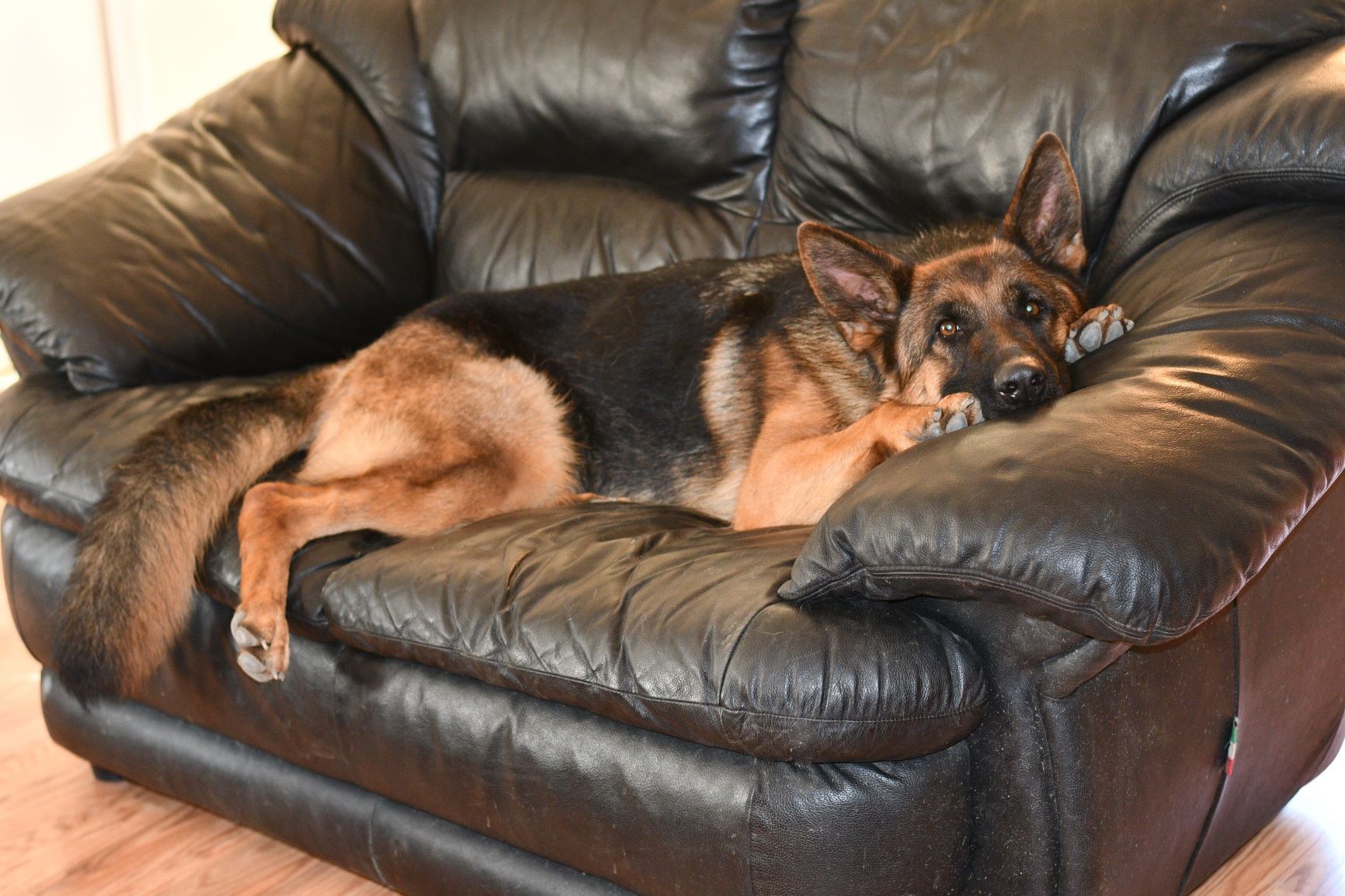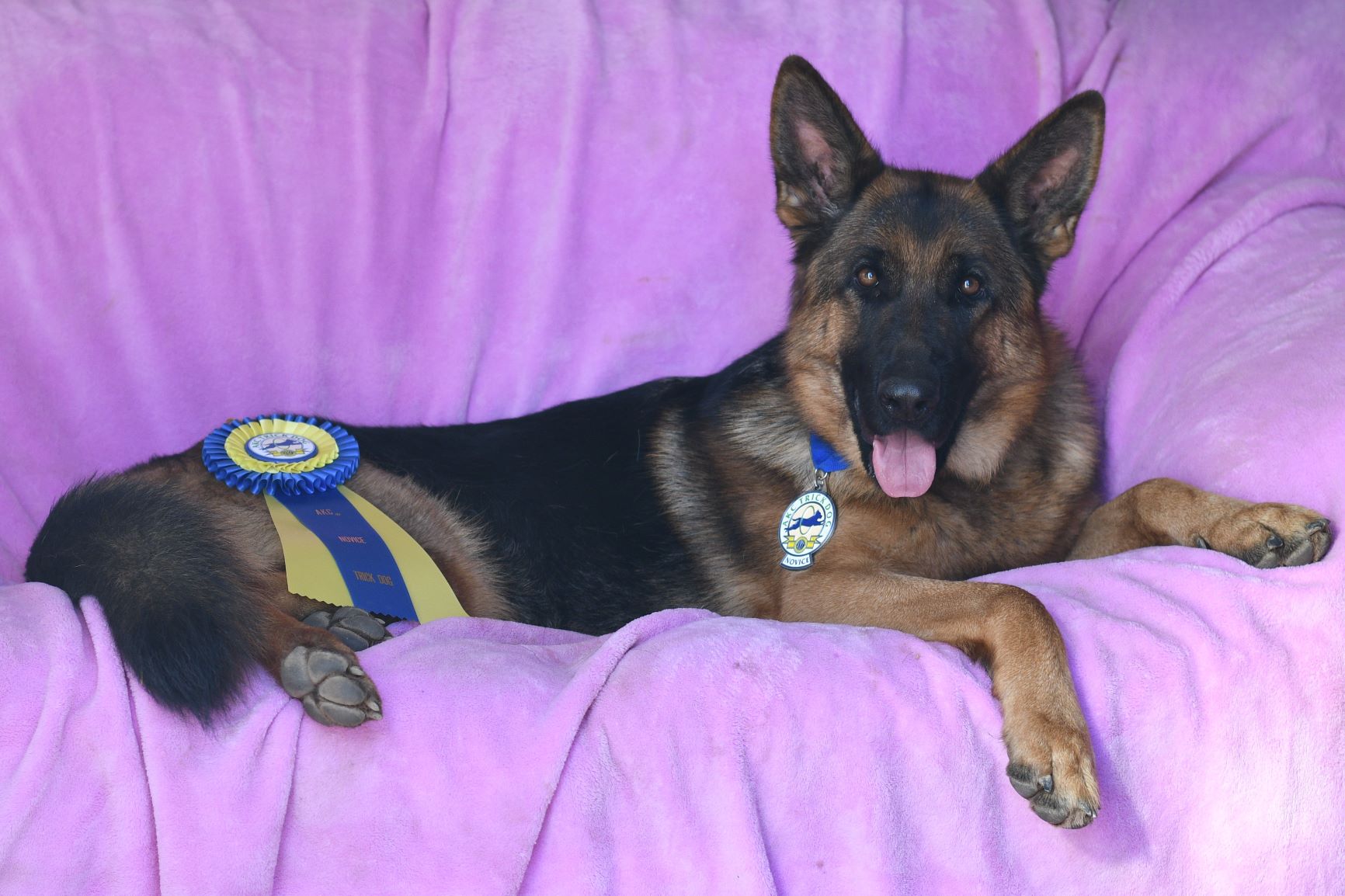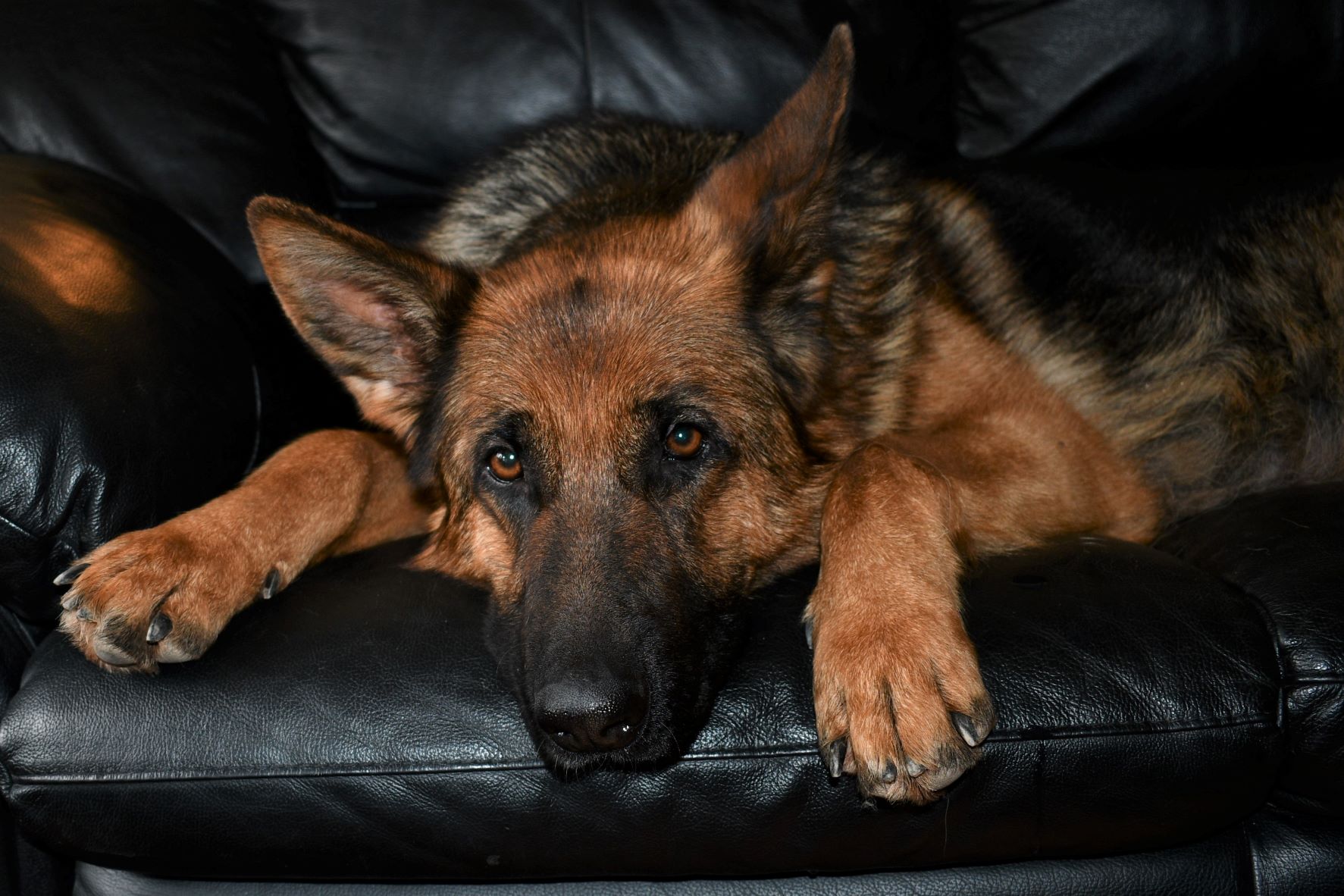 Willow Tiltonhaus German Shepherd
Willow's accomplishments:
Willow earned her AKC Novice Trick Dog (TKN) Title from the American Kennel Club (AKC) in 2020. The dog must perform 10 skills from the Novice Trick list. If a dog has a Canine Good Citizen (CGC) certificate or title on record at AKC, it can do 5 Novice tricks (CGC + 5) to earn the Novice Trick Title.
Willow earned her Canine Good Citizen (CGC) Title from the American Kennel Club (AKC) in 2019. The dog and handler have to successfully complete ten components of an evaluation. The purpose of the evaluation is to recognize those dogs who have been trained to be good citizens in the community.
Willow earned her Socialized Pet Obedience Test (SPOT-ON) Title from the United Kennel Club (UKC) in 2019. The SPOT test consists of 10 separate stations. At each station the dog must perform a basic exercise. These exercises are used to demonstrate that the dog is capable of exhibiting desired behaviors that the general public would expect to see in a well-behaved dog. The dog will receive a rating at each station, varying from "Outstanding" to "Needs Practice". A dog that completes the test with an Outstanding rating at each station will be considered a "SPOT Outstanding Neighbor" or "SPOT-ON" dog.
Willow earned her AKC S.T.A.R. Puppy and her name is listed in the AKC S.T.A.R. Puppy records at AKC in 2019. AKC S.T.A.R. Puppy is the puppy level of Canine Good Citizen. Dog owners must complete the class and the dog pass the AKC S.T.A.R. Puppy manners test at the end of the course.