Owner: Tyler Tilton
Registered with AKC
Color: Black and Red
Coat Length: Stock
DNA Test Results for Six Genetic Diseases Ella is not at risk for any of these genetic diseases tested for.
Coat Length: DNA Test Results Ella can not produce long hair puppies.
Sire: VA3 (CAN) Griff vom TeMar (WUSV 2012) SchH3, IPO3, FH, KKl1. Griff received a special reward for his protection performance at the 2011 NASS. He is a son of VA3 Dux De Cuatro Flores SchH3, FH1 and USA UNIV. SIEGERIN V Ule v TeMar SchH3, FH1.
Dam: V Hazel Vom Nobelos SchH1. Hazel has great German bloodlines and is a daughter of VA (USA) Kerry vom Torberg SchH3 and a granddaughter of VA1 (CN) V14 Whisky vom Bierstadter Hof SchH3.
Ella is a very strong and determined young lady. She has great ball drive, she is crazy about the water, and she loves people. If she had her way, she would always be by my son Tyler's side (her master and best friend!).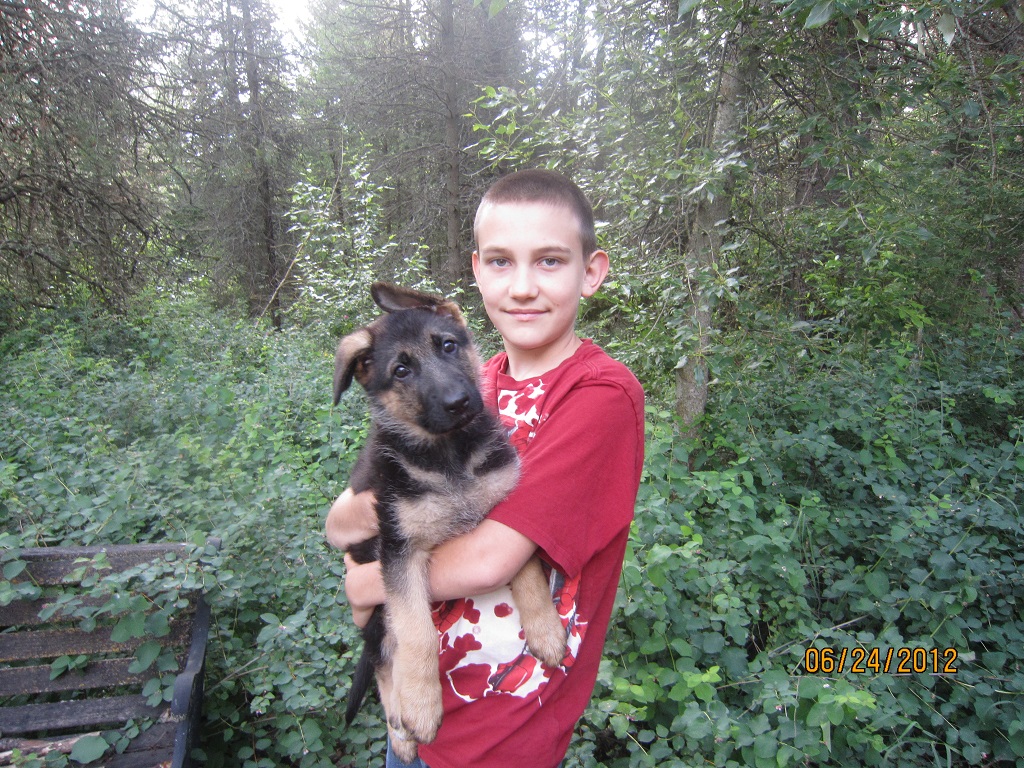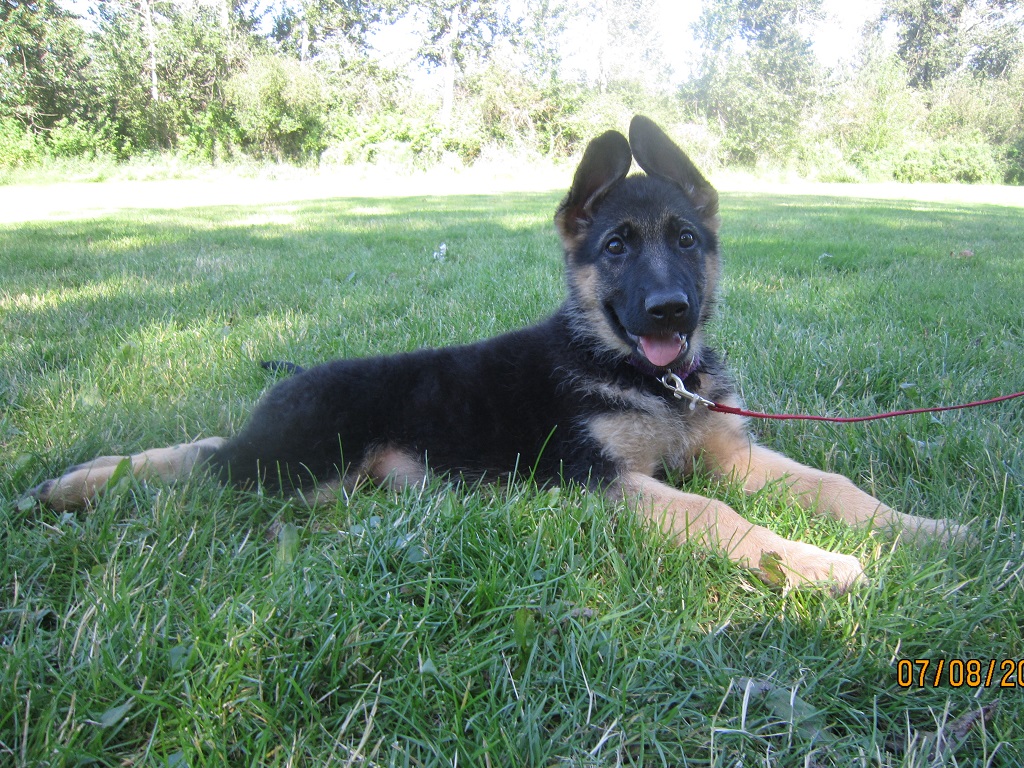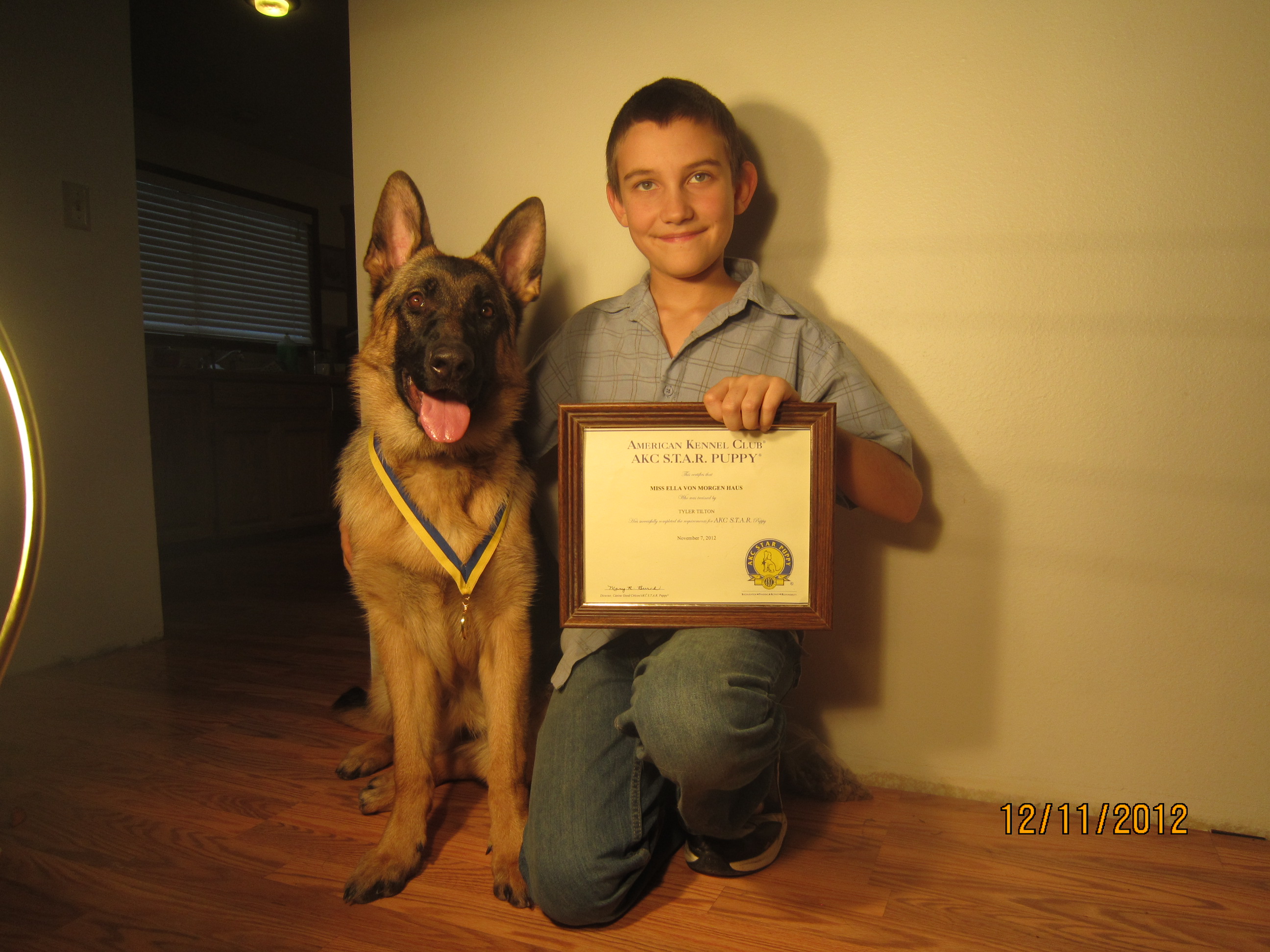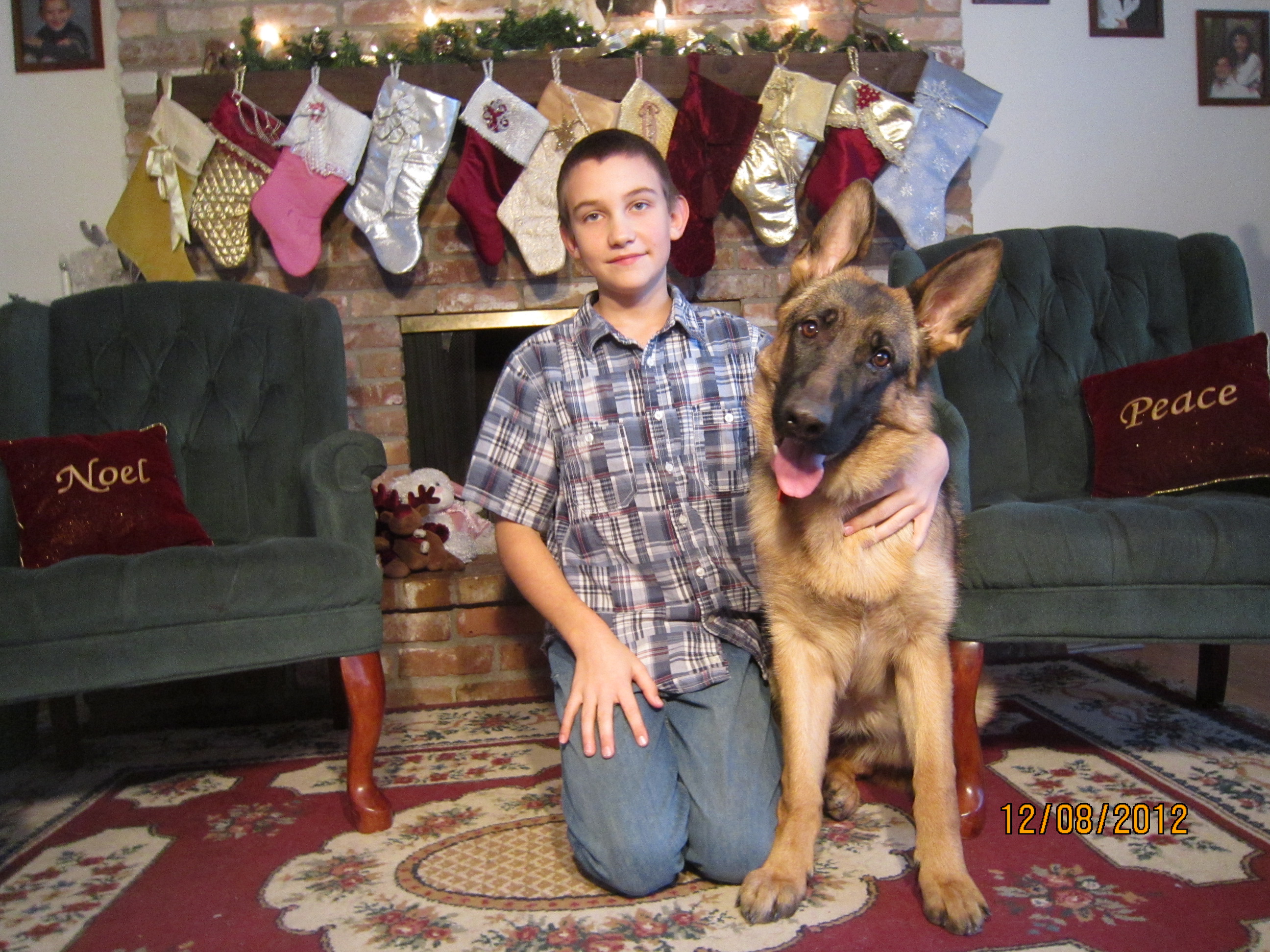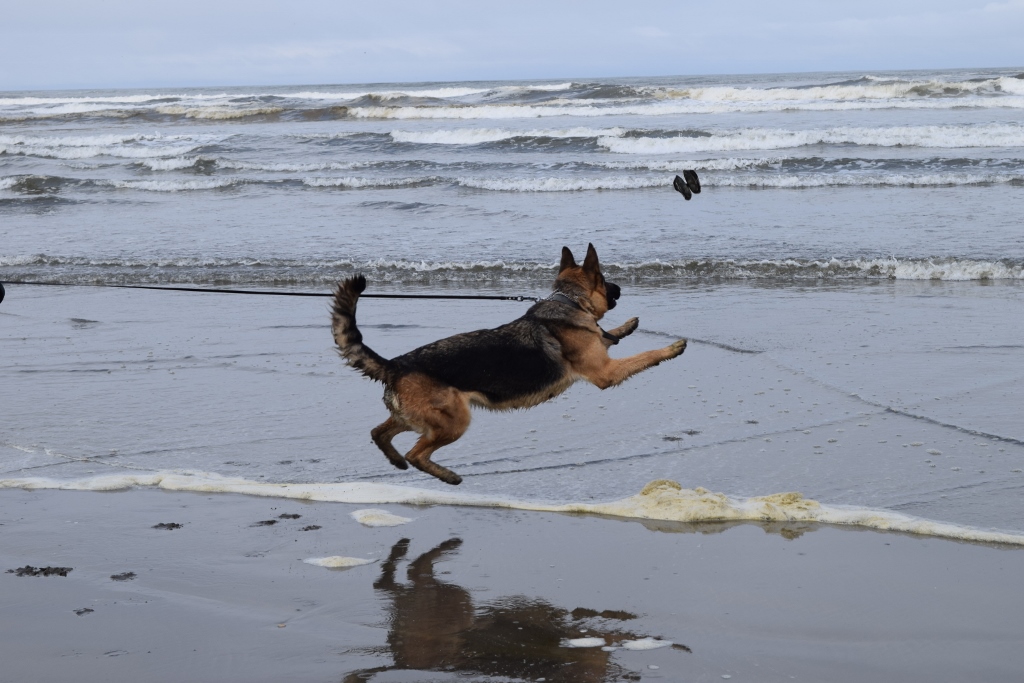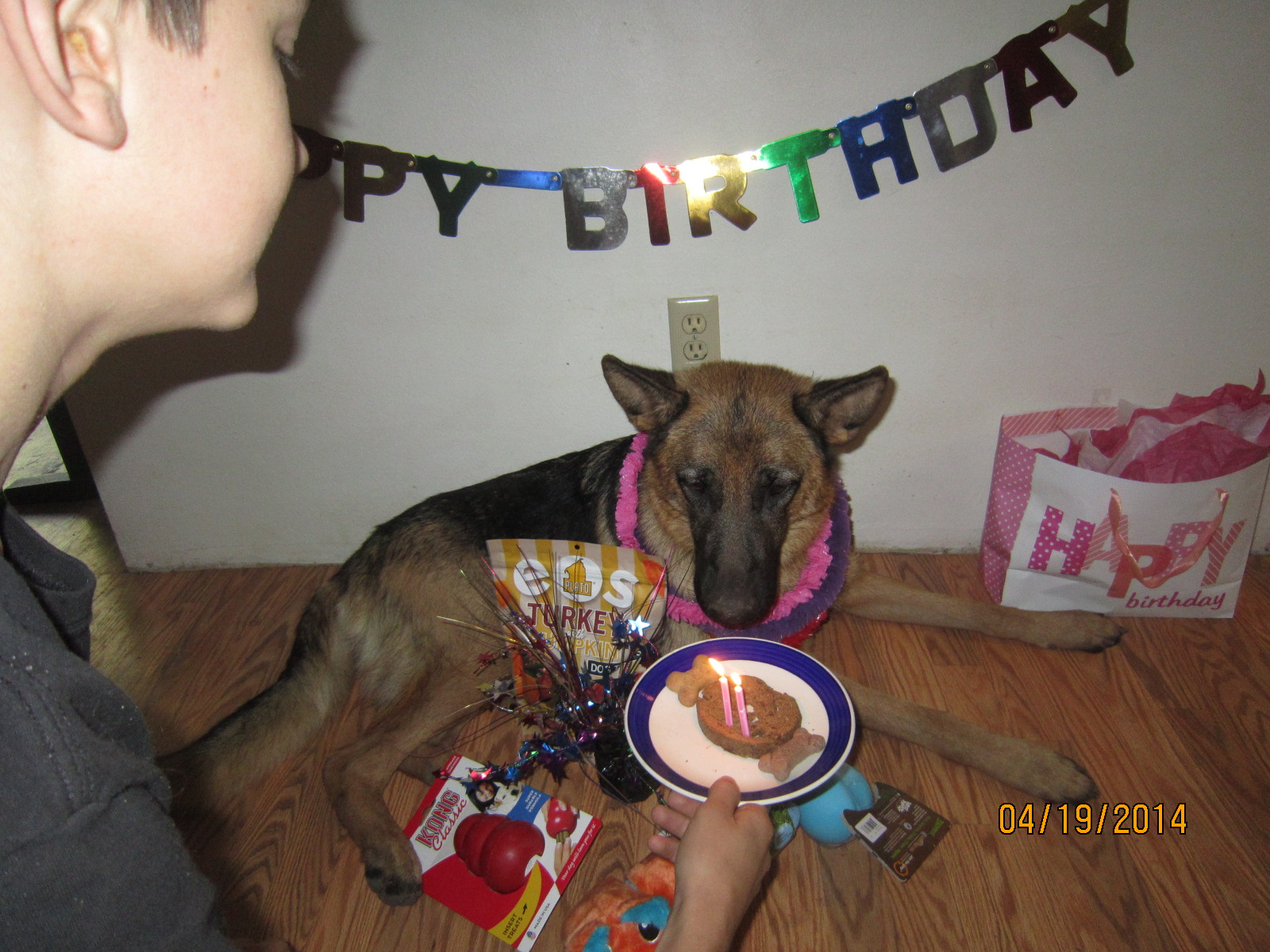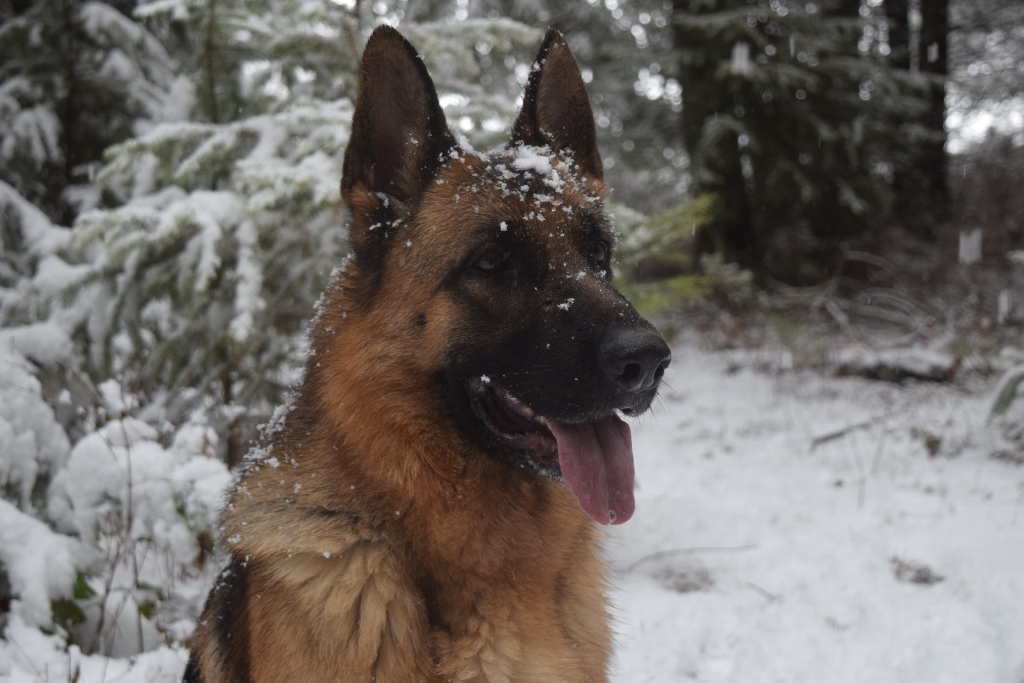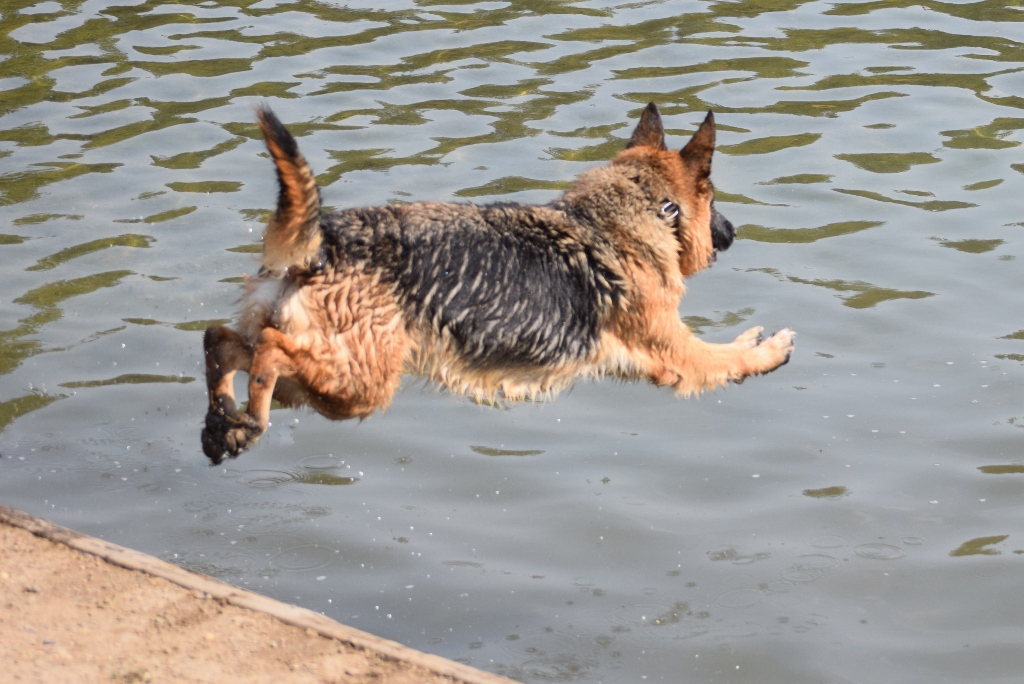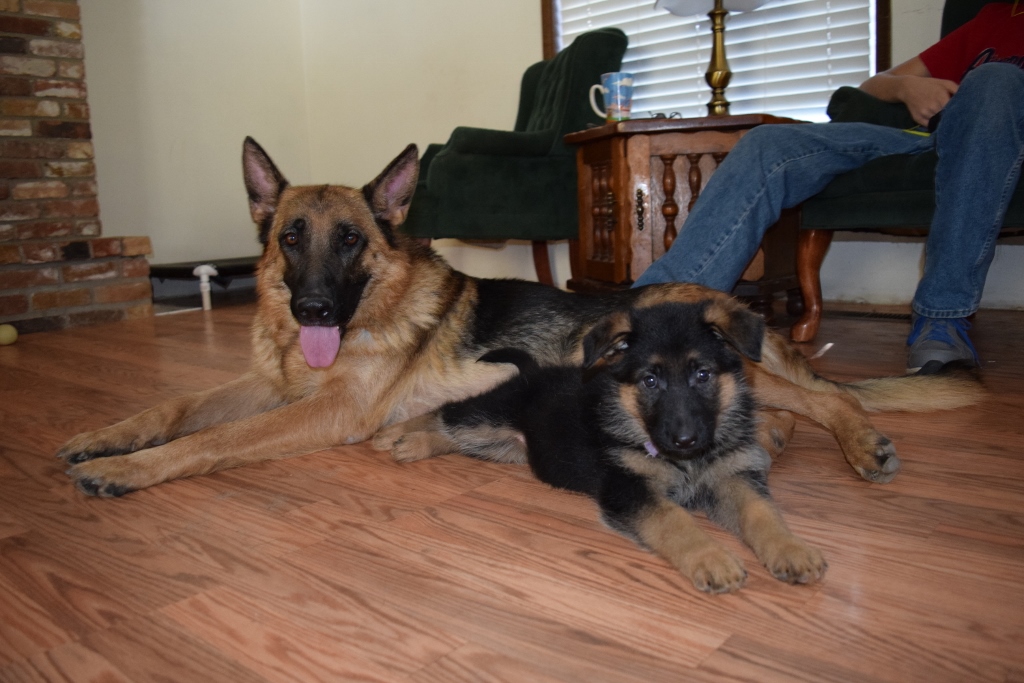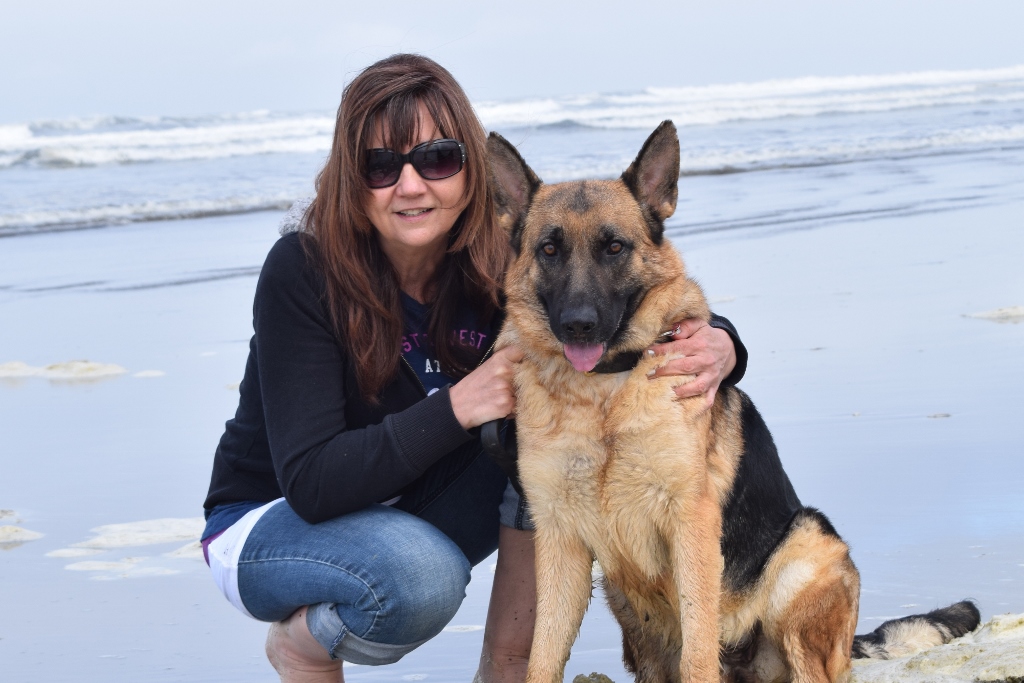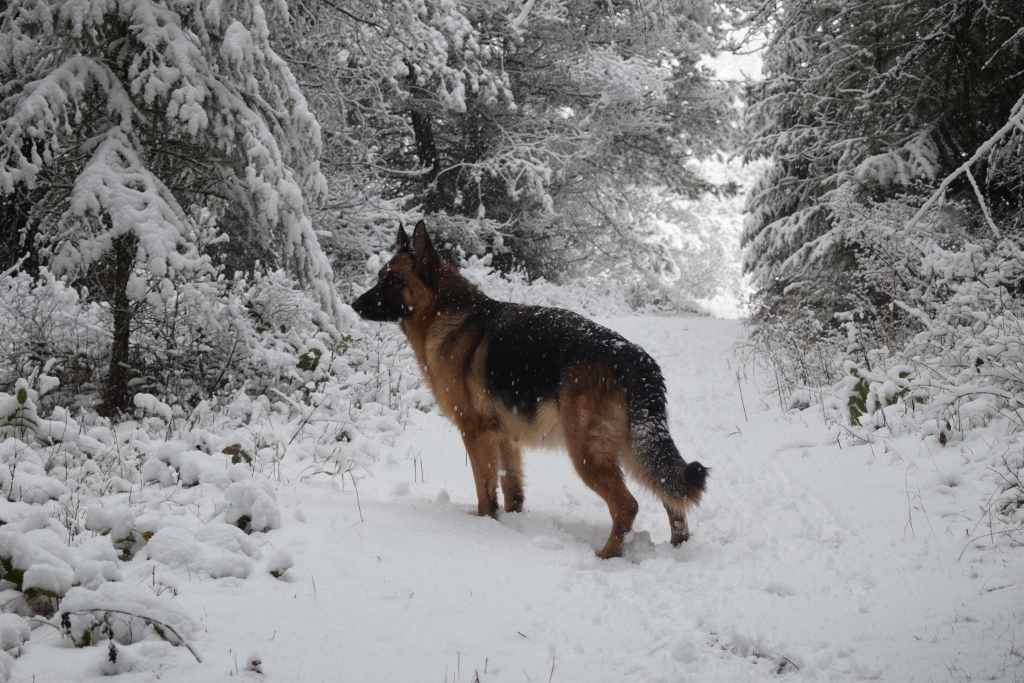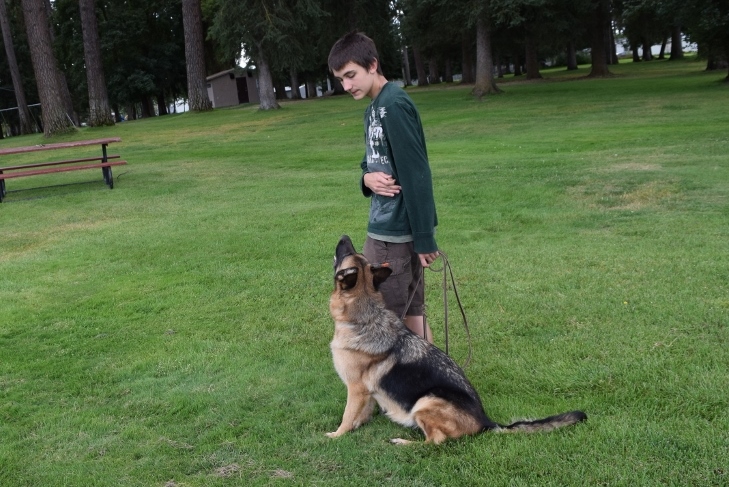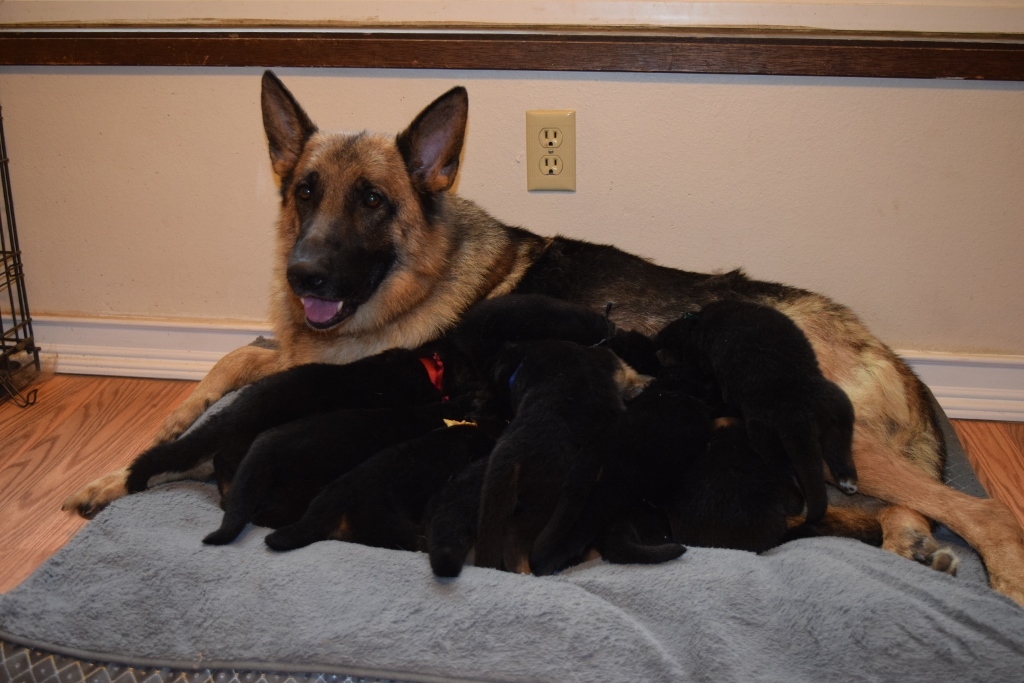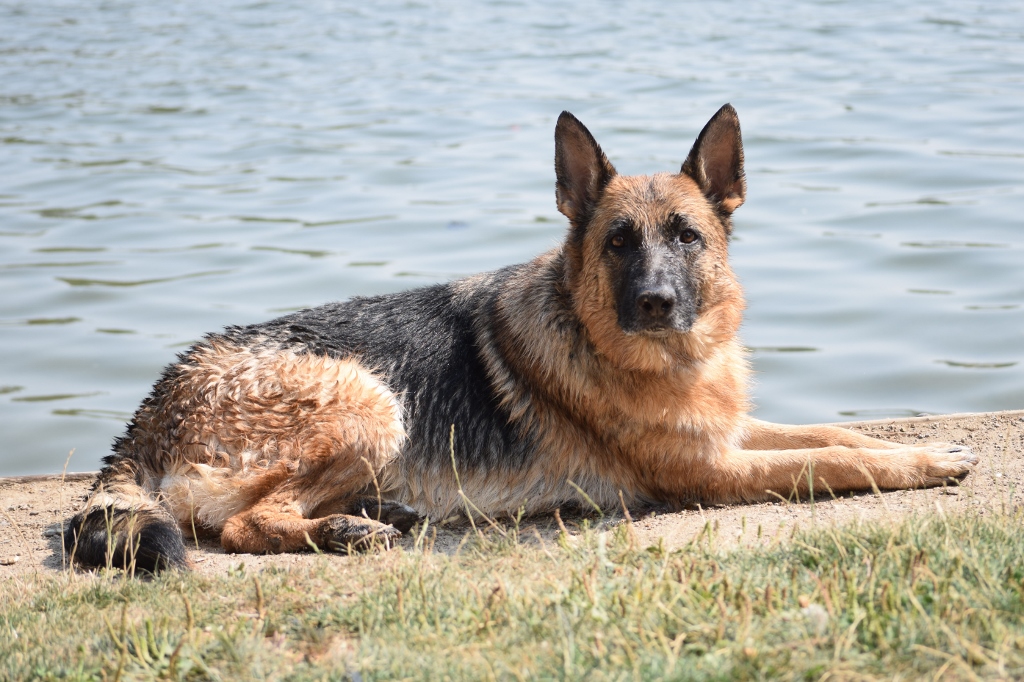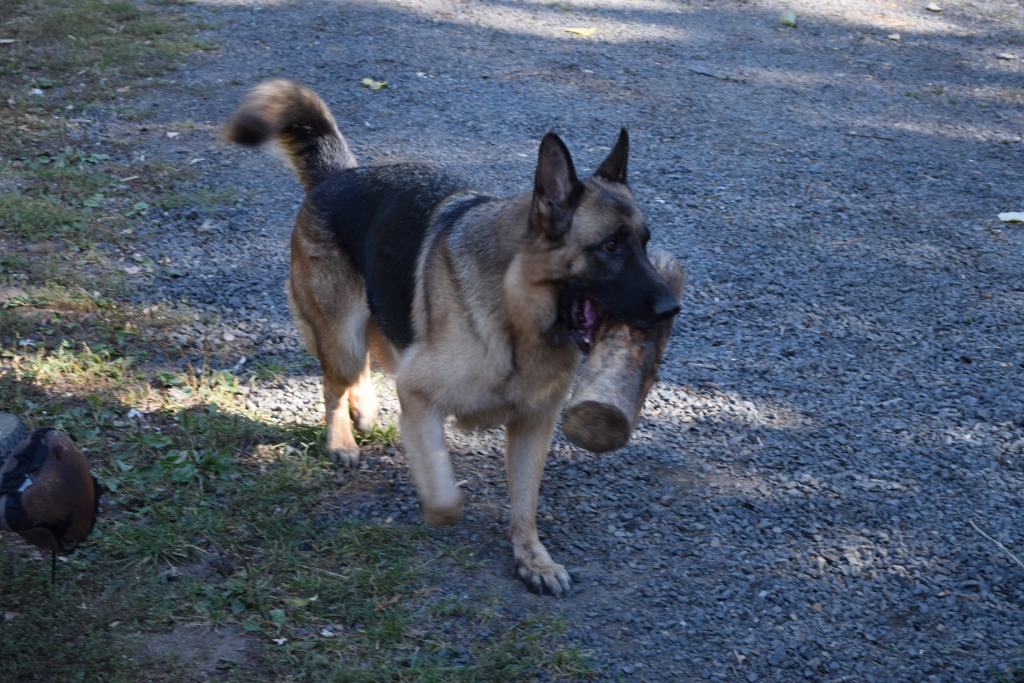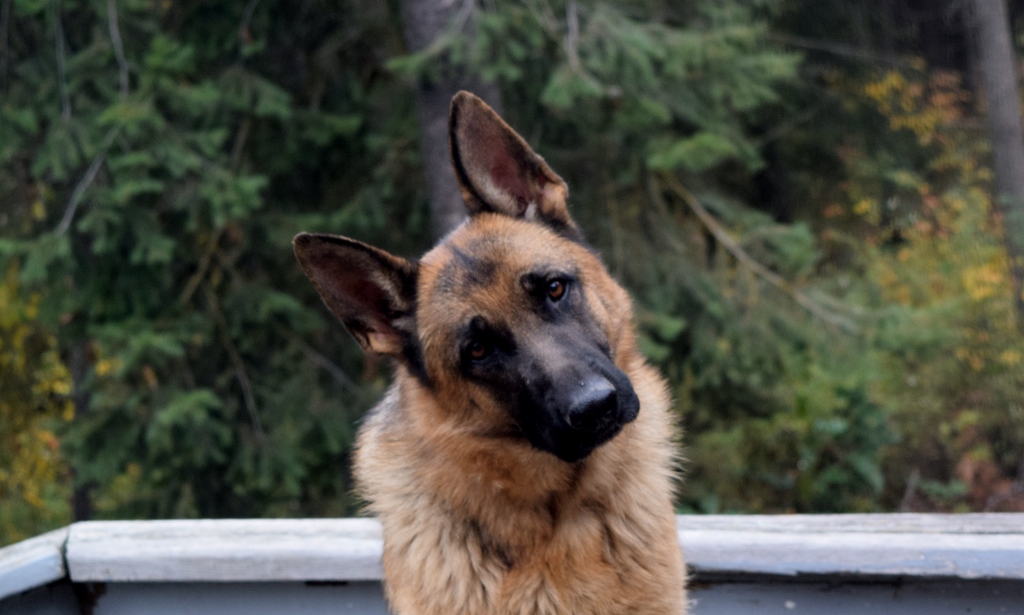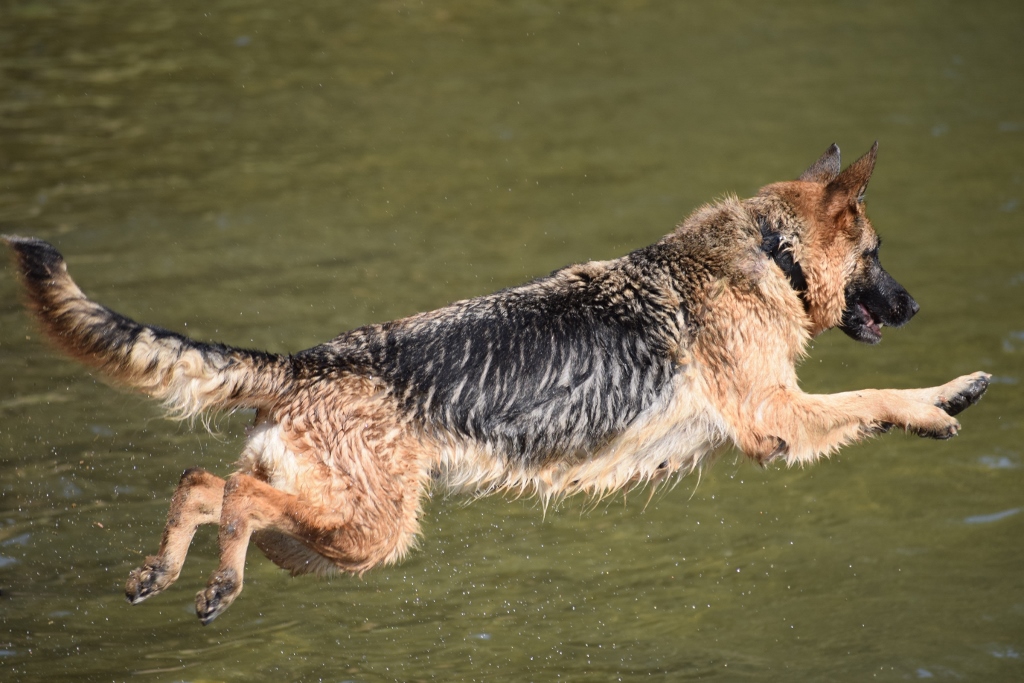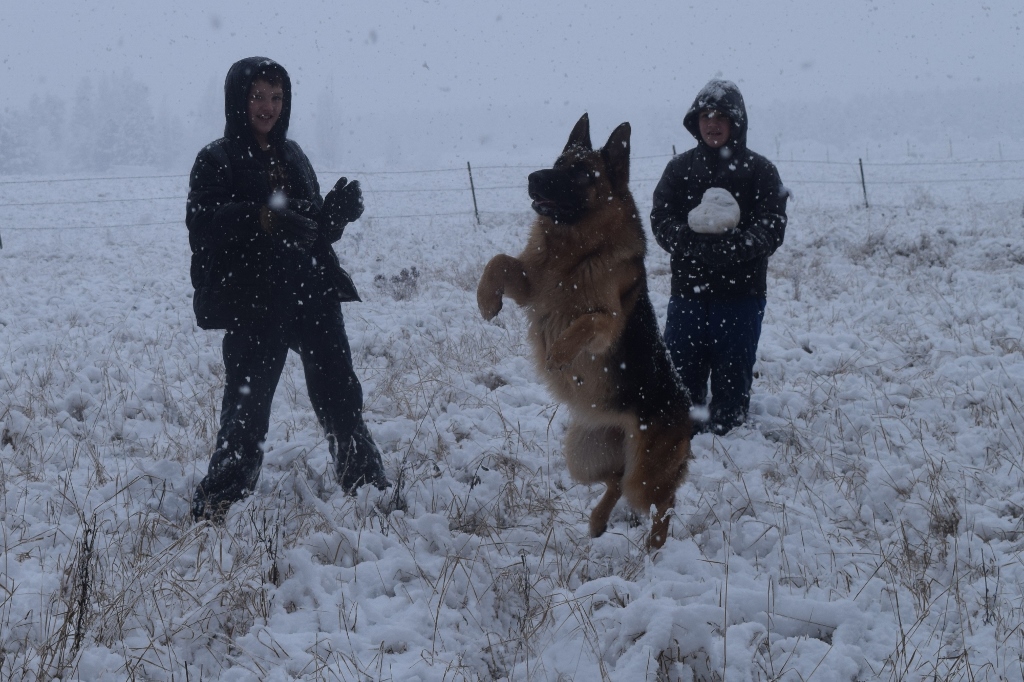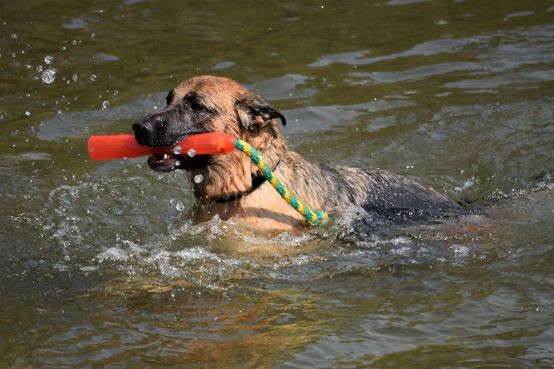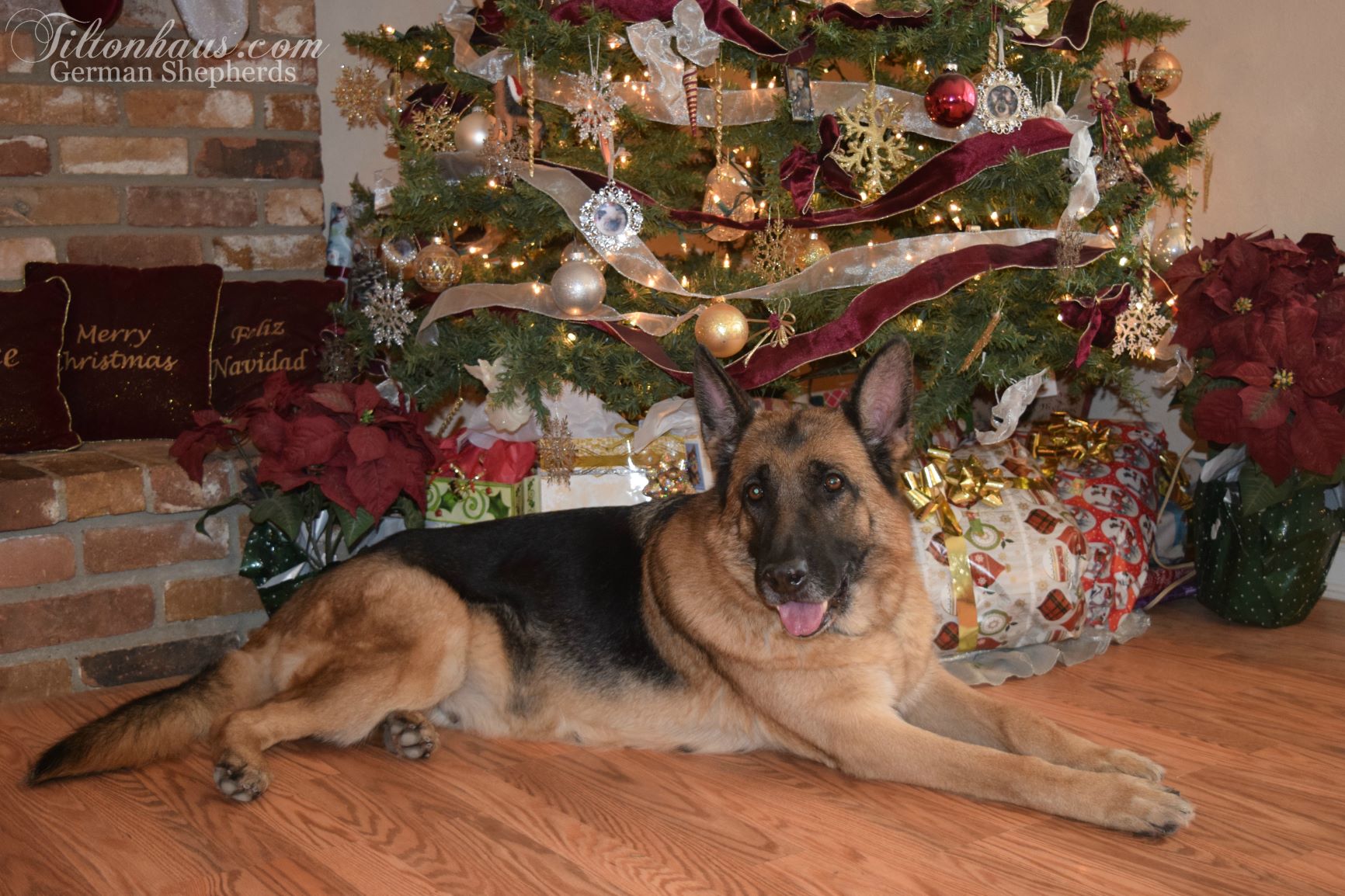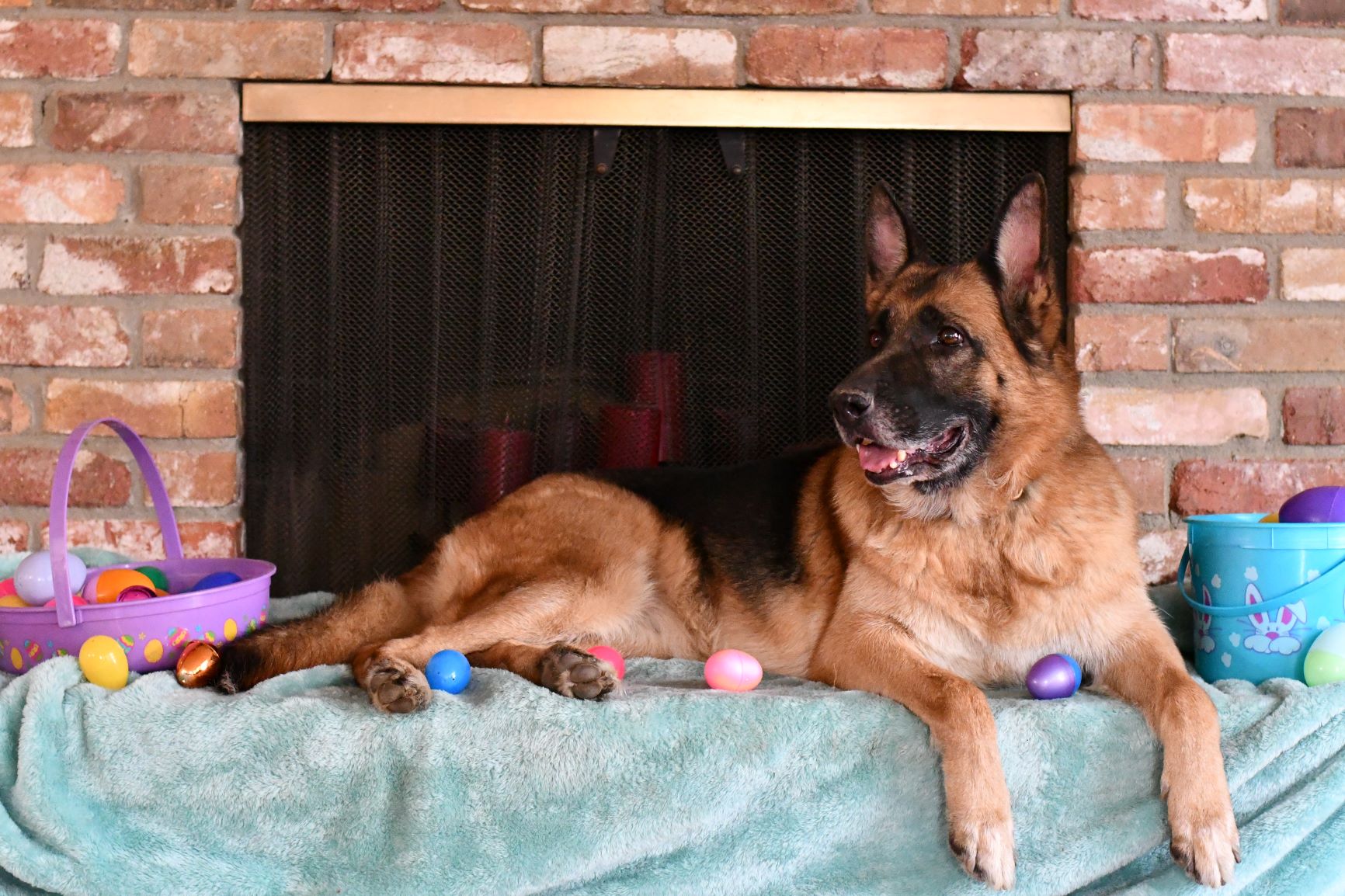 ella with his owner tyler
Ella german shepherd puppy
DSC_0576 - Ella jumping into water
Ella with Tyler (1024x683)
DSC_0986 - Ella laying down
DSC_0857 (2) -Ella jumping
Easter-German-Shepherd-Ella
Ella came in first place and was awarded the show rating SG1 (Very Good) in Germany in 2016.
Ella earned her IPO1 (International working) title in Germany in 2016. The dog must pass an initial temperament test by the judge. Heel on the leash and off, demonstrate the walking sit, the walking down, and the stay tests, as well as, the send-out. It must retrieve on the flat and over a hurdle. In tracking, it must be able to follow a track laid by its handler at least 20 minutes earlier. For the protection phase of the test, a dog must search for the "helper," who plays the role of a "villain" to be warded off, hold and bark, attack the "helper," and pursuit him or her before withdrawing on command.
Ella earned her BH [Begleithund] title in Germany in 2016. It's a Traffic-steady companion dog test which tests the dogs temperament in and around people. It includes basic formal obedience – heeling on and off leash, sits, downs and recalls – as well as practical tests of the dog's character in everyday situations. These include reaction to normal situations involving crowds of people, strange noises, joggers, cars and other dogs.
Ella earned her AD title (Endurance Test) in Germany in 2016. The Endurance test is designed to prove that the German Shepherd is capable of performing physical exercise of a prescribed nature without tiring.
Ella earned her AKC S.T.A.R. Puppy and her name is listed in the AKC S.T.A.R. Puppy records at AKC in 2012. AKC S.T.A.R. Puppy is the puppy level of Canine Good Citizen. Dog owners must complete the class and the dog pass the AKC S.T.A.R. Puppy manners test at the end of the course.
Puppies from Ella's past litters: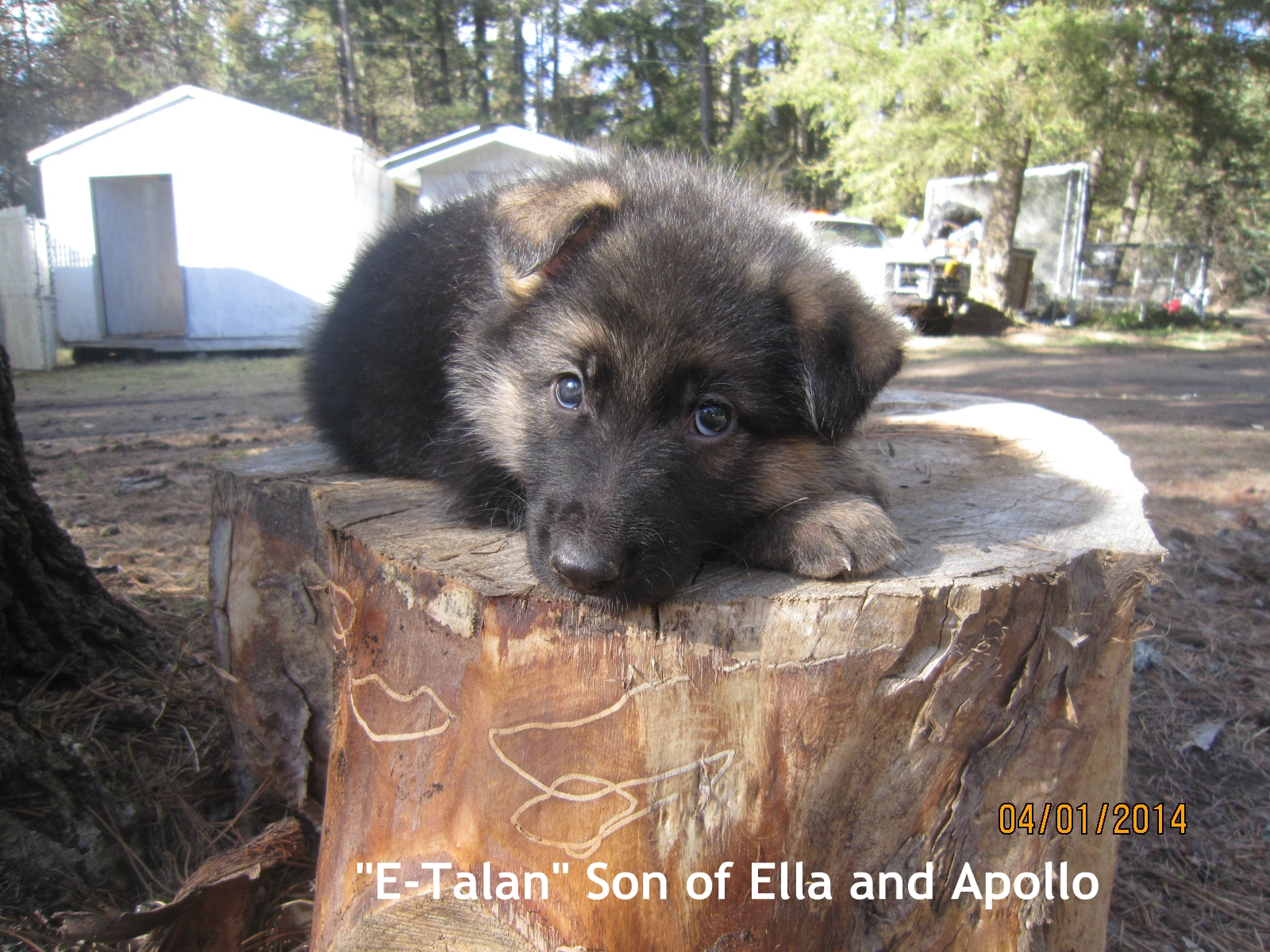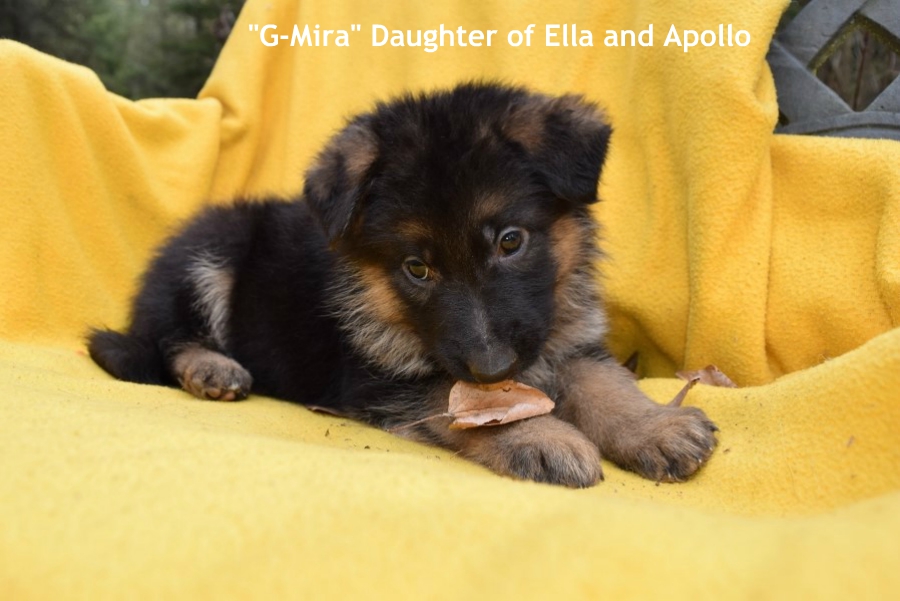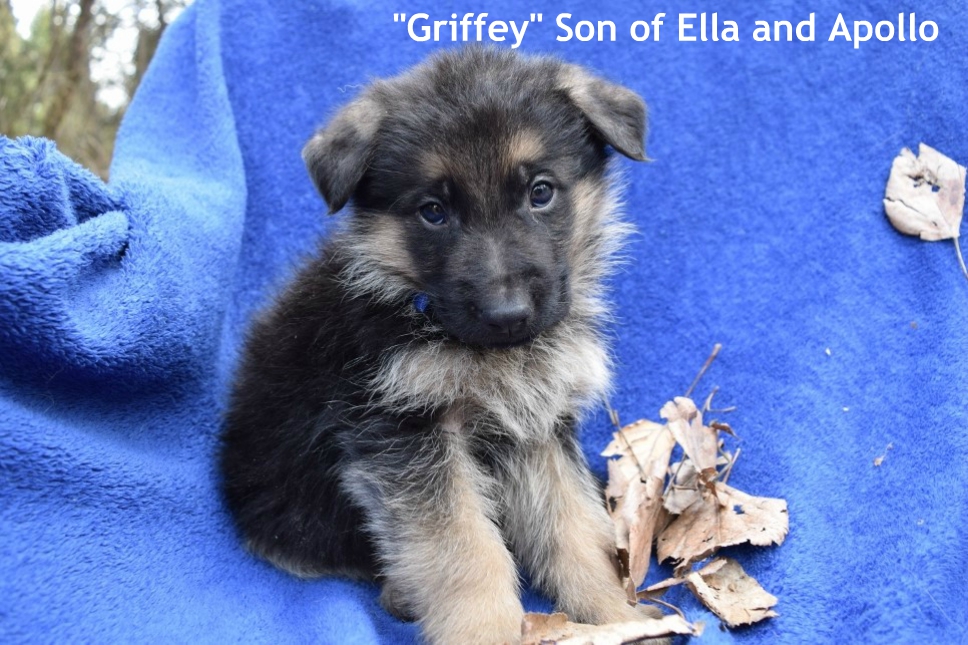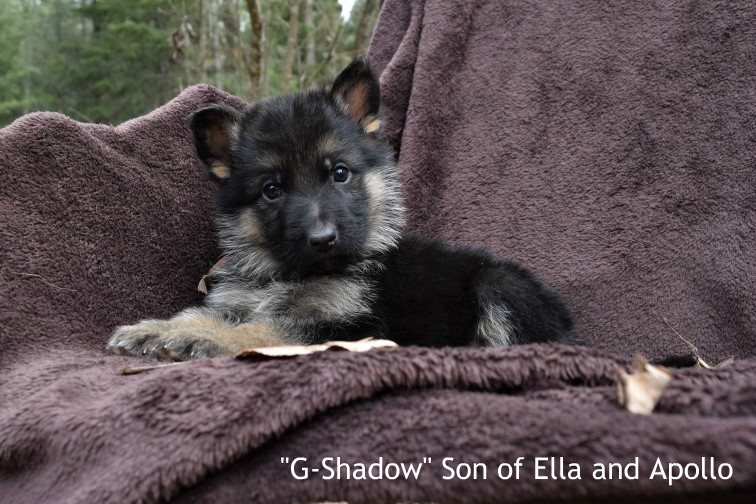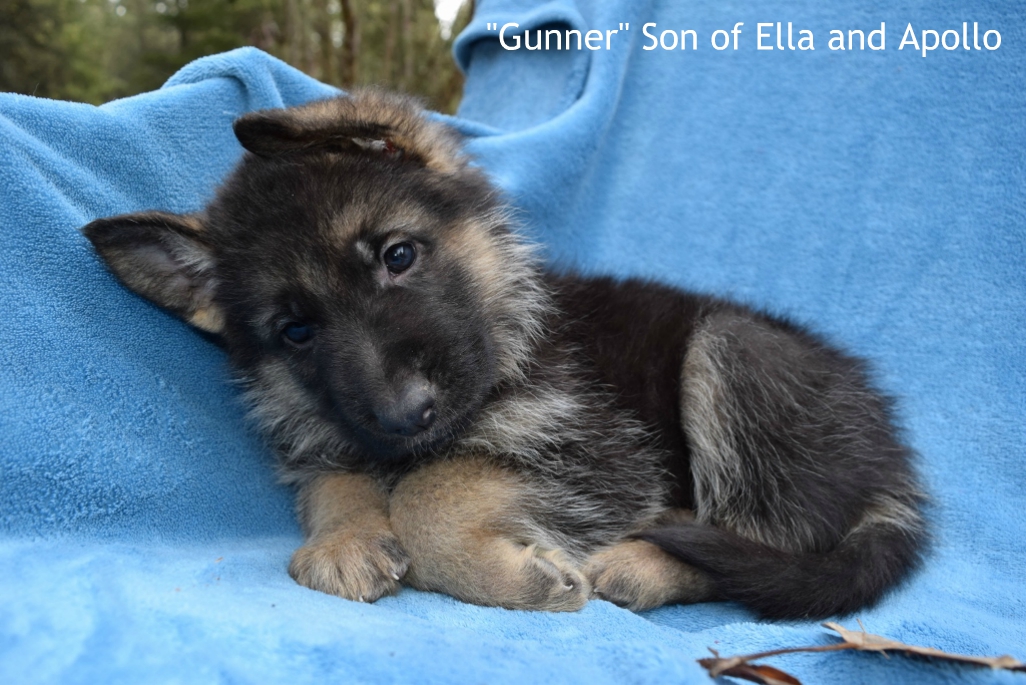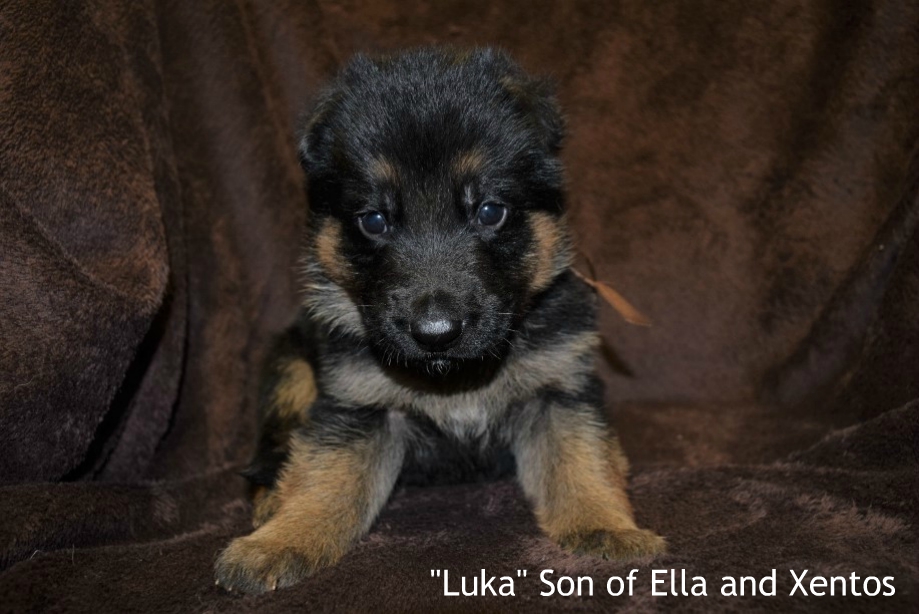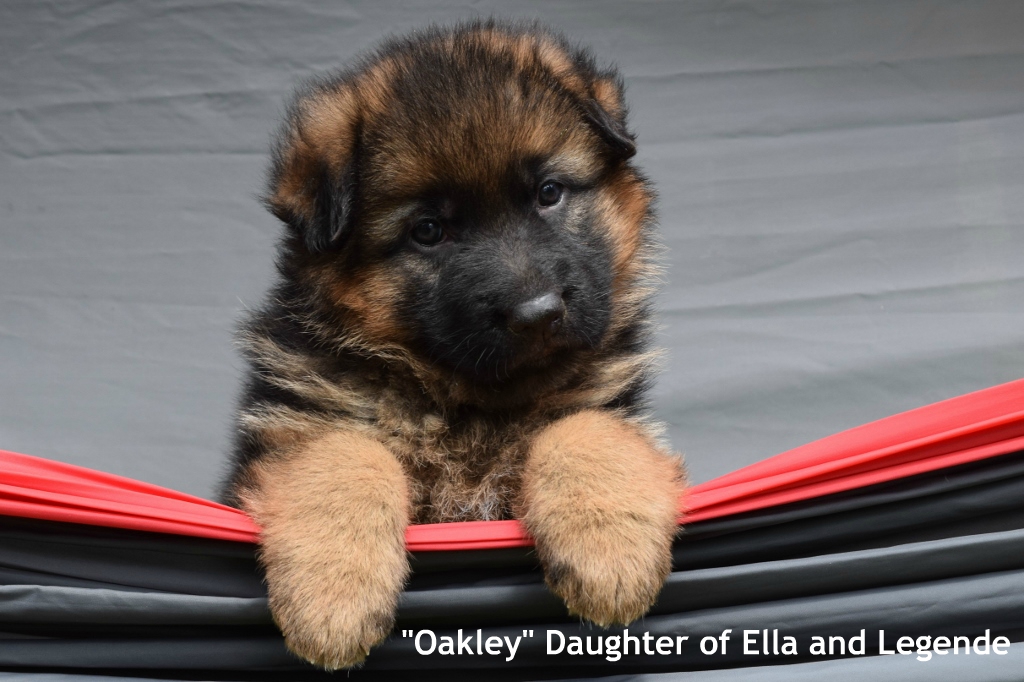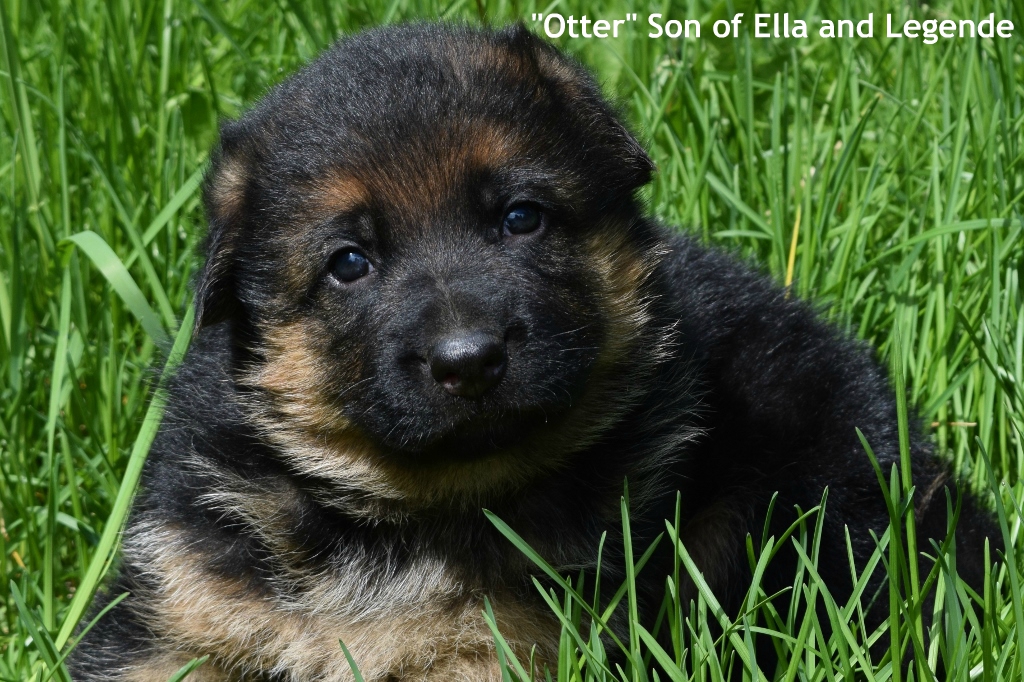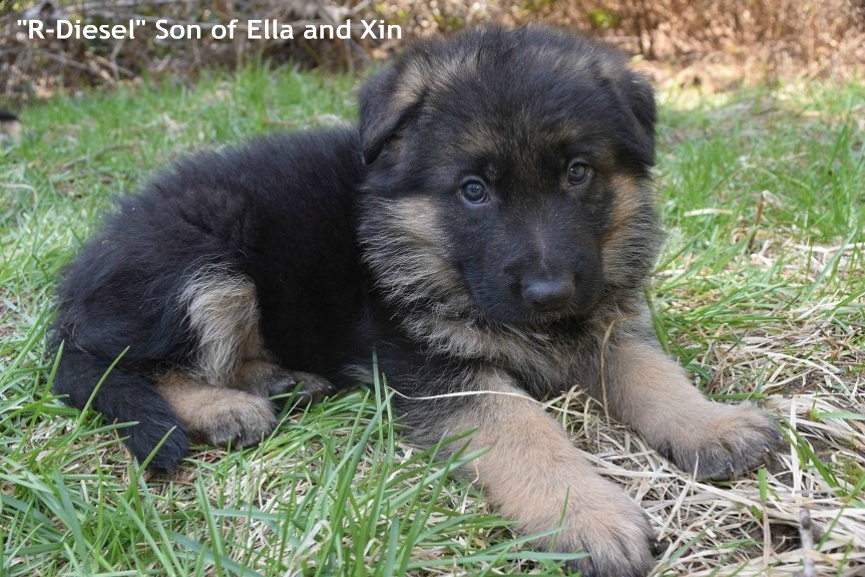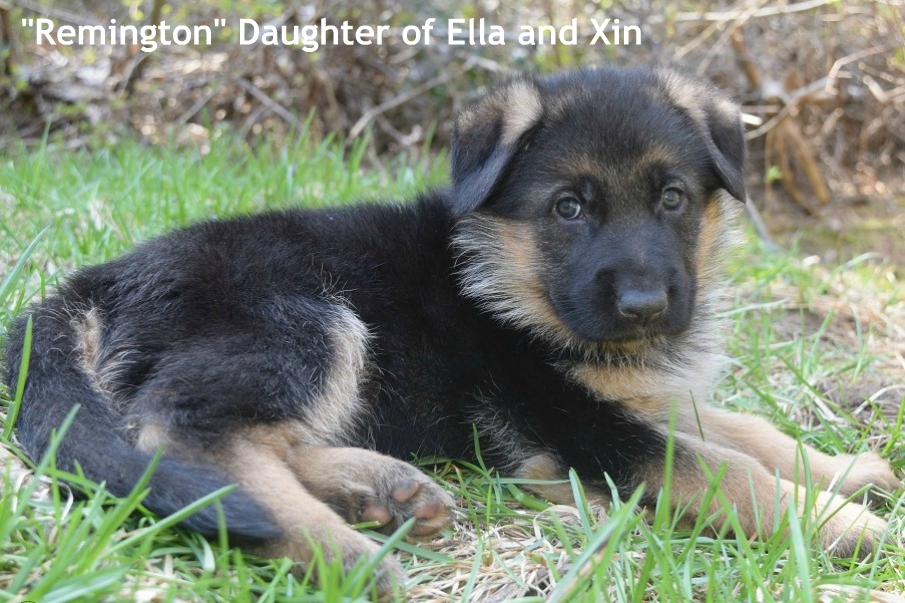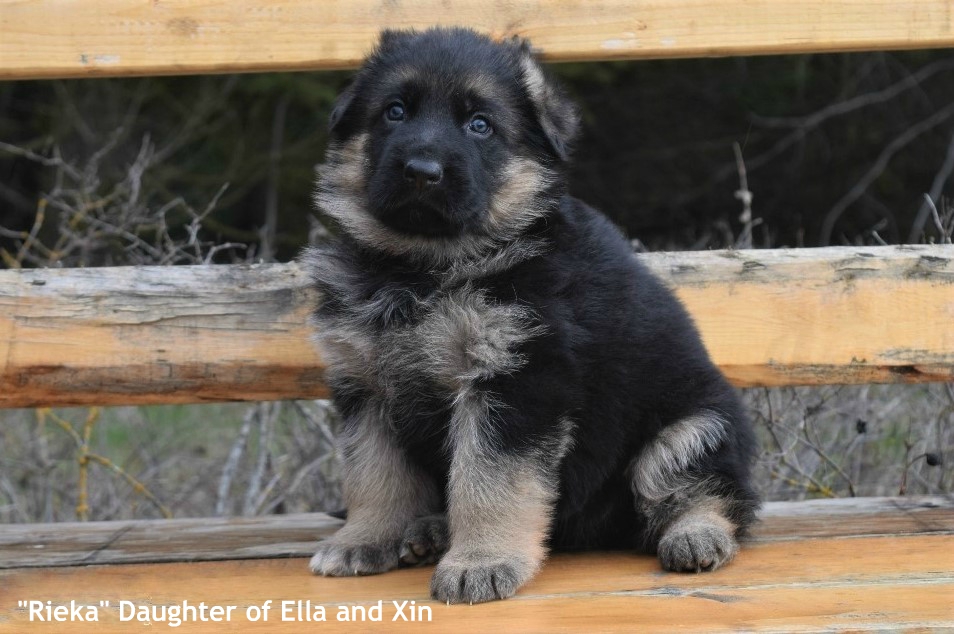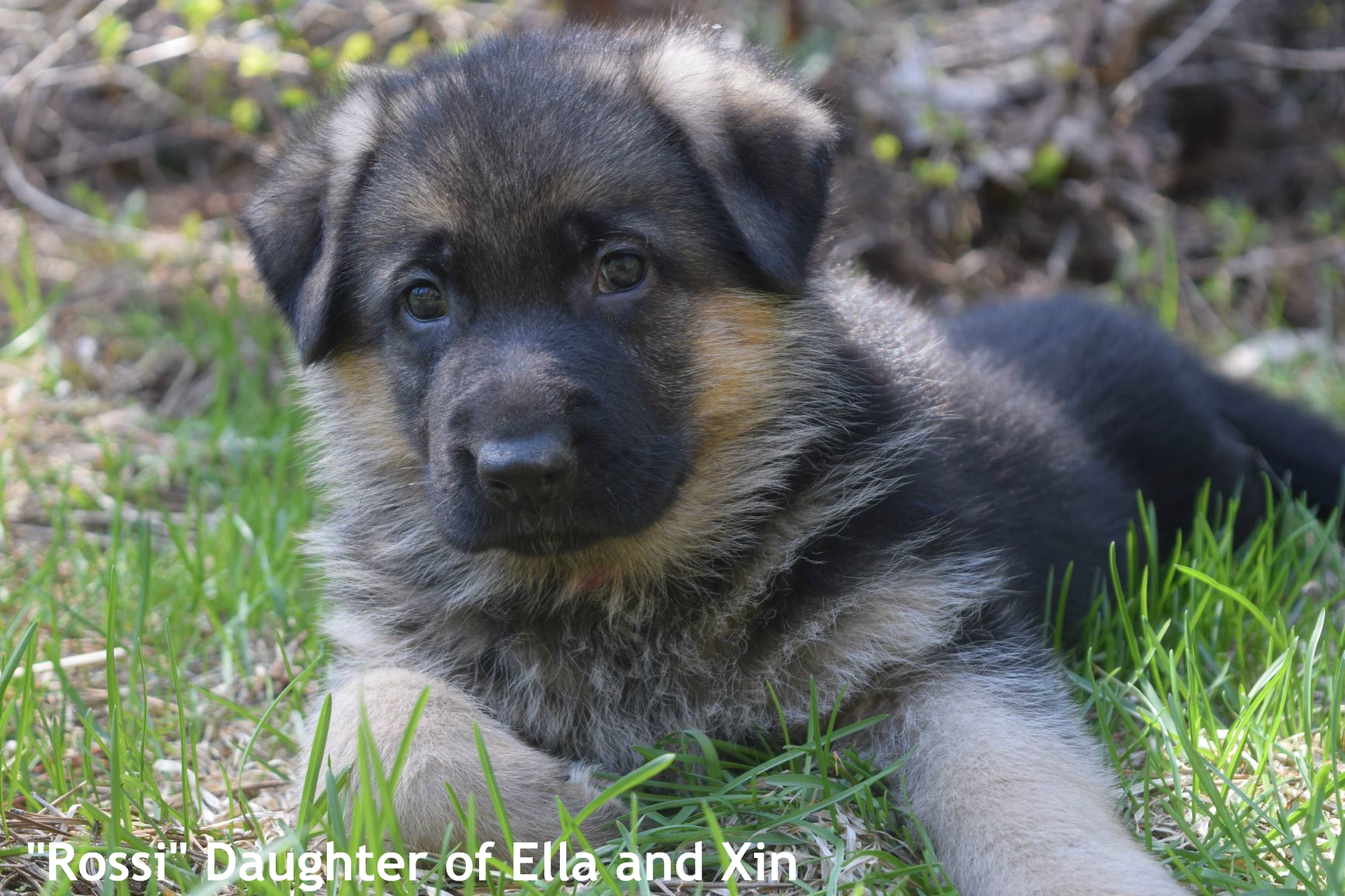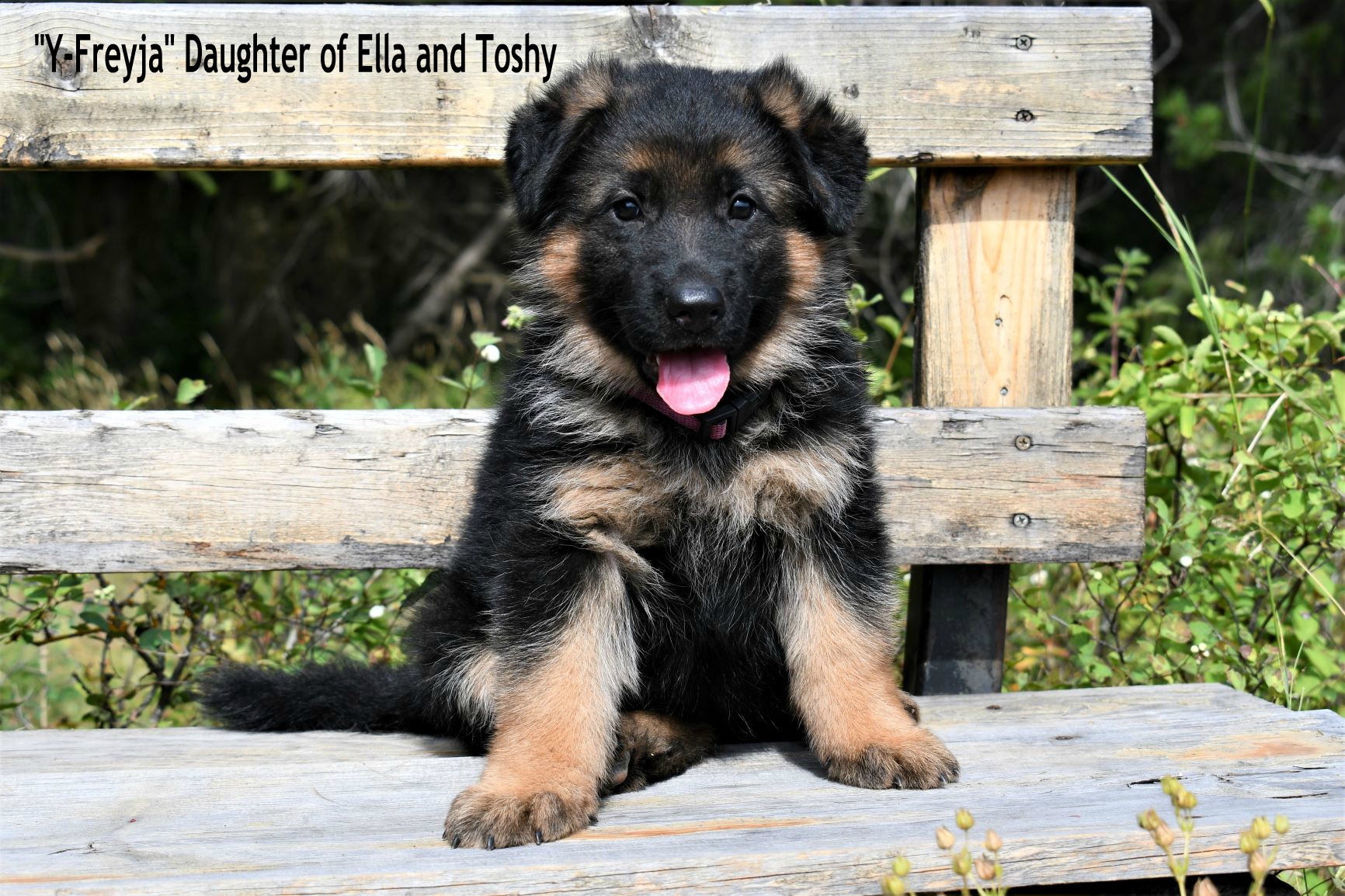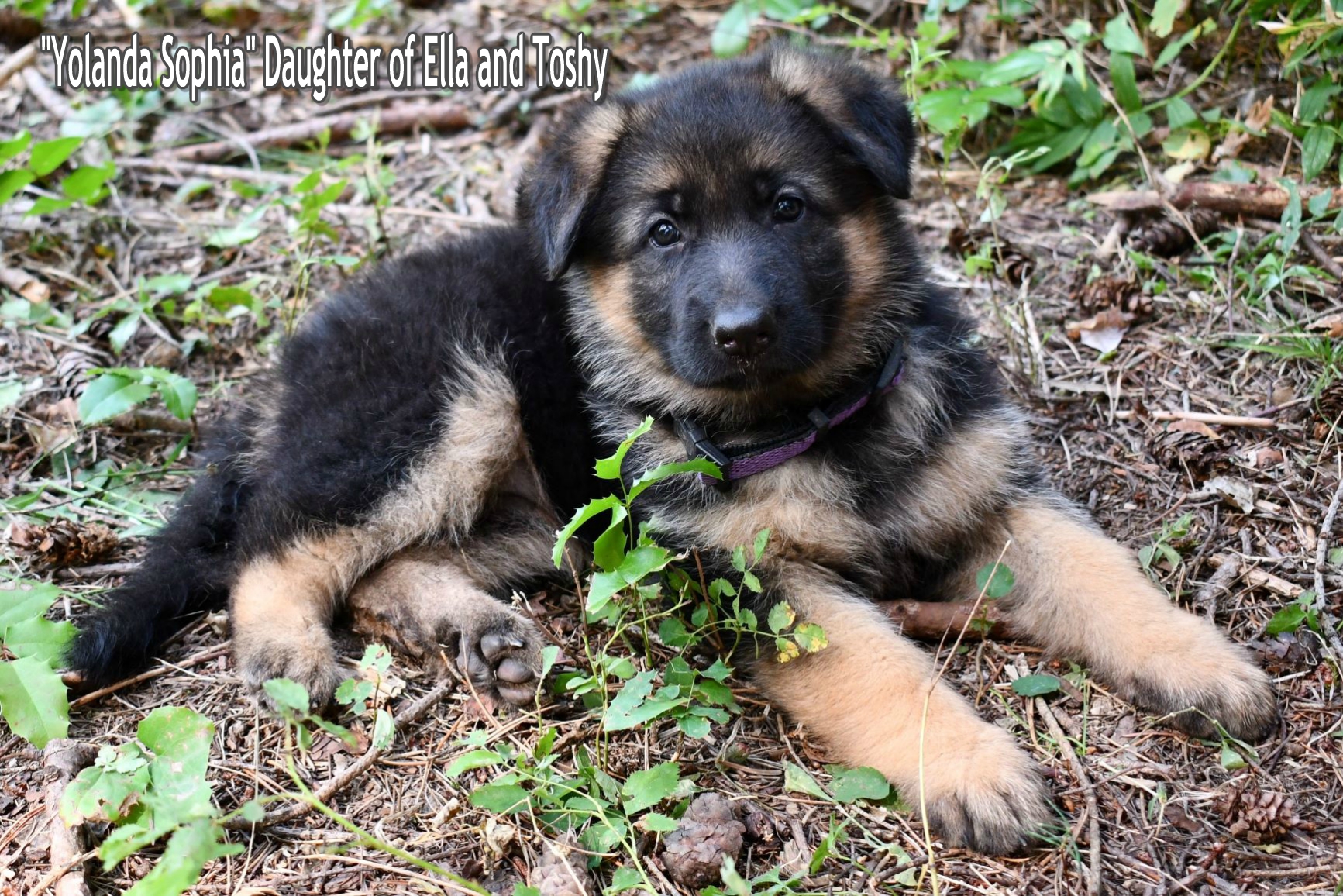 E-Talan Son of Ella and Apollo
G-Mira Daughter of Ella and Apollo
Griffey Son of Ella and Apollo
G-Shadow Son of Ella and Apollo
Gunner Son of Ella and Apollo
Luka Son of Ella and Xentos
Oakley Daughter of Ella and Legende
Otter Son of Ella and Legende
R-Diesel Son of Ella and Xin
Remington Daughter of Ella and Xin
Rieka Daughter of Ella and Xin
Rossi Daughter of Ella and Xin
Y-Freyja Daughter of Ella and Toshy
Yolanda Sophia Daughter of Ella and Toshy