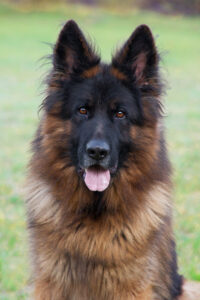 Owner: Tanner Tilton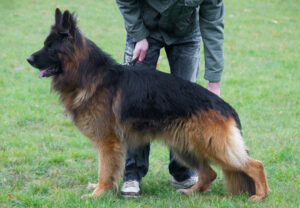 Registered with AKC and SV/Germany
Color: Black and Red
Coat Length: Long
Hips and Elbows Certified
DNA Results: Toshy was DNA tested for Degenerative Myelopathy, The results are normal/normal, Toshy is not at risk for this genetic disease. In addition, he is not a carrier for the mutation studied.
Sire: VA1 (USCA), VA2 (BSZS-2x Vice World Champion) Nino von Tronje SCHH3 Kkl.
Dam: V52 (BSZS) Jary vom Bad Waldle SCHH3, daughter of World Sieger Champion VA1 (BSZS) Ober von Bad-Boll SCHH3 Kkl.
Toshy was imported from a top kennel in Poland (De-vespertilio). He has a show rating of V and TP, BH, SchH 1, working titles. Toshy's pedigree is packed with many top VA and V rated German Shepherds. Toshy and all the dogs in his four generation pedigree have earned their working titles and show ratings.
The moment we meant Toshy we fell in love with him, he is a very happy go lucky male. My son Tanner (age 13) and Toshy bonded almost instantly. He is a gorgeous, sweet, lovable male. He has a very good expression, big head, very good build and pigment. He is sure, stable, balanced and very eager to learn. We are very excited to add this exceptional male with excellent structure and outstanding temperament in our breeding program. He is truly incredible!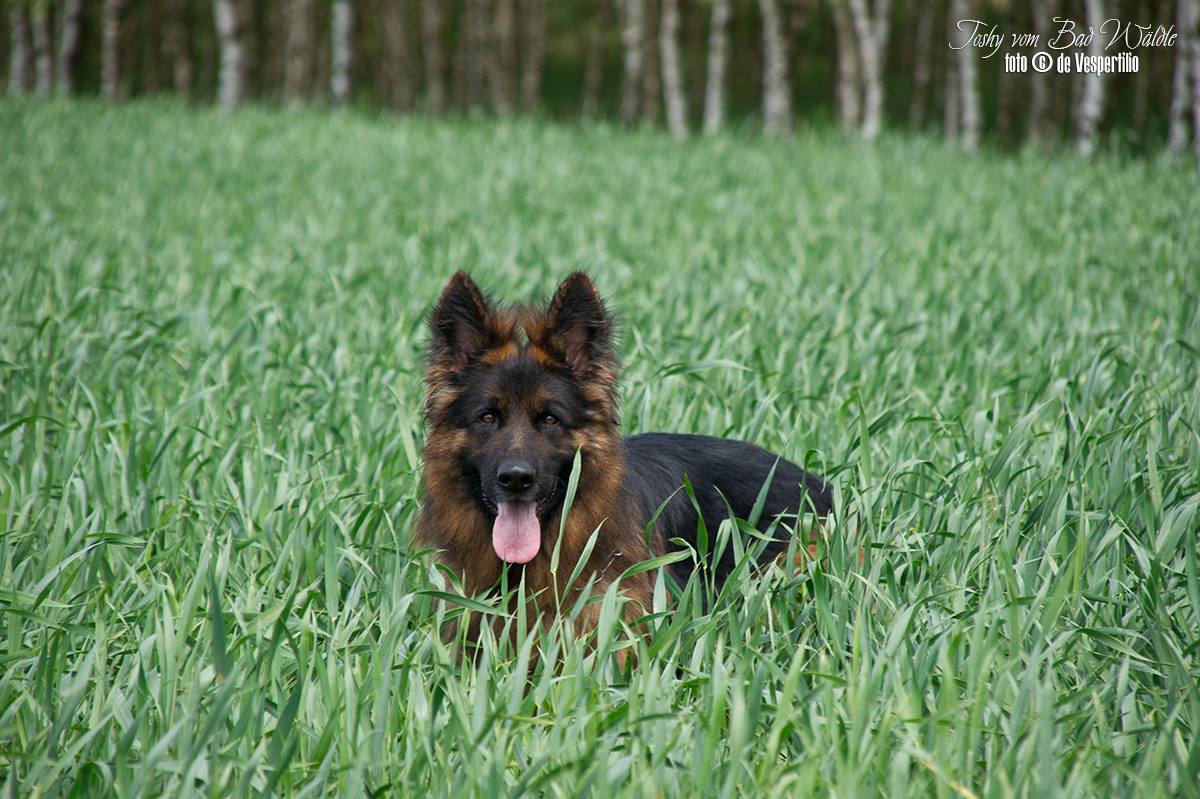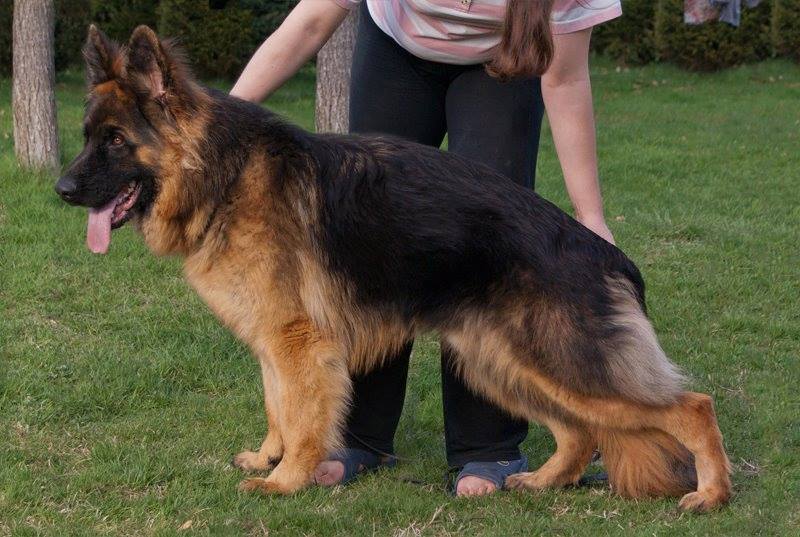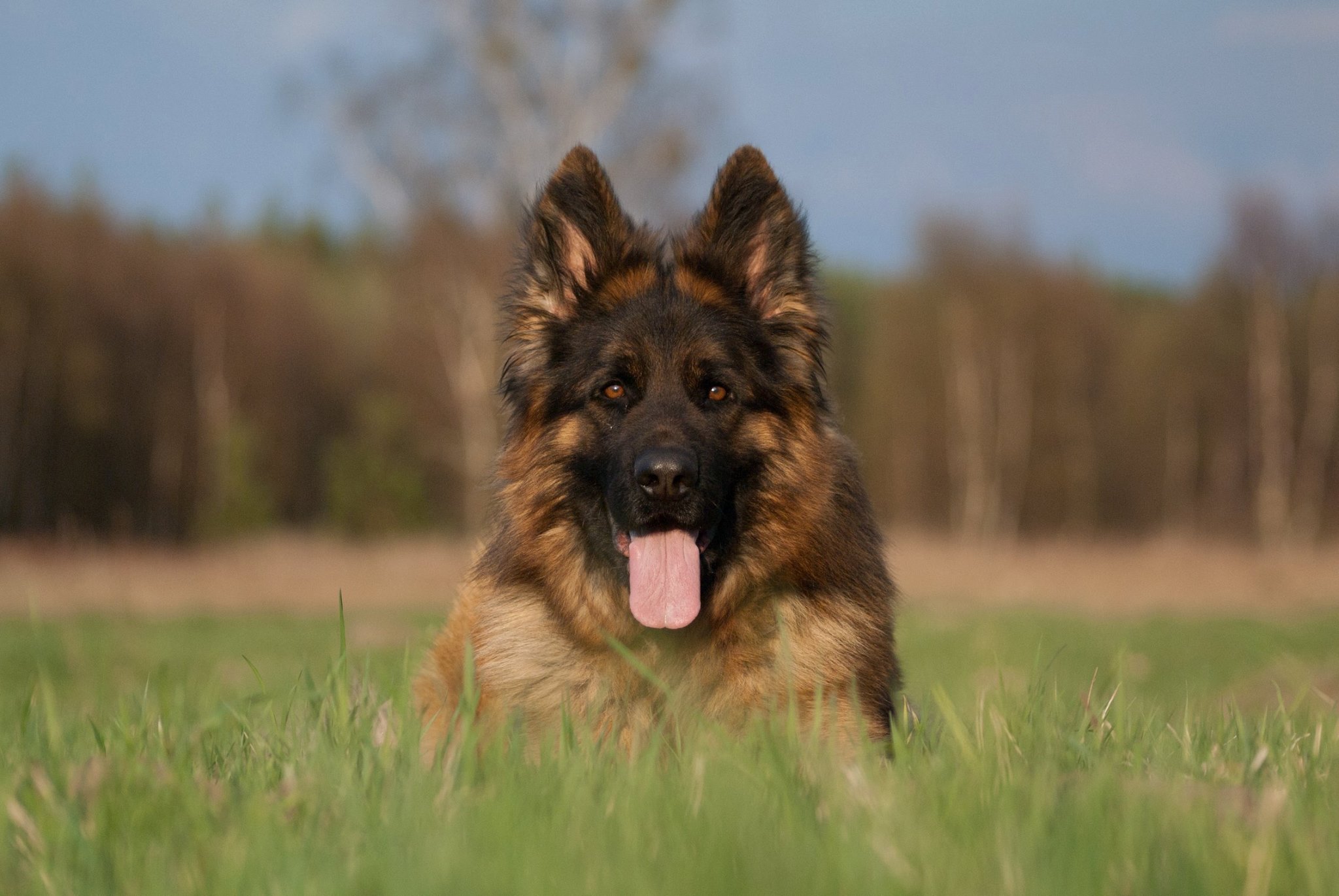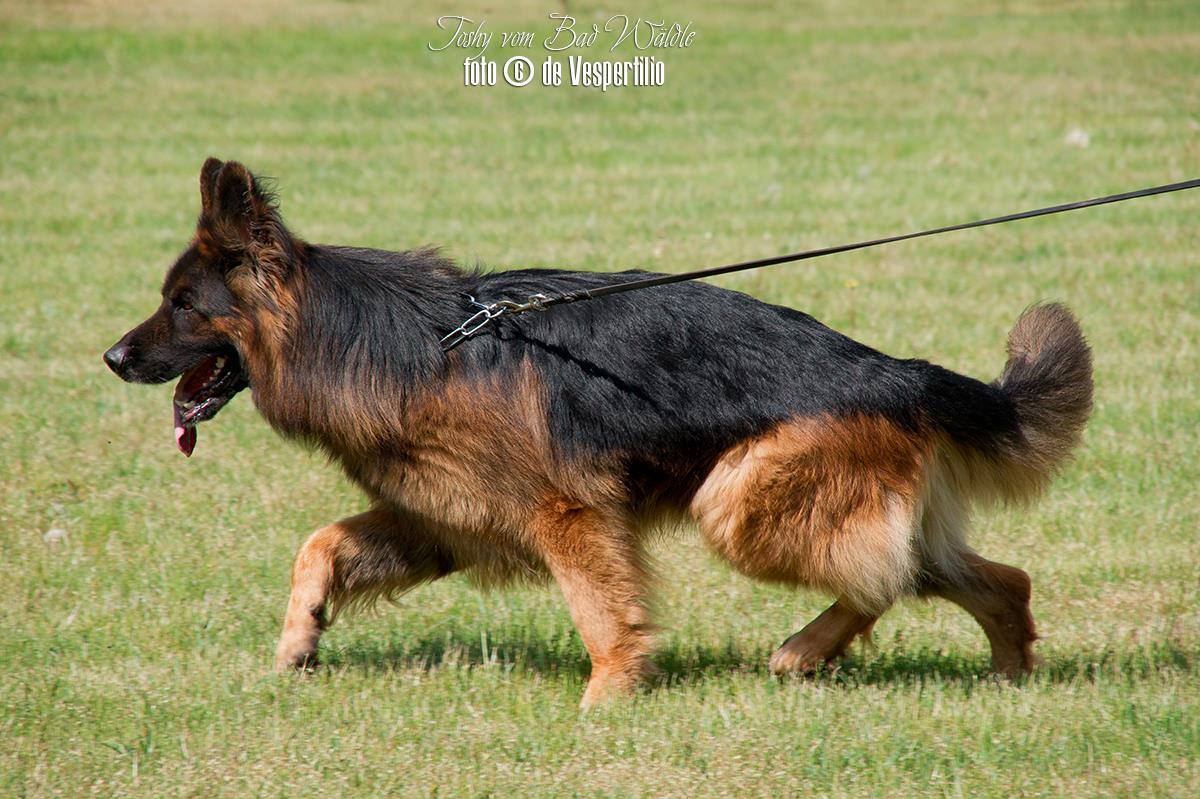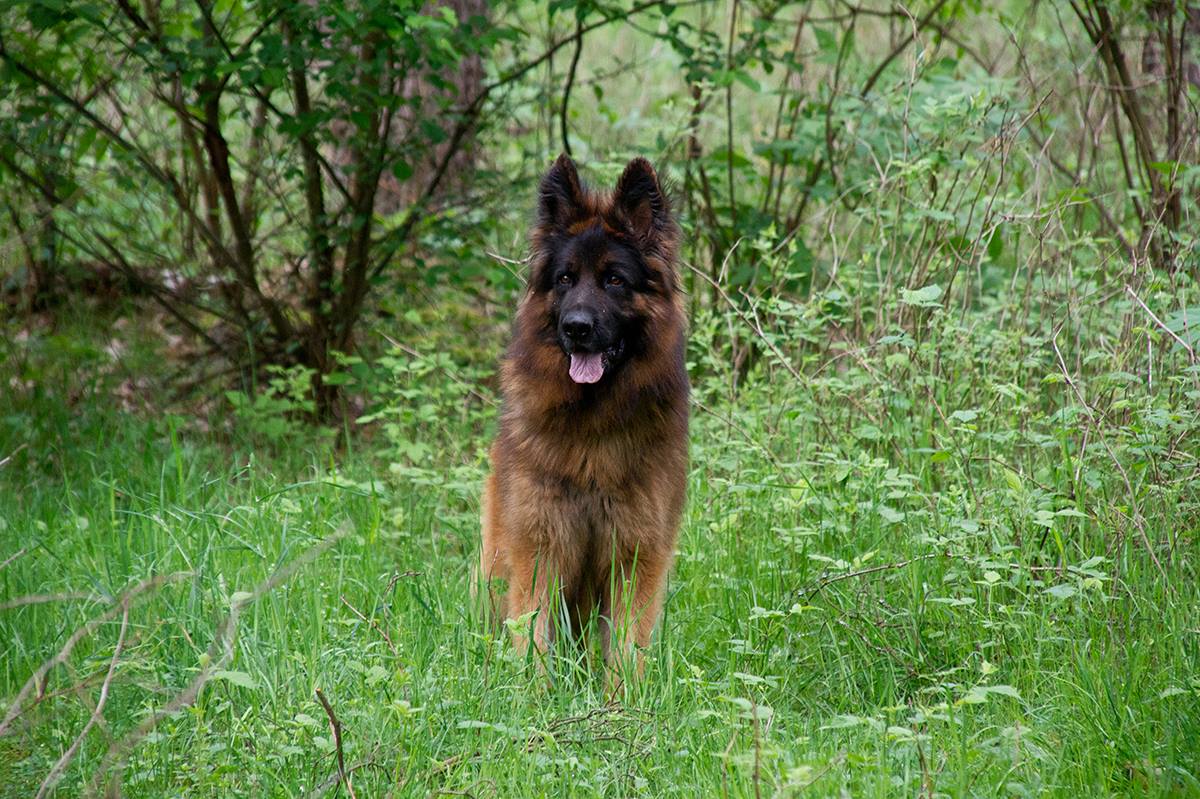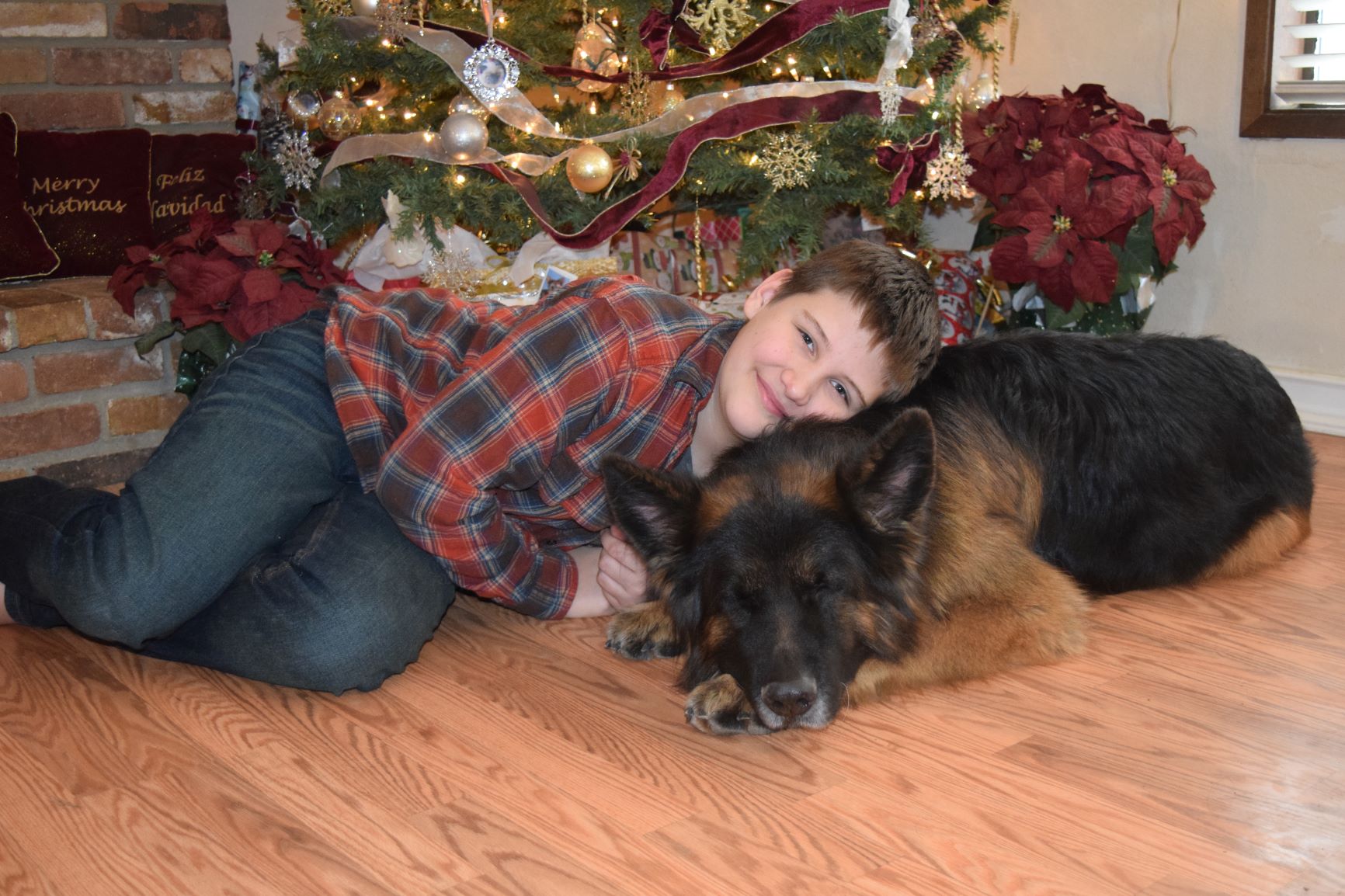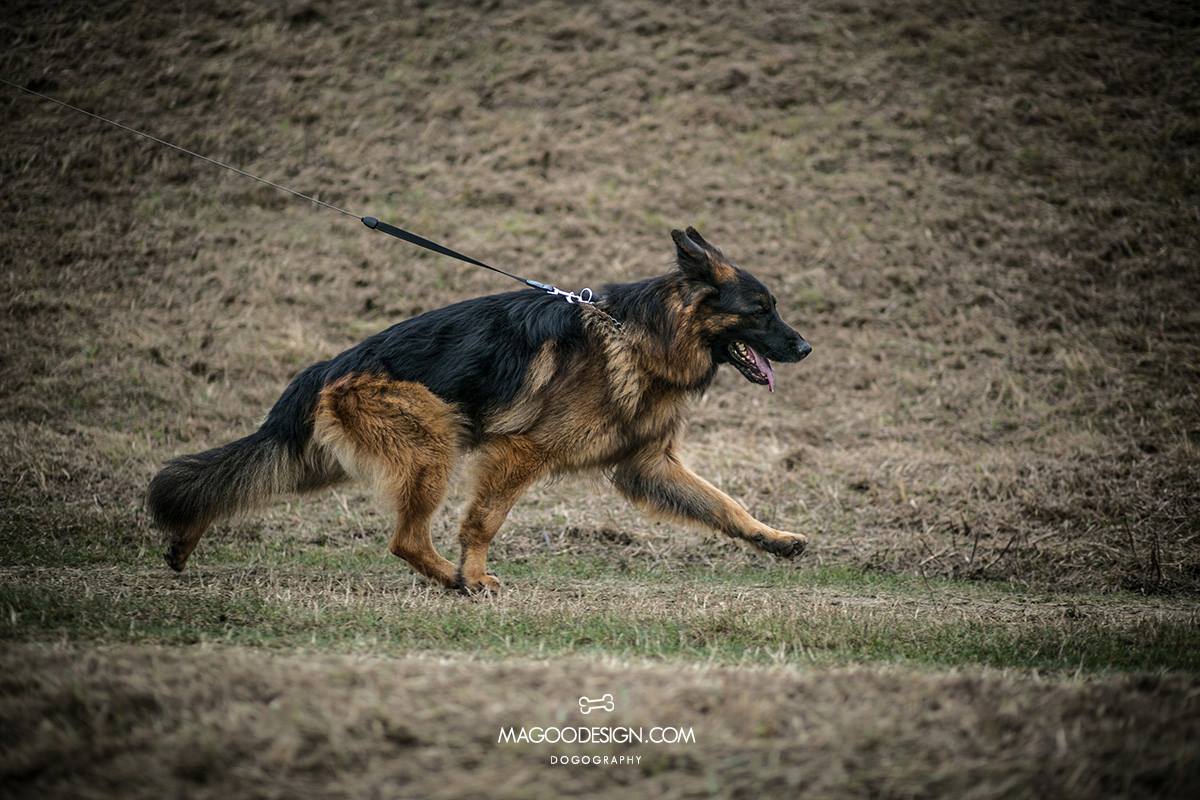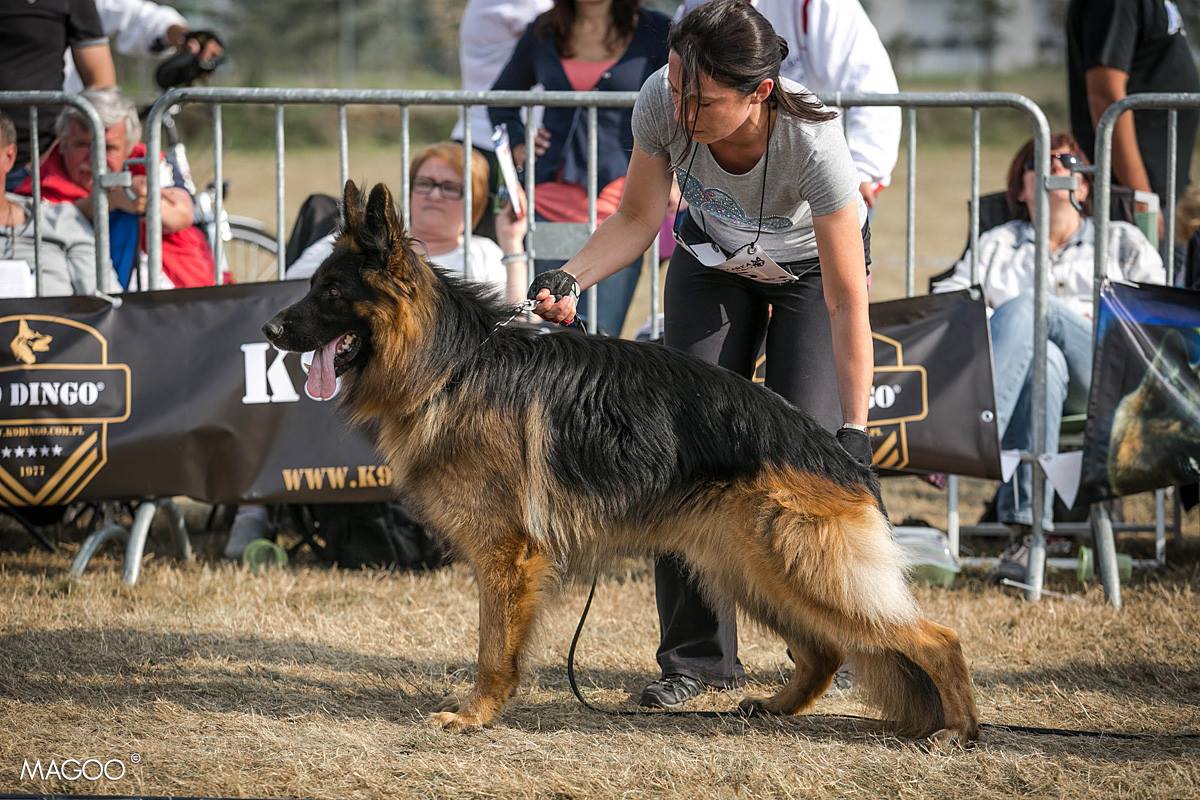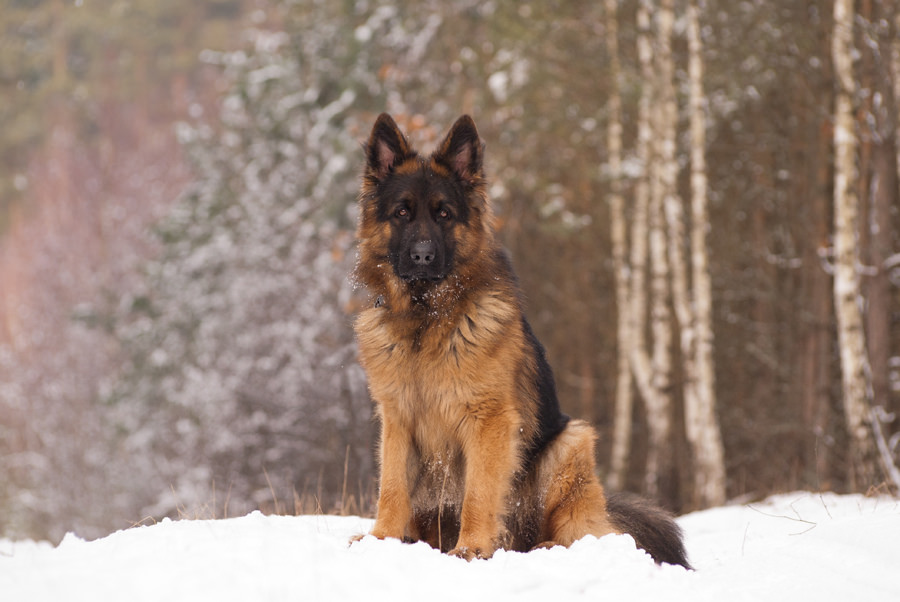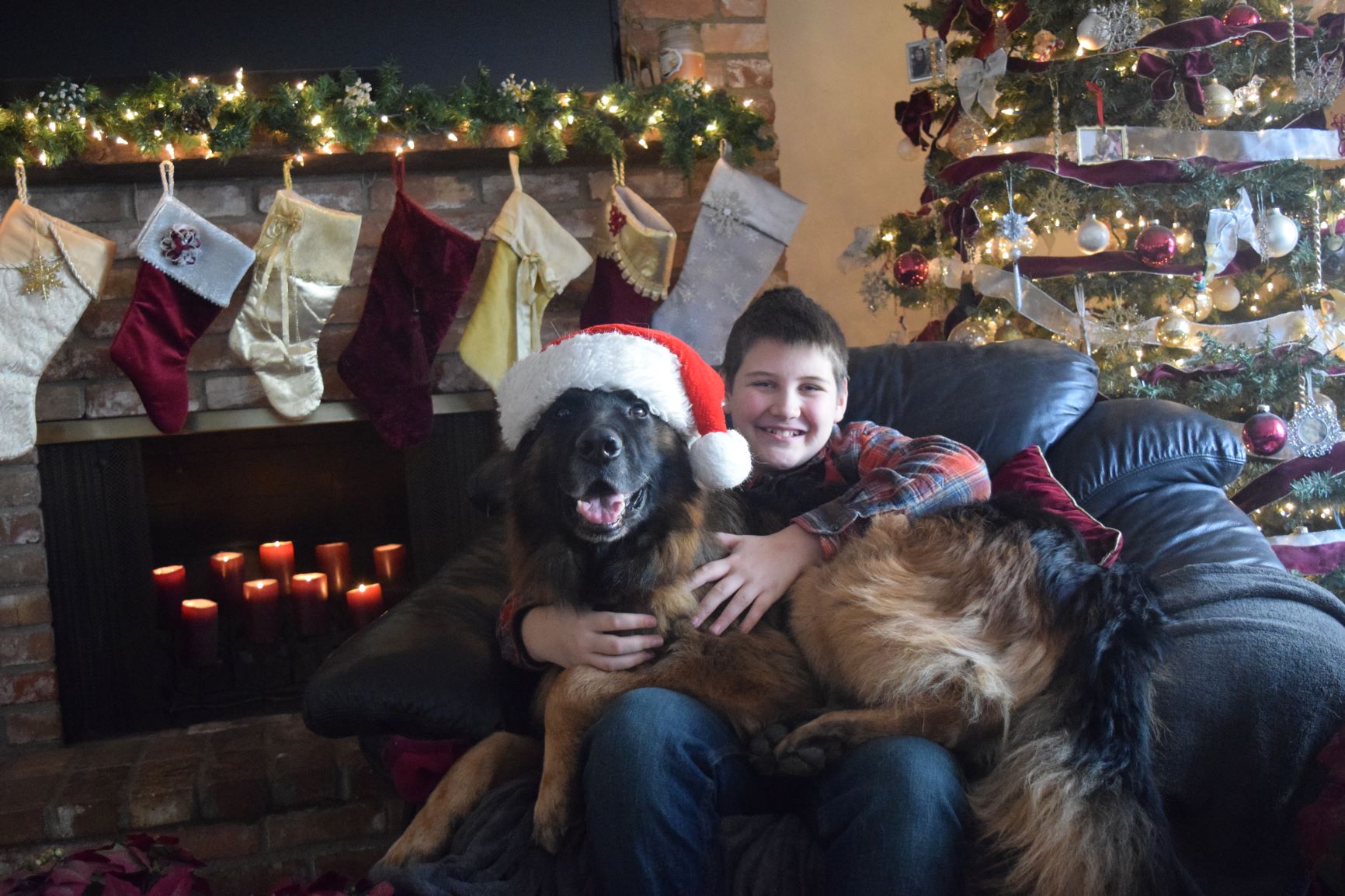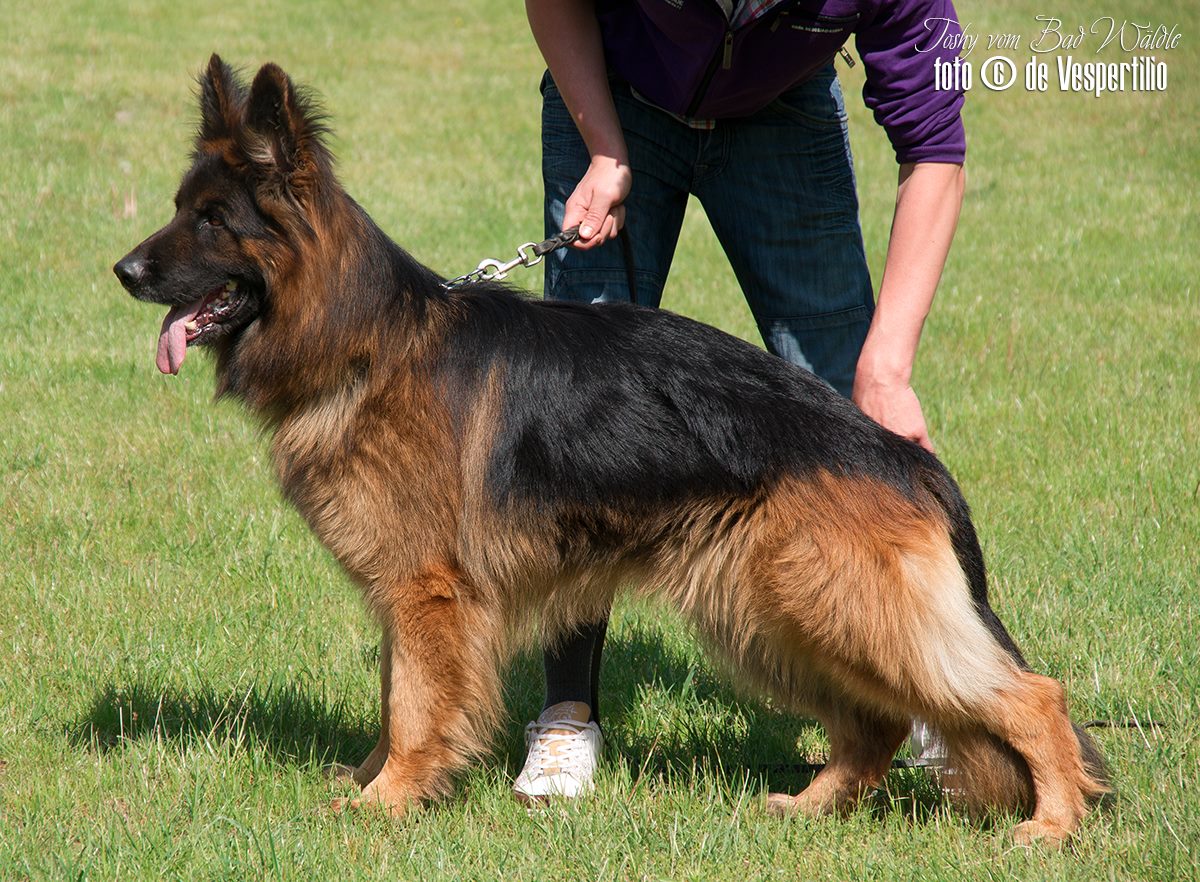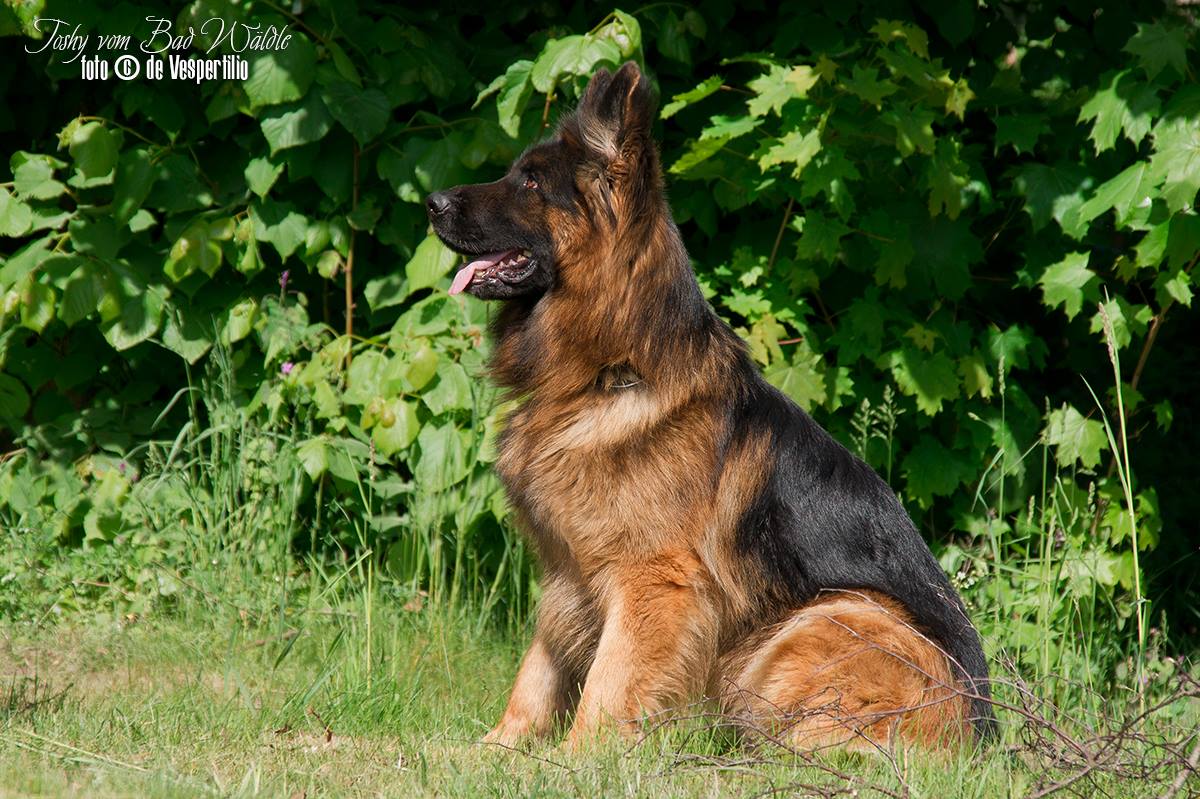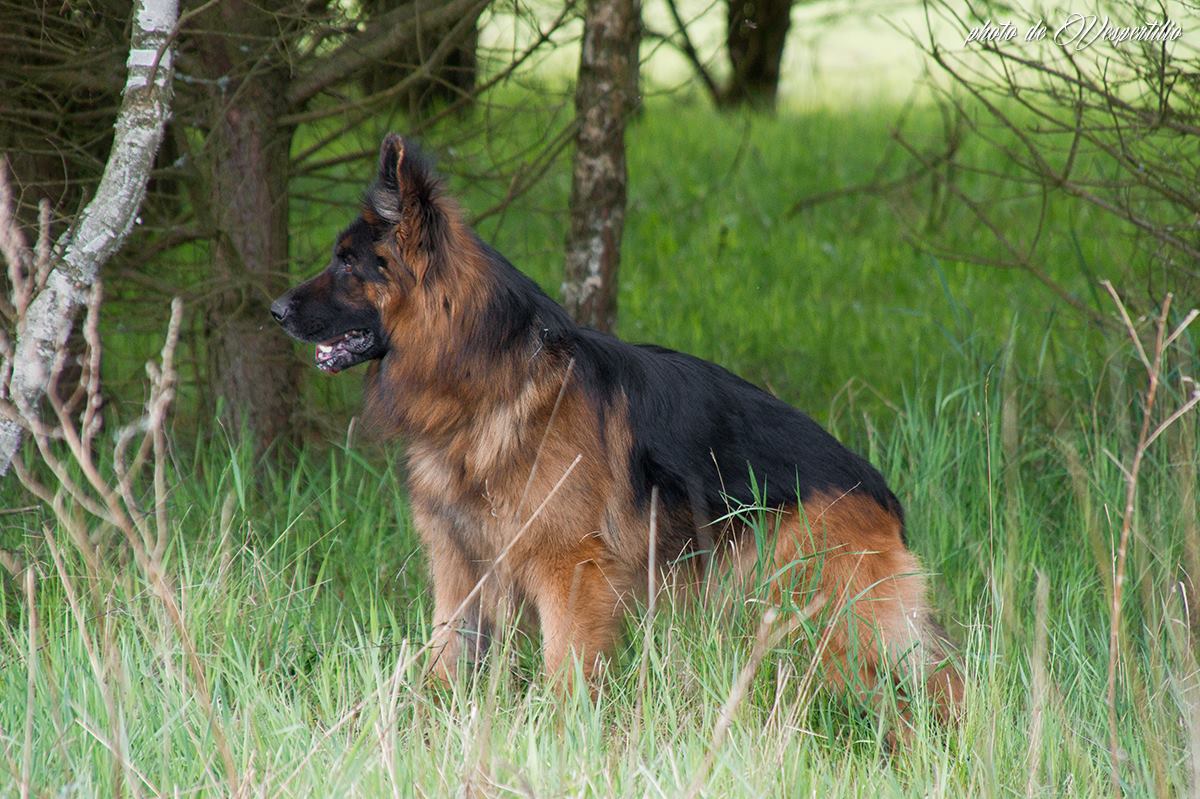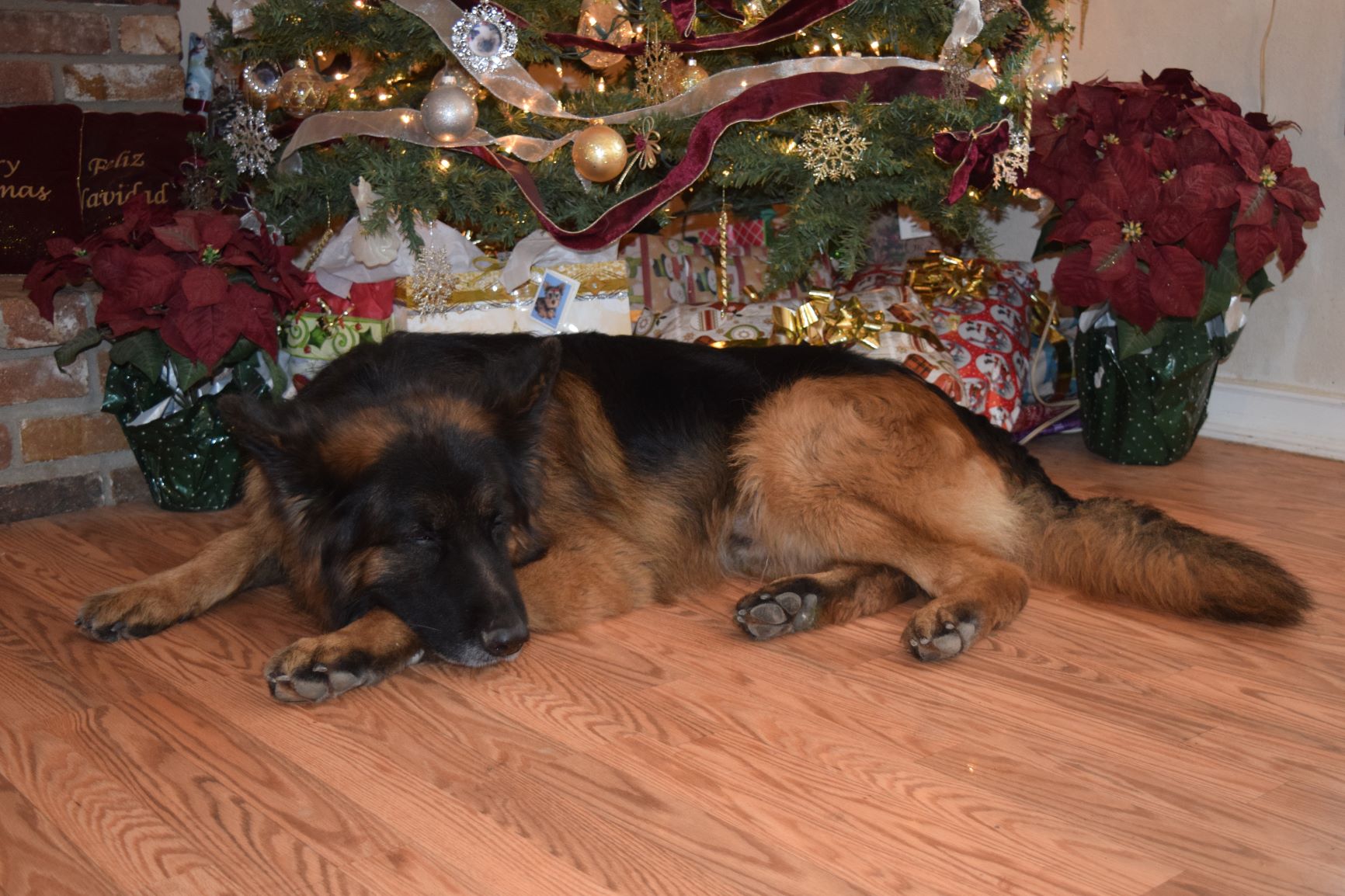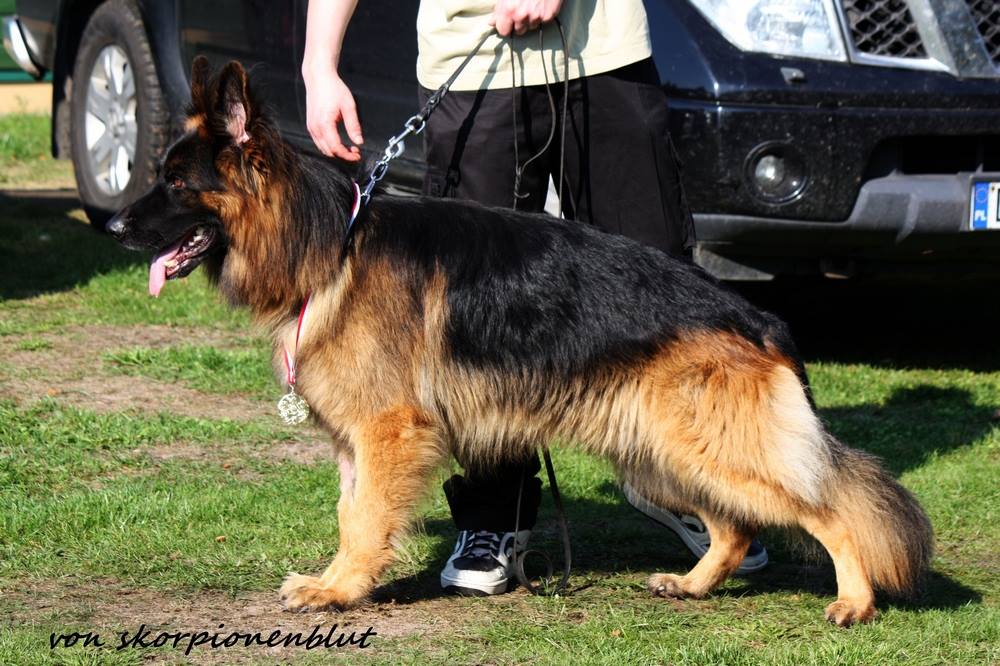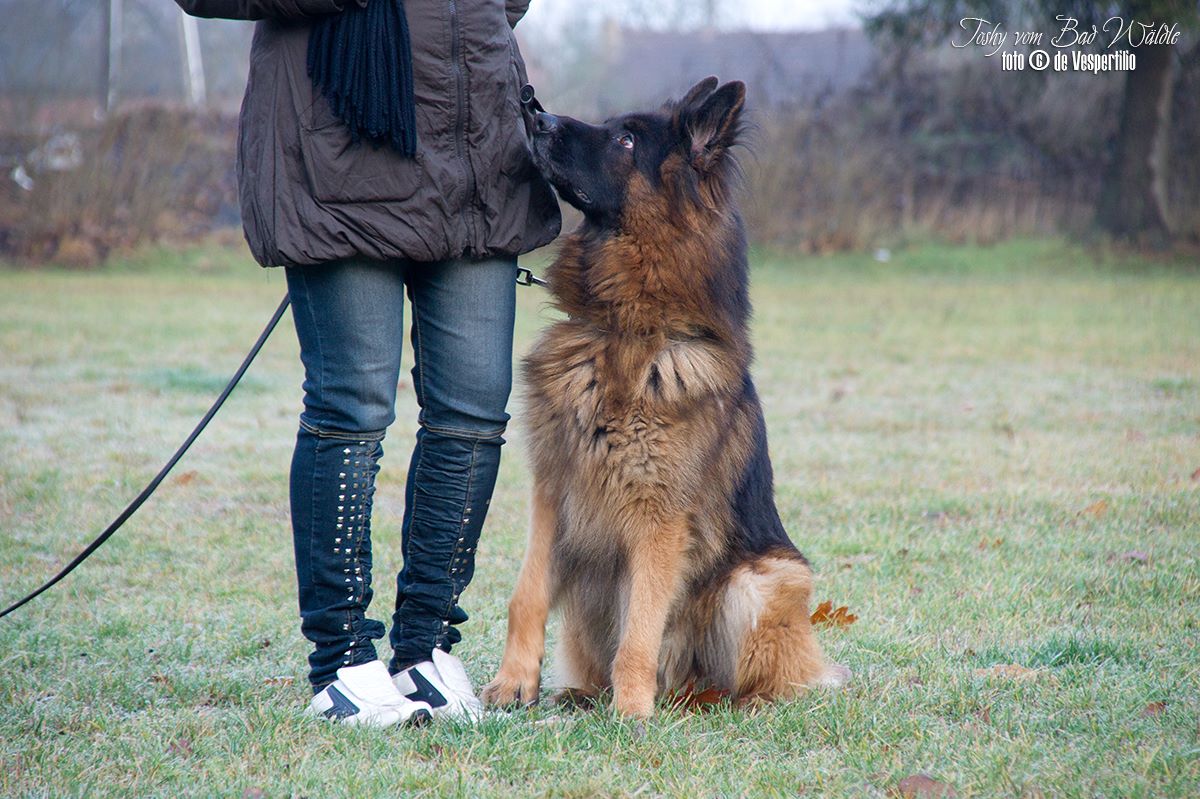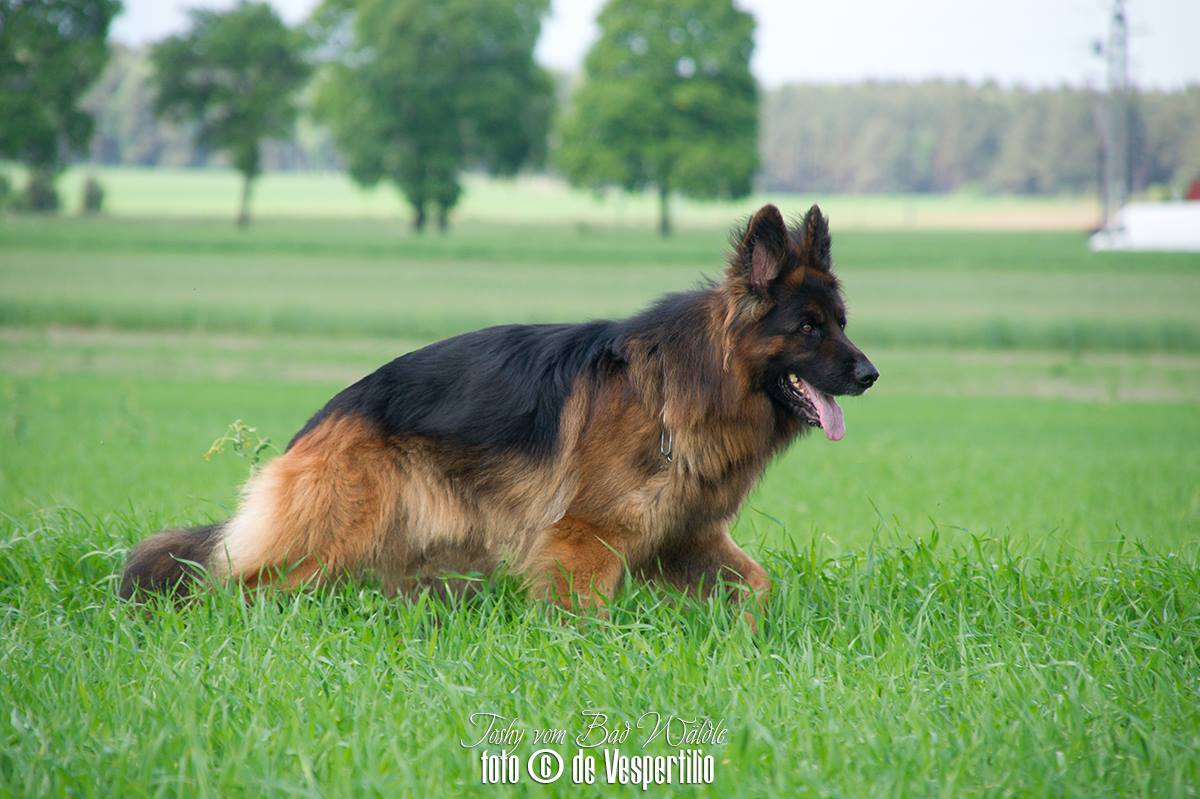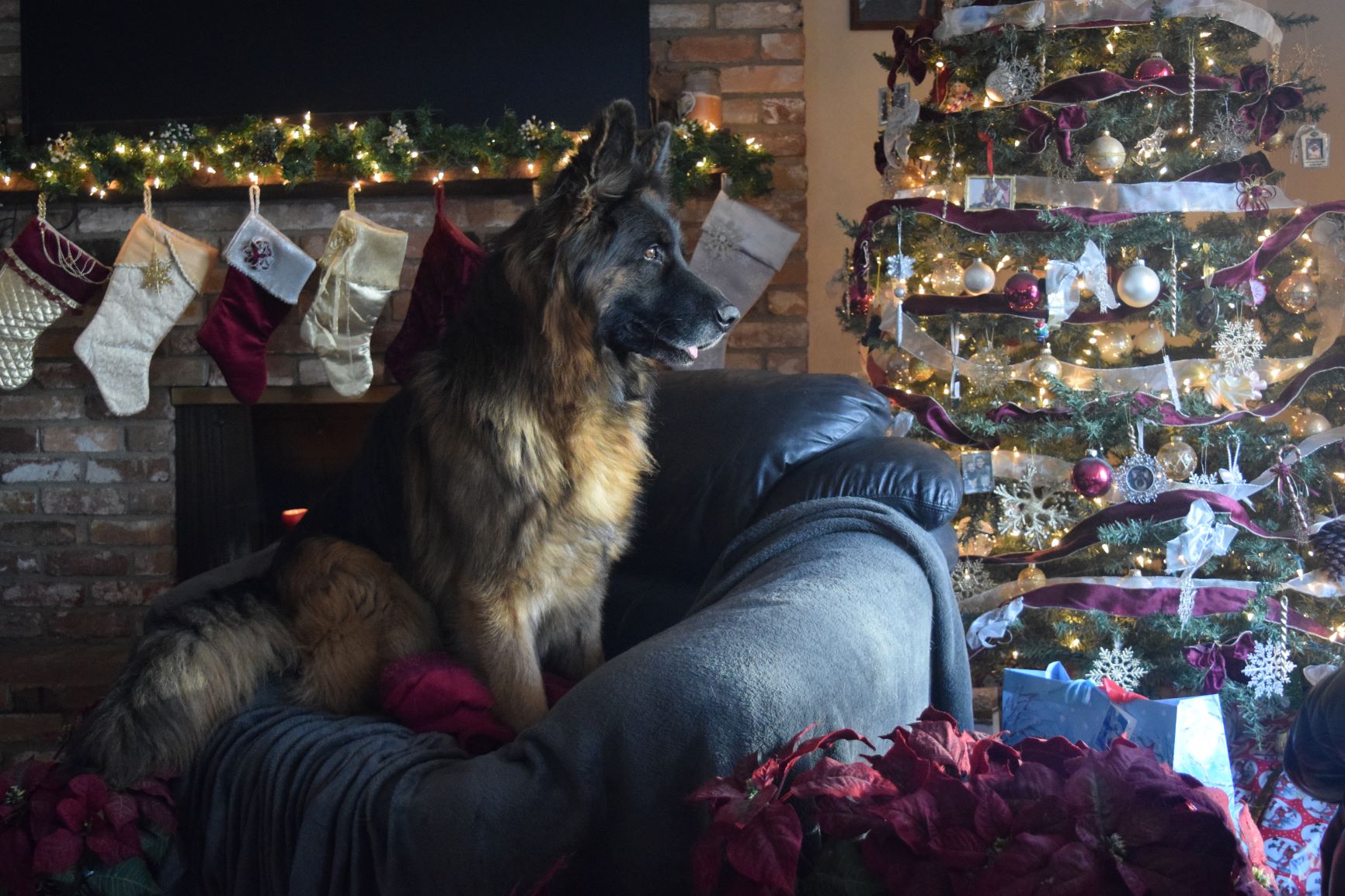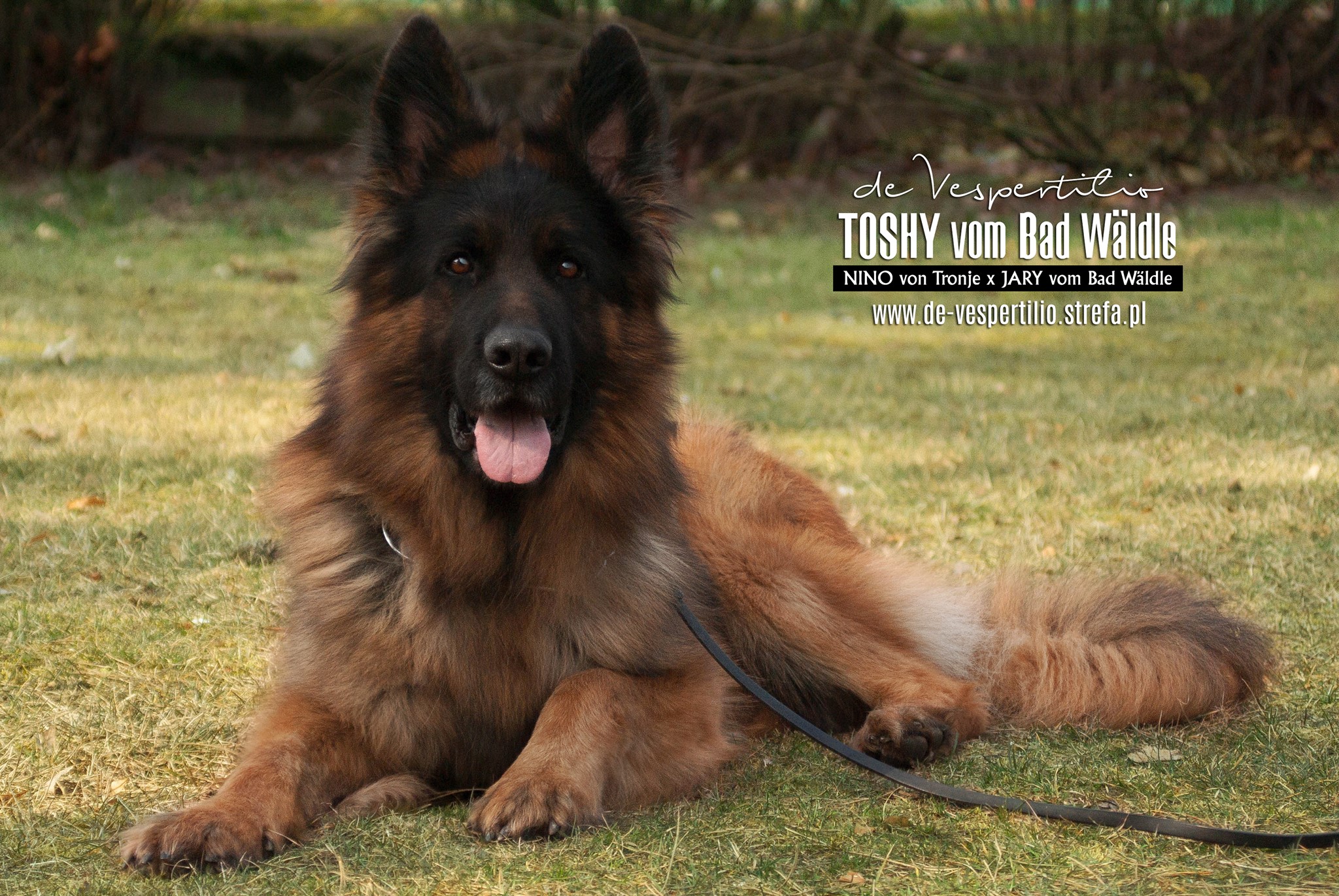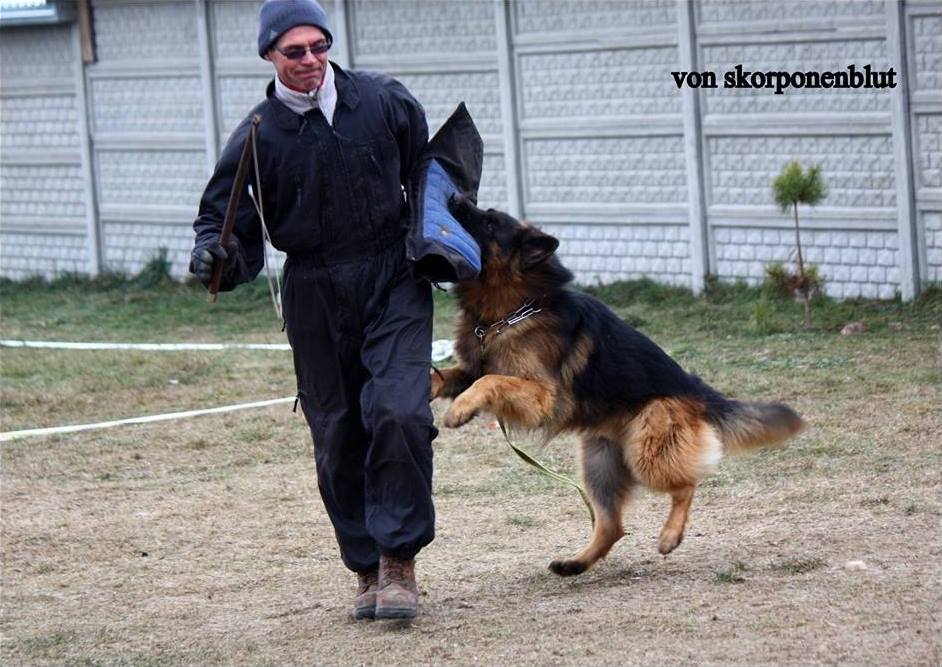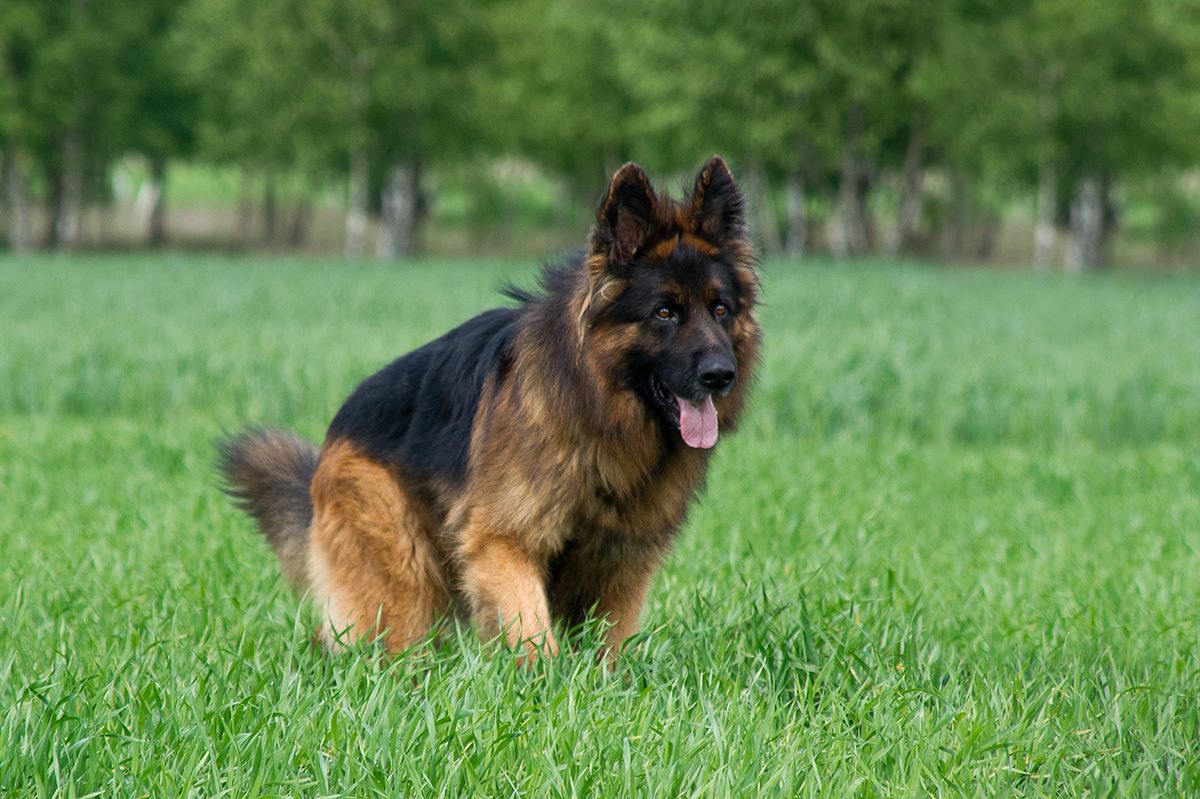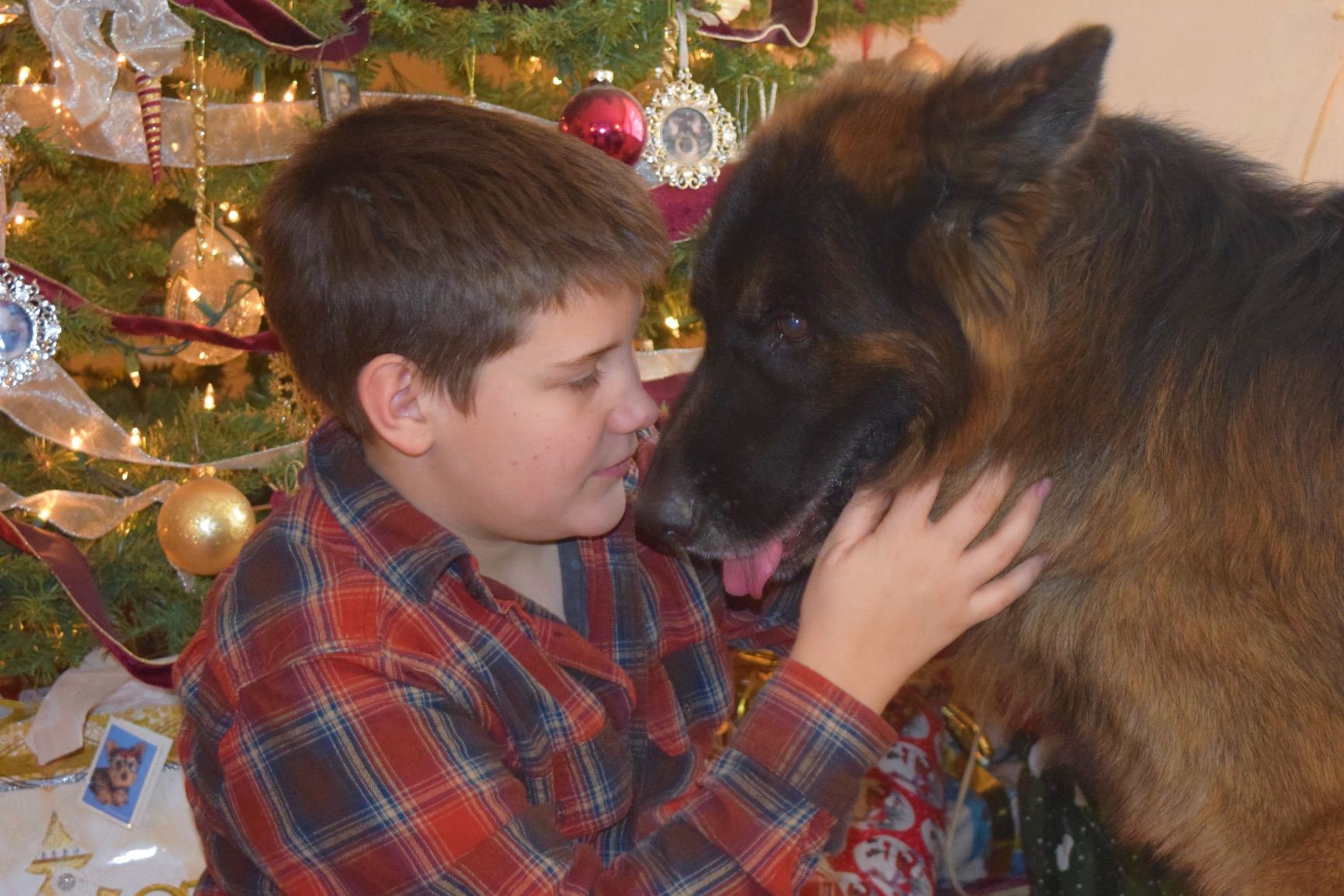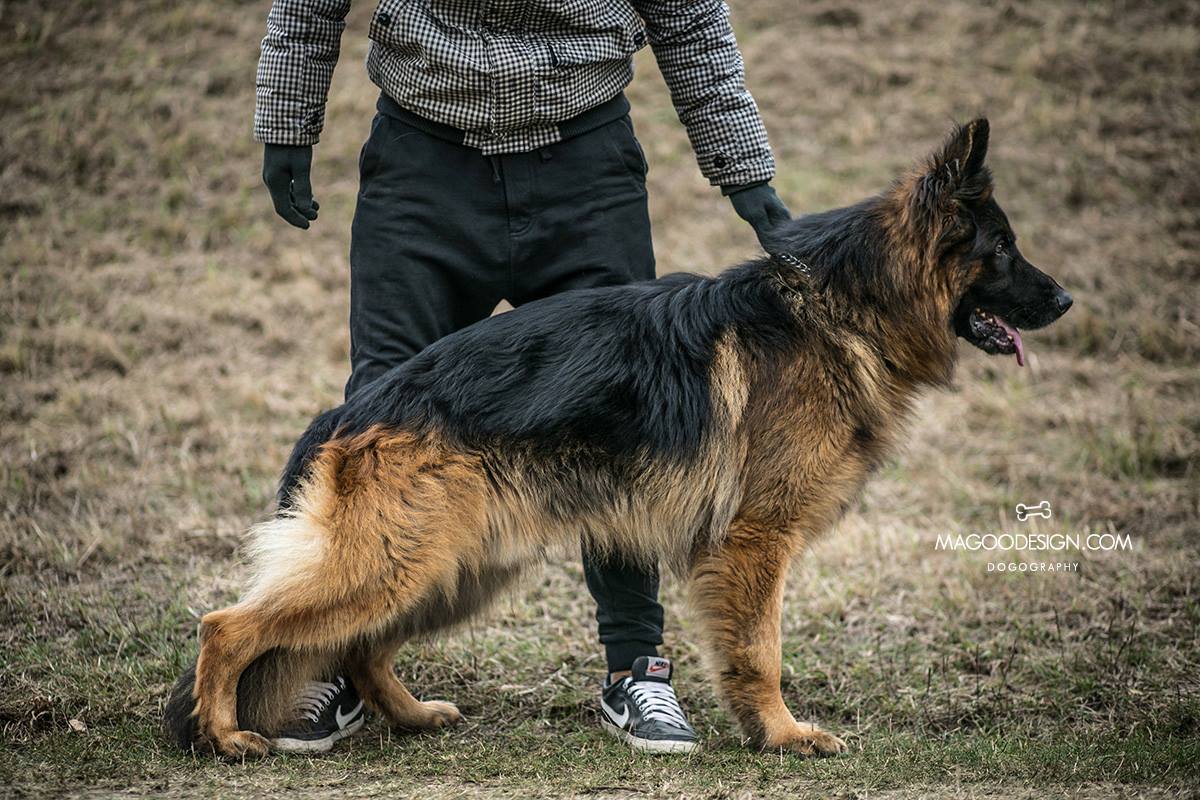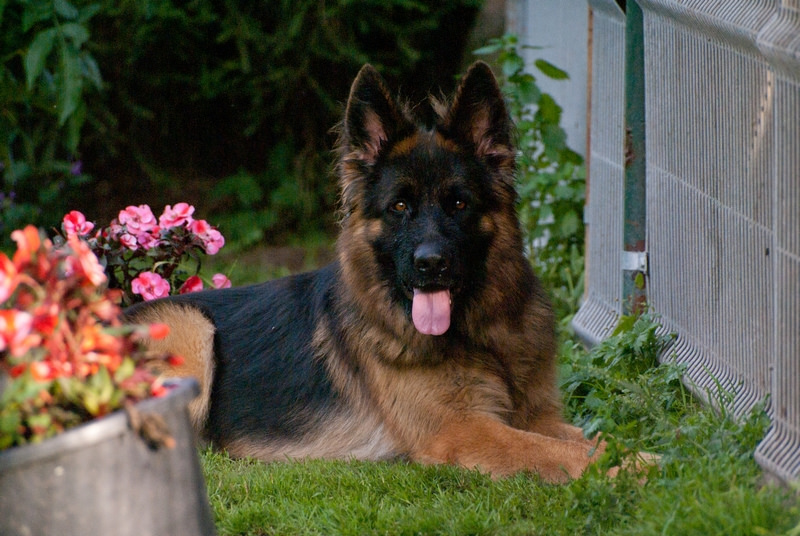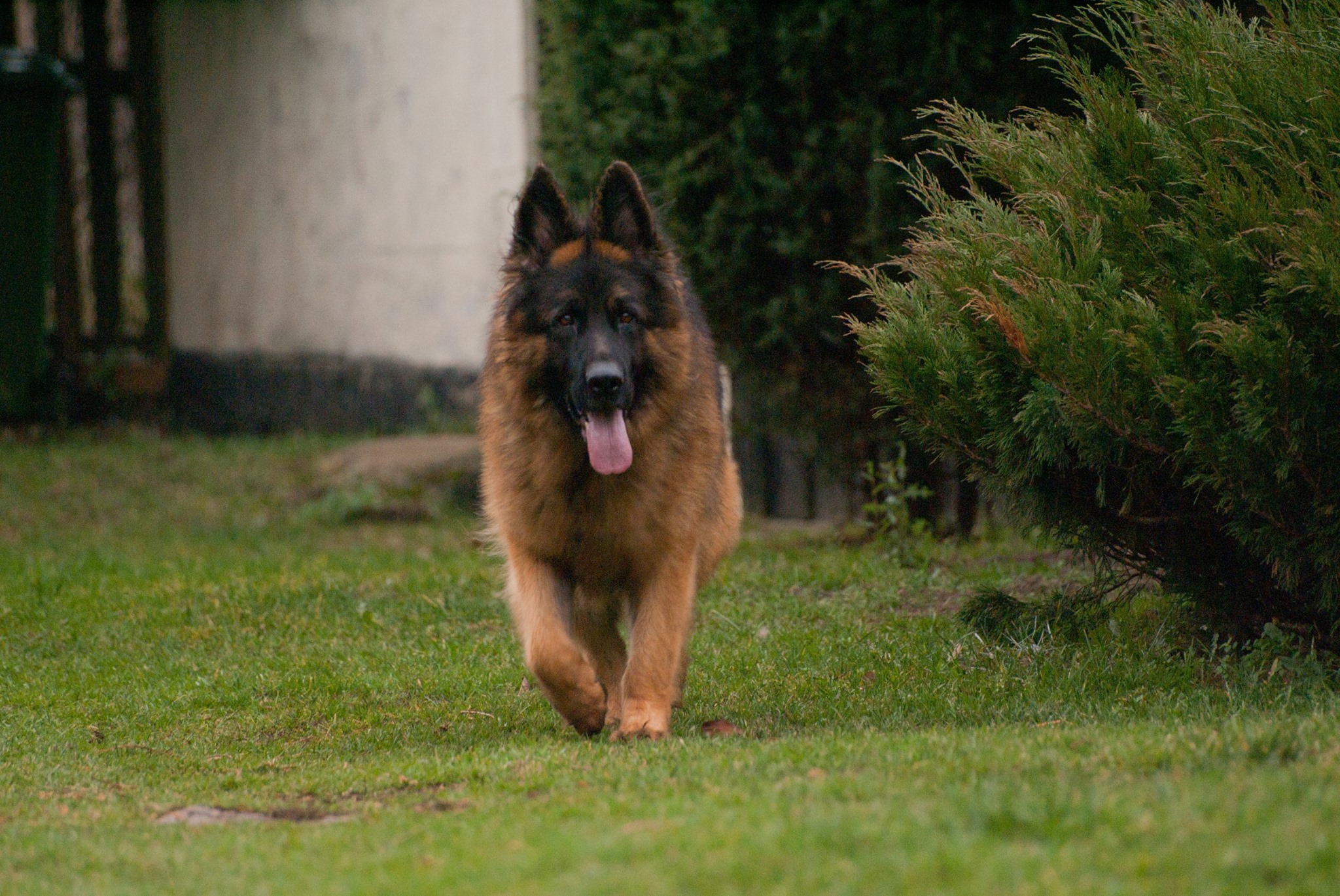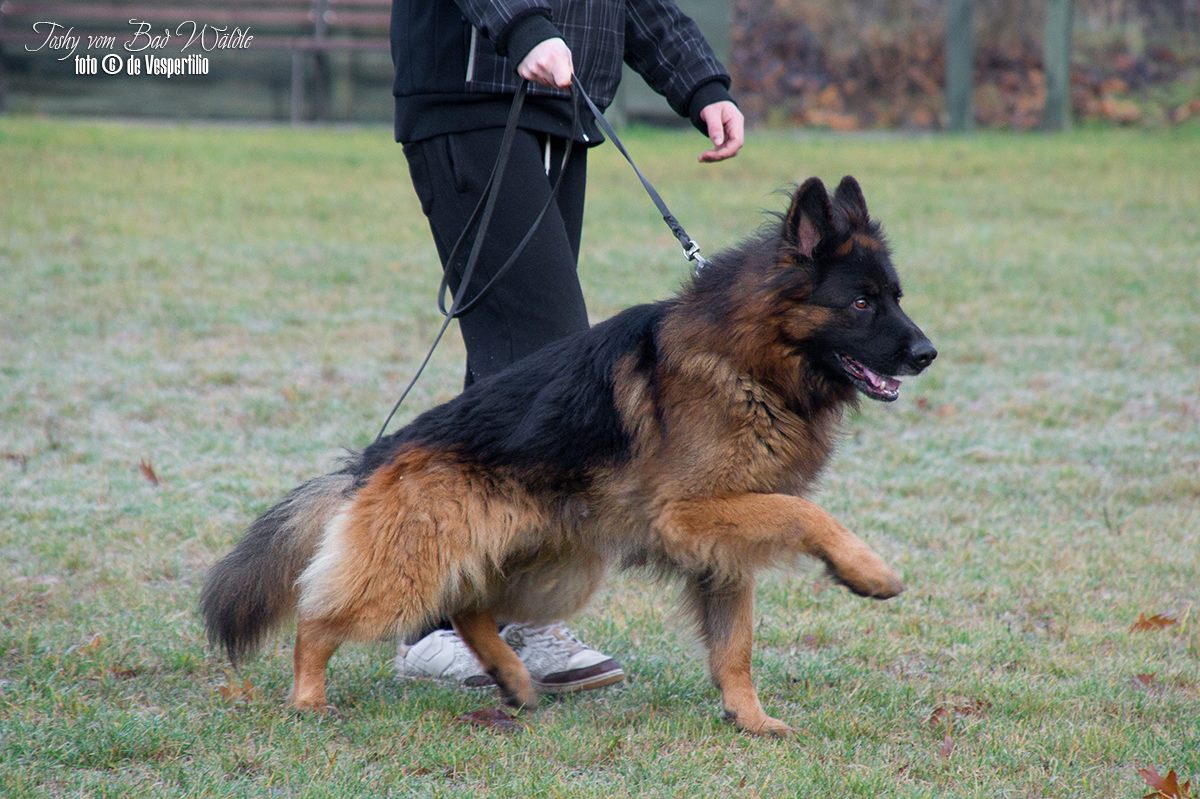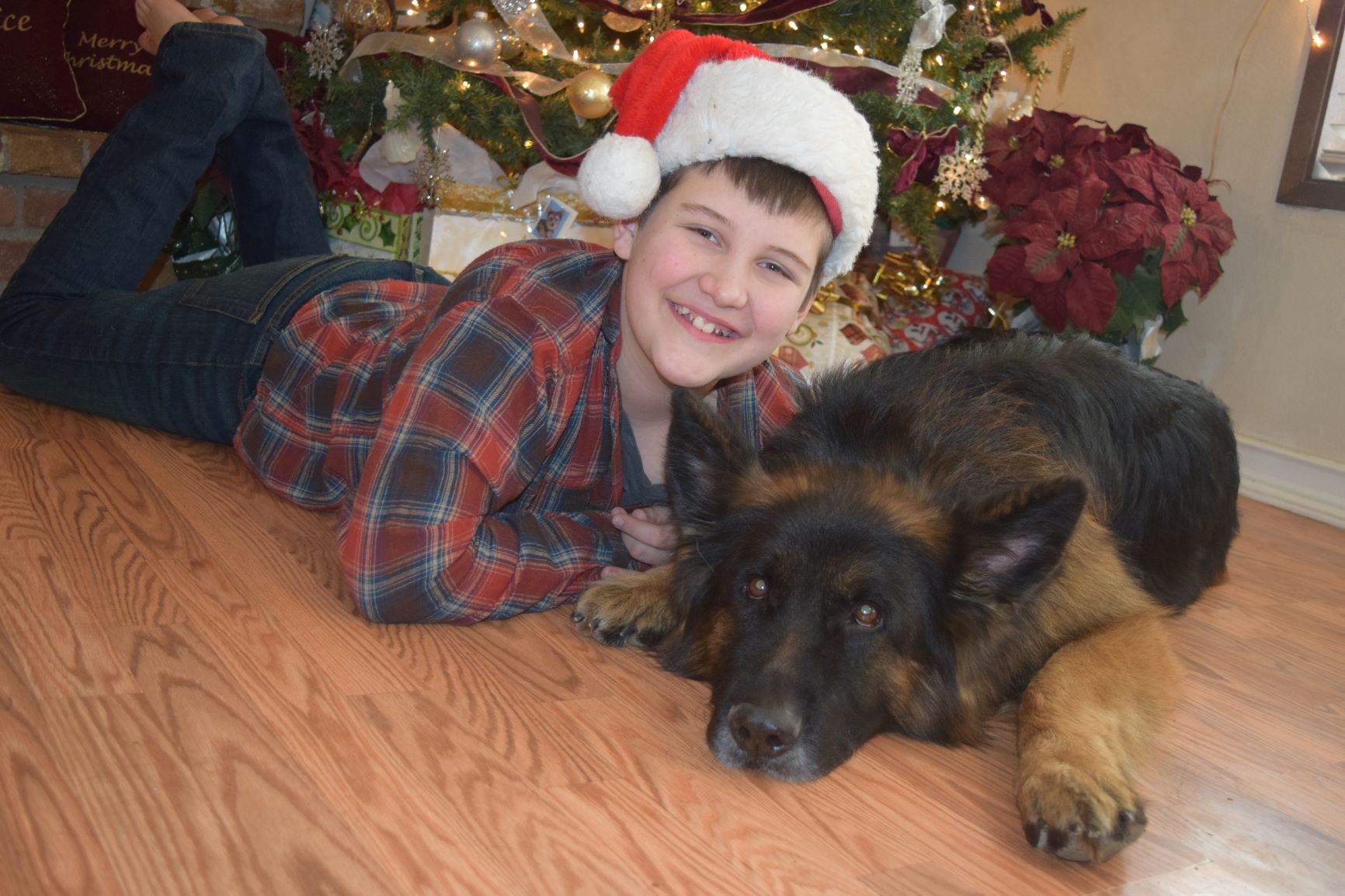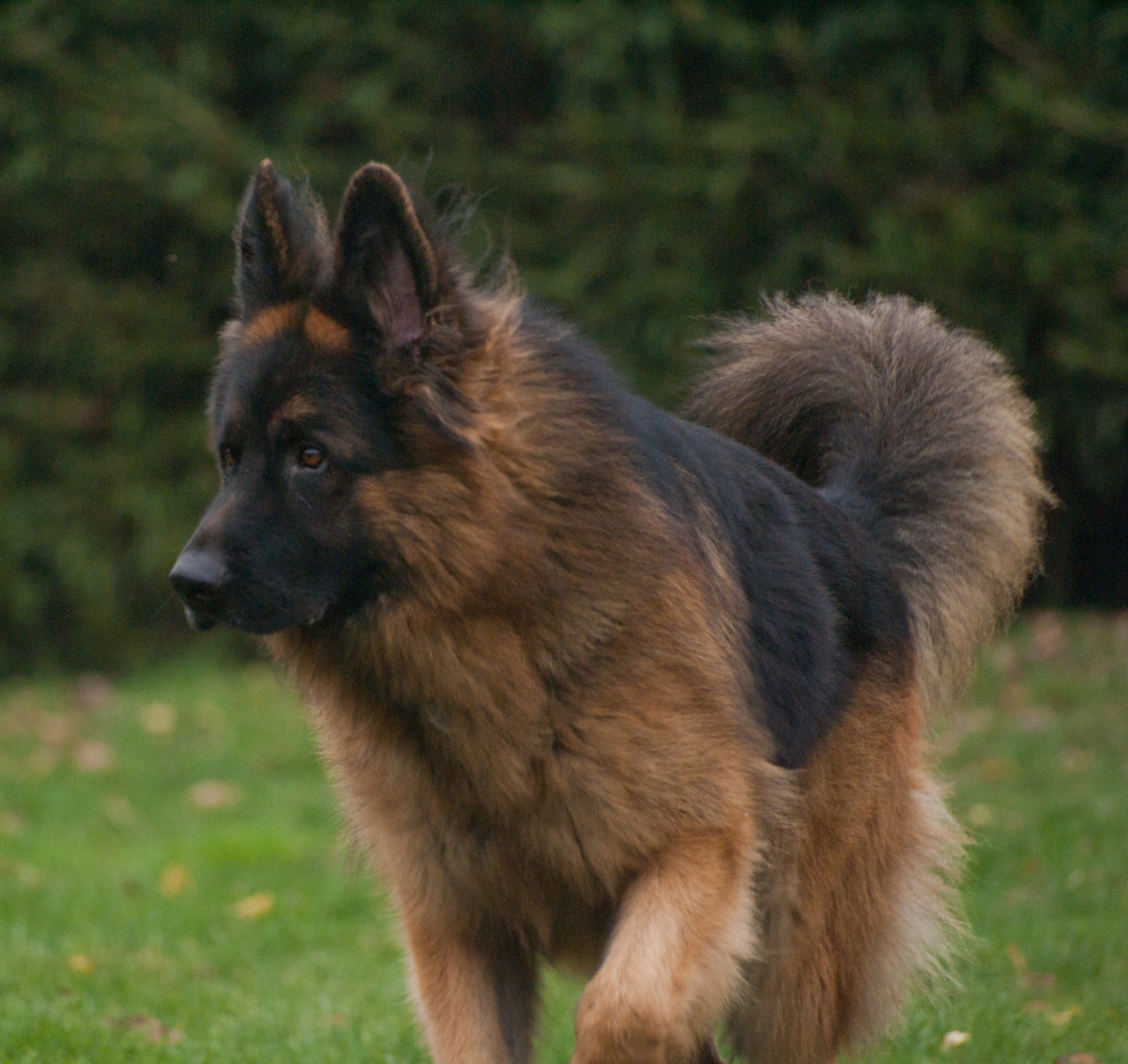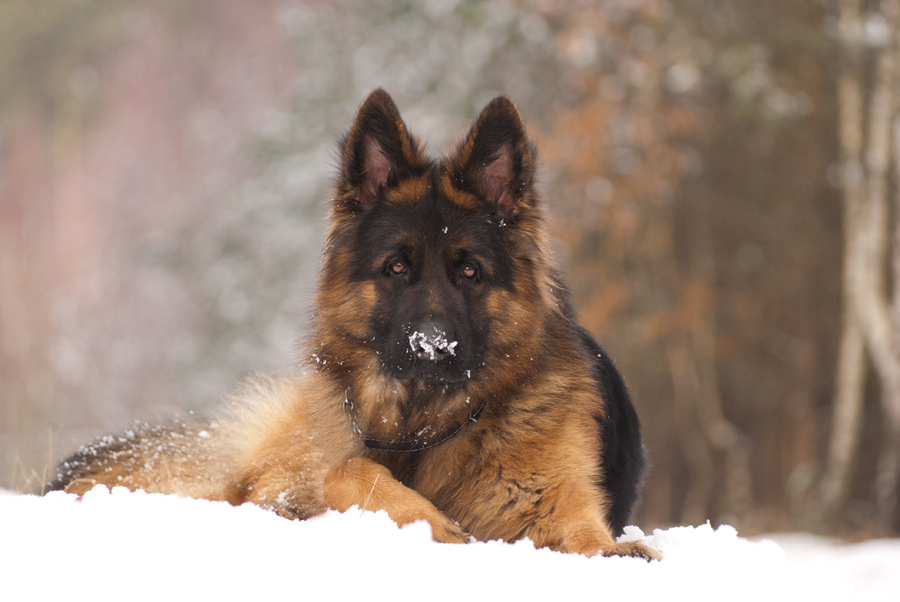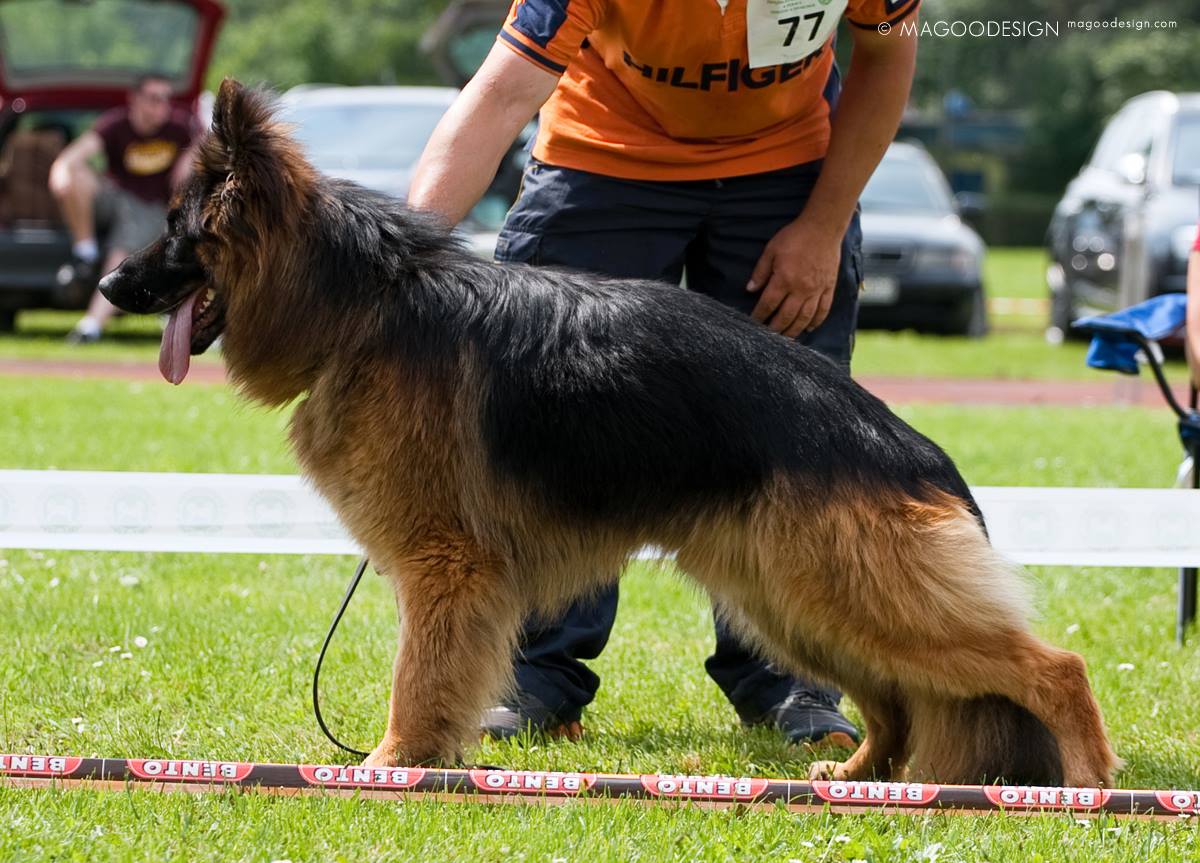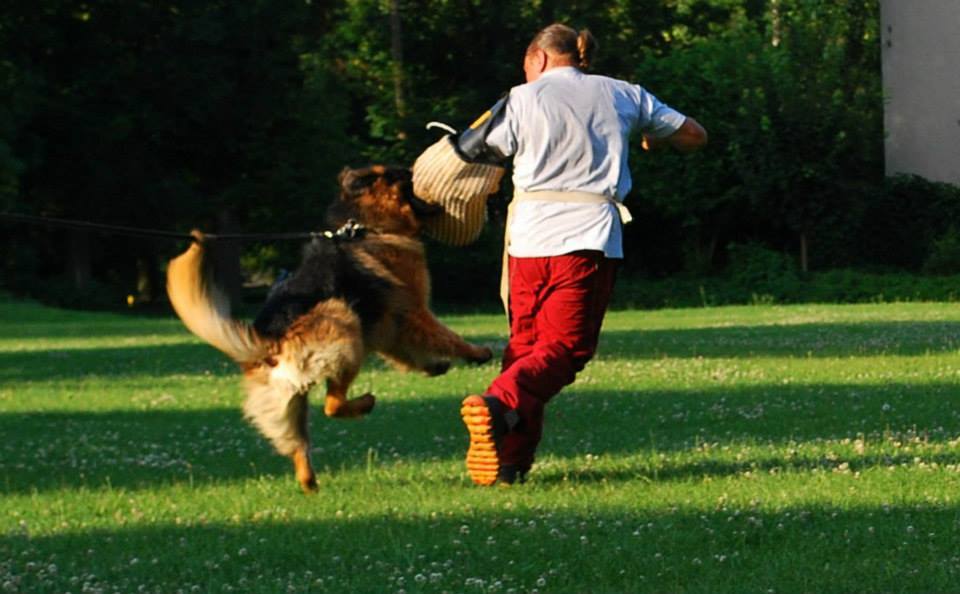 0 head shot german_shepherd
Christmas Tanner and Toshy
Tanner and Toshy in Chair Christmas
Toshy Christmas German Shepherd Dog
Toshy german Shepherd heeling
Santa hat Tanner and Toshy
toshy German shepherd laying
09/01/2013 – Toshy earned his IPO1 (International working) Title (score) in Poland. The dog must pass an initial temperament test by the judge. Heel on the leash and off, demonstrate the walking sit, the walking down, and the stay tests, as well as, the send-out. It must retrieve on the flat and over a hurdle. In tracking, it must be able to follow a track laid by its handler at least 20 minutes earlier. For the protection phase of the test, a dog must search for the "helper," who plays the role of a "villain" to be warded off, hold and bark, attack the "helper," and pursuit him or her before withdrawing on command.
05/26/2013- Toshy earned his TP (Testy Psychiczne) Title in Poland. TP it is a Mental Test.
12/15/2012- Toshy earned his BH [Begleithund] Title (score) in Poland. It's a Traffic-steady companion dog test which tests the dogs temperament in and around people. It includes basic formal obedience – heeling on and off leash, sits, downs and recalls – as well as practical tests of the dog's character in everyday situations. These include reaction to normal situations involving crowds of people, strange noises, joggers, cars and other dogs.
Toshy came in 4th place at Polish Sieger Show (SHZ PL) and earned his "V4" show rating. Below is a list of all of Toshy show results.
11/18/2012 – 1st Autumn Dog Show in Koszalin. Judge: Kornelija Butrimova (LT), open class: 1st Place, Excellent, CWC/CAC
06/15/2013 – National Dog Show of the 1st FCI Group in Krakow. Judge: Albin Majsniar (SK), open class: 1st Place, Excellent, CWC/CAC, NDPwR
06/16/2013 – XVII International Dog Show CACIB in Krakow. Judge: Waldemar Federak (PL), open class: 2nd Place, Excellent
08/23/2014 – International Dog Show CACIB in Sopot. Judge: Waldemar Federak (PL), open class: 1st place, Very Good
09/20-21/2014 – Club Show of German Shepherds in Przasnysz. Judge: Zbigniew Szcześniak (PL), open class: 4th Place, Perfect
10/04/2014 – Autumn Dog Show in Darłowo. Judge: Piotr Król (PL), working class: 1st place, Excellent grade, CWC/CAC, NDPwR, BOS
11/30/2014 – National Dog Show in Nowy Dwór Mazowiecki. Judge: Mieczysław Gątkowski (PL), working class: 3rd place, Excellent mark
Designation of individual titles:
* DOSK (V) – Perfect (Vorzüglich)
* BDB (SG) – Very Good (Sehr Gut)
* CWC / CAC – Certificate for the Show Champion
* NDPwR – Dog winner (selected in comparison with first place in each class)
* BOS – Winner of the opposite sex. This title is competed by dogs and bitches, which at the show gained titles: "Junior Winner" (both sexes), "Best Adult Dog", "Best Adult Female" and dog and bitch from the veteran class with excellent and 1st place. After awarding the title "Best of Breed" (ZR or BOB), the judge must choose the best representative of the opposite sex (BOS).