Tiltonhaus German Shepherds recommends Kuranda Dog Beds
These are the Kuranda dog beds we buy for our German Shepherds: Silver Aluminum – 44 x 27 – Vinyl – Smoke.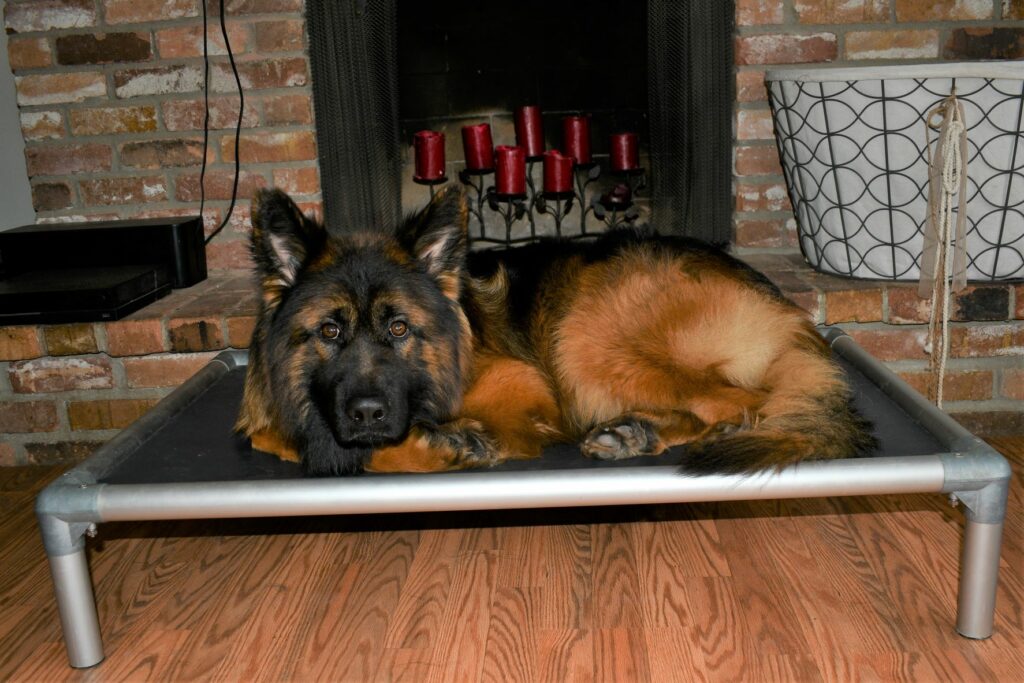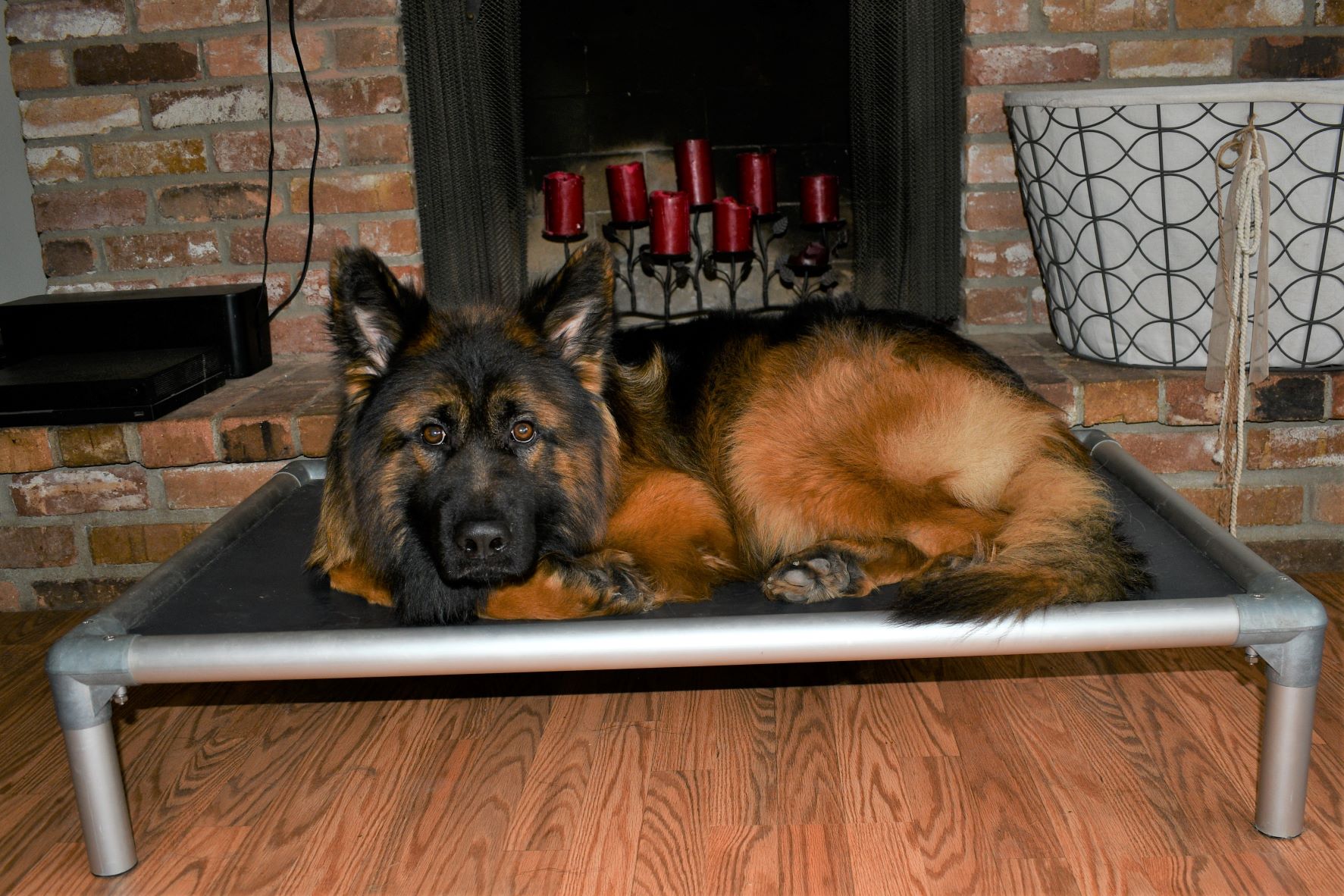 There are so many different dog beds out there but we choose
Kuranda Beds
 for our dogs.
Here's why we think Kuranda Beds are the best dog beds available:
They keep your dog's joints healthier throughout their lifetime.

Kuranda Beds' elevated design evenly distributes your dog's bodyweight which eliminates pressure points that cause sore hips, shoulders, elbows etc. Those pressure points can also cause callouses on the elbows. With Kuranda Beds, there are no more pressure points which means your dog's joints feel better and you can say goodbye to elbow callouses.

They are easy to clean.

Kuranda Beds don't have any stuffing which means they don't get stinky. Hair doesn't stick to them like pillow beds and the fabrics are easy to spot clean or hose off. They dry quickly and look like new for years and years.

They are durable.

You'll get your money's worth from a Kuranda Bed. The unique design protects the fabric edges from wear and tear and Kuranda Beds come with a 1 year chew proof warranty. Just because you have a destructive dog, doesn't mean he doesn't deserve a comfortable bed to sleep. A Kuranda Bed is the last dog bed you'll ever need to buy.

Dogs love them .

Dogs love having a defined space all of their own. It's like a crate with no walls—it's their happy place.
Kuranda Beds make a great, clearly defined space that is ideal for place training. Kuranda Beds are comfortable so dogs are happy to go to place and stay there for long periods of time. The clear boundaries relieve confusion about whether they are on or not on place and when dogs clearly understand what you want, they are happier.