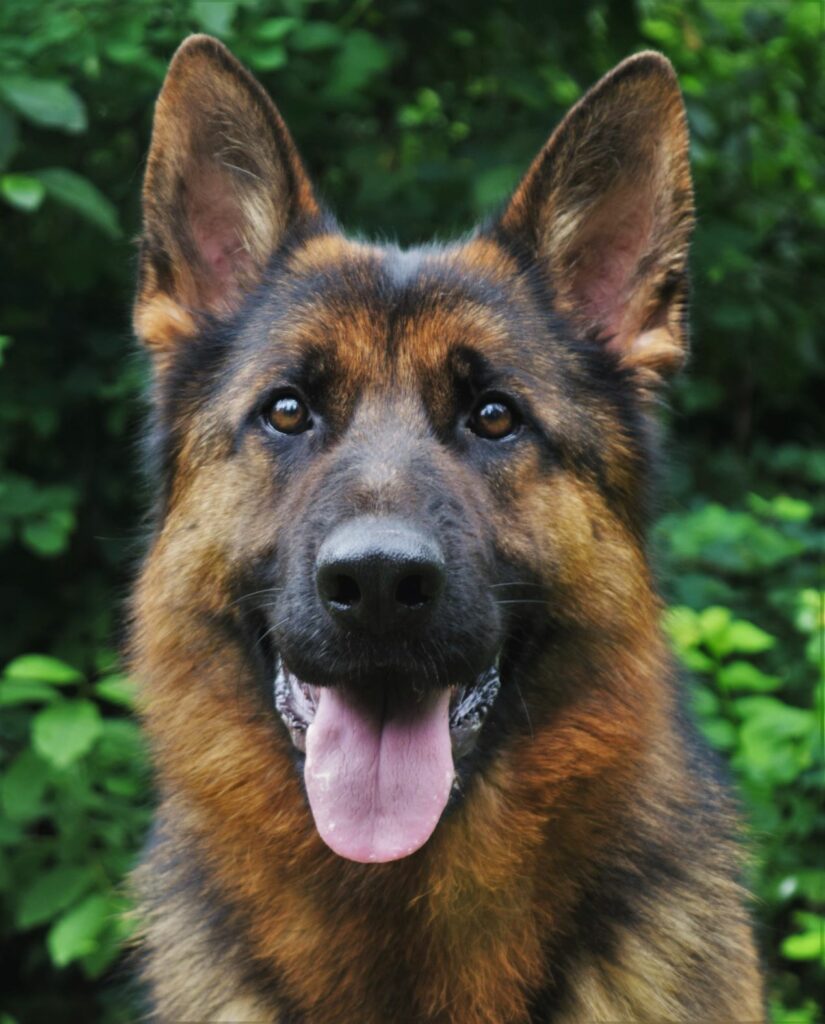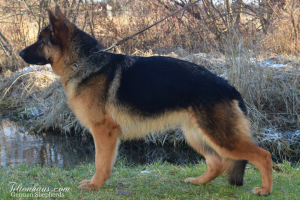 Owner: Tammey Tilton
Registered with AKC, UKC and SV/USA
Color: Black and Red
Coat Length: Stock 
DNA Test Results for Nine Genetic Diseases: The results are normal/normal, Lexi is not at risk for any of these genetic diseases. In addition, she is not a carrier for any of the mutations studied.
Sire:  VA1(NL), V4(BSZS-World Championship) Xentos von der Wilhelmswarte IPO3, Kkl, son of World Champion VA BSZS Mentos vom Osterberger-Land SchH3, Kkl, grandson of World champion VA (BSZS) VA1(LUX, ITA, BEL) Nando vom Gollerweiher SchH3,Kkl, and great-grandson of World Sieger VA1 Zamp vom Thermodos SchH3, Kkl.
Dam:  SG1 Miss Ella von Morgen Haus IPO1, daughter of "VA3 (CAN) Griff vom TeMar (WUSV 2012) SchH3, IPO3, FH, KKl1" (Griff received a special reward for his protection performance at the 2011 NASS), granddaughter of World champion VA3 Dux De Cuatro Flores SchH3, FH1 and USA UNIV. SIEGERIN V Ule v TeMar SchH3, FH1.
Lexi is a beautiful and powerful female with very good structure and pigment. She was conceived in Germany and born in our bedroom, so she's been showered with love from the beginning. My Lexi is full of energy and ready to work or play at any given time. And boy, is she absolutely crazy about any body of water!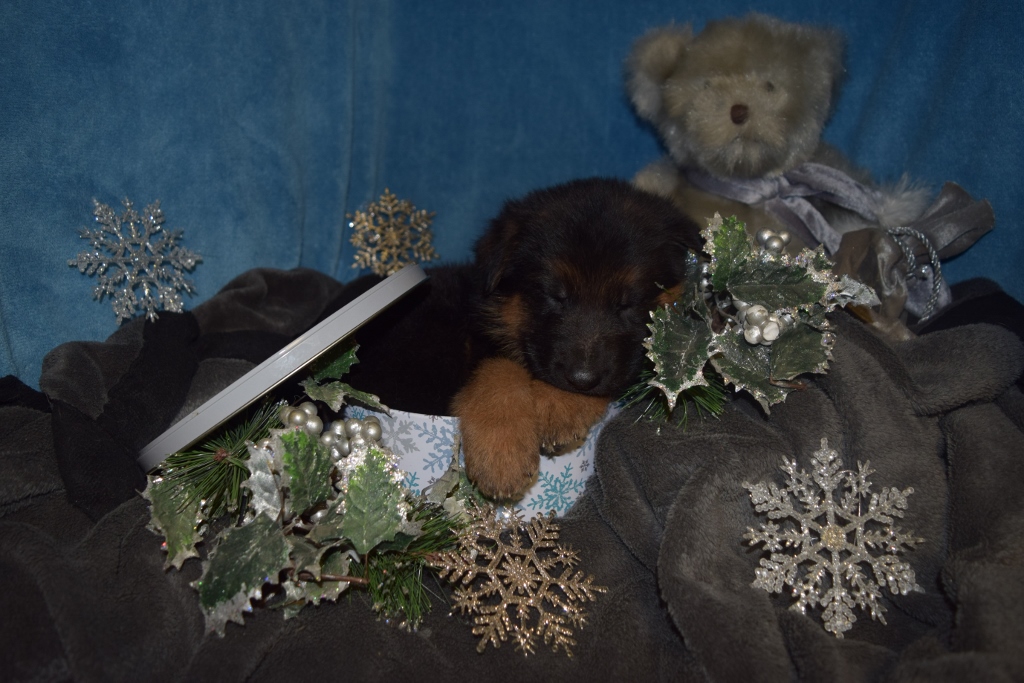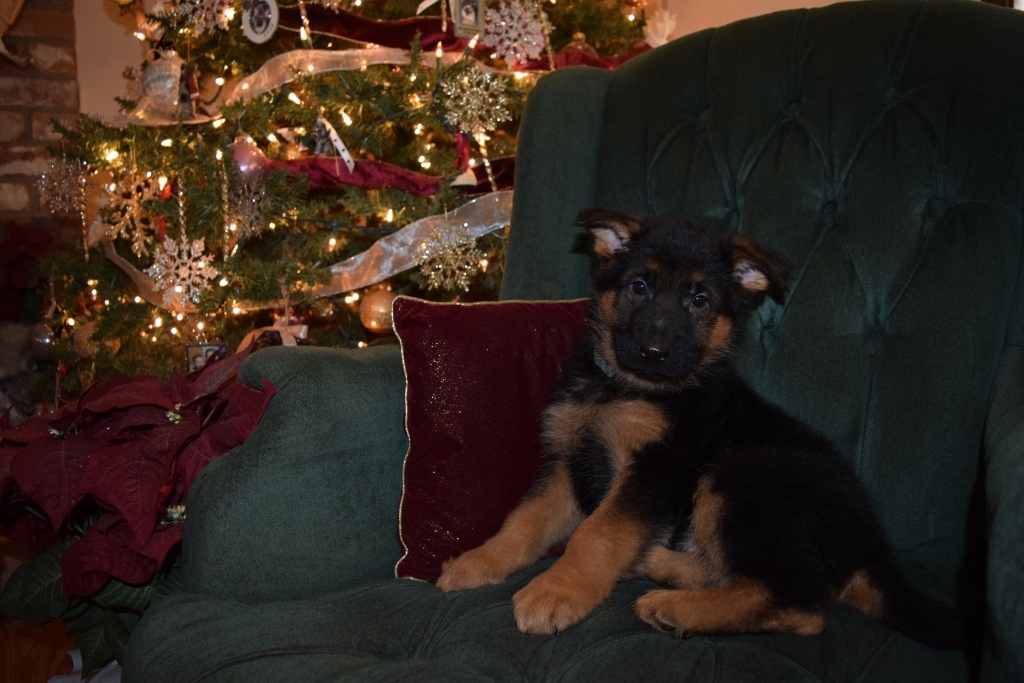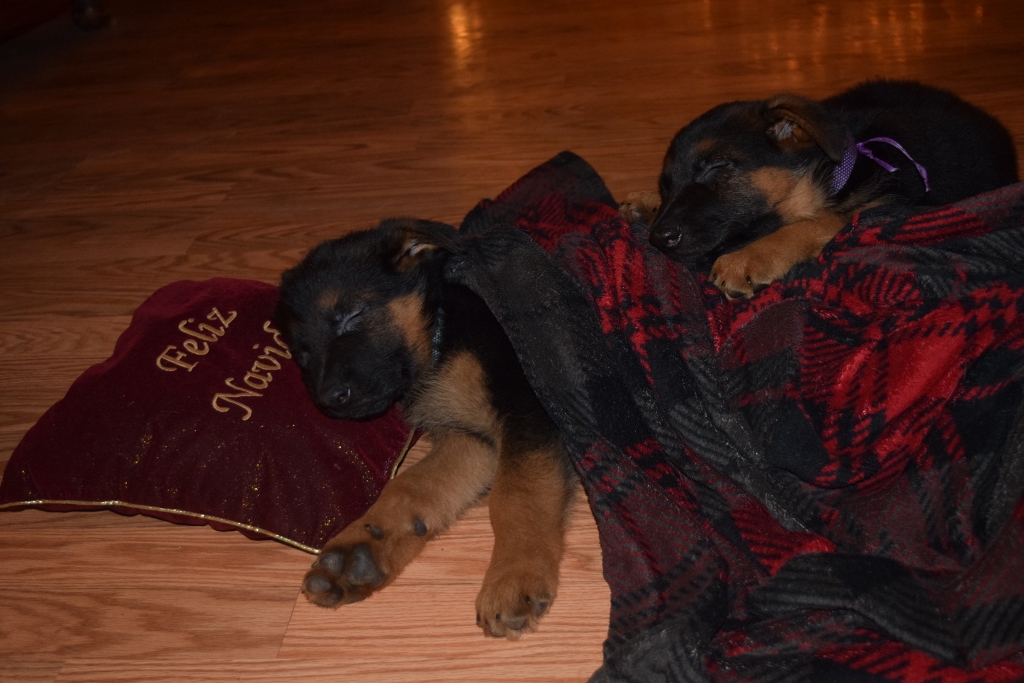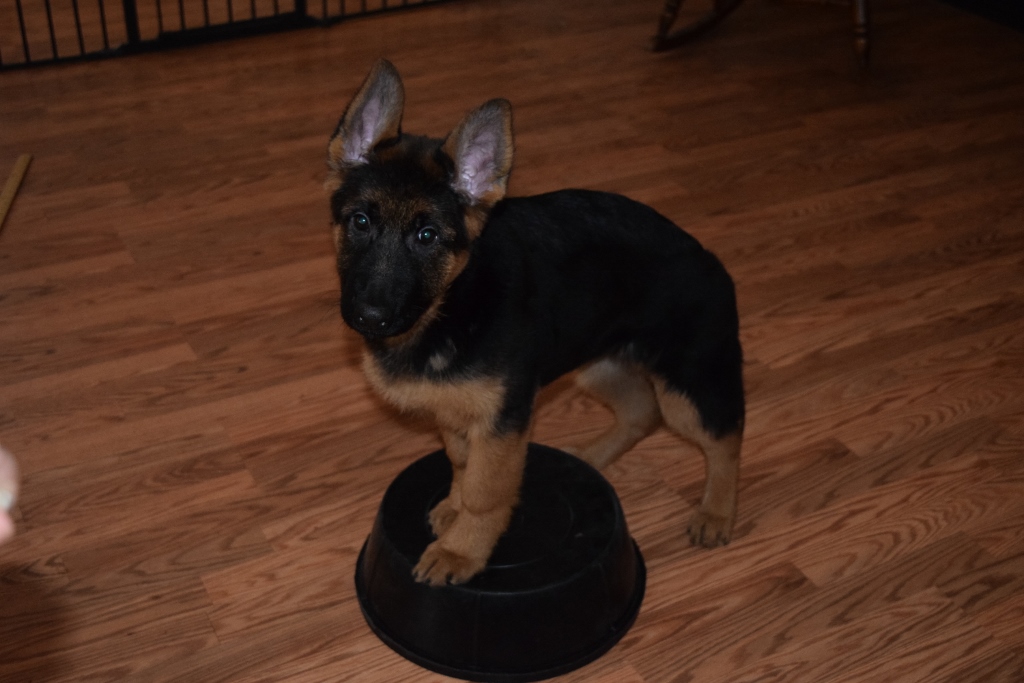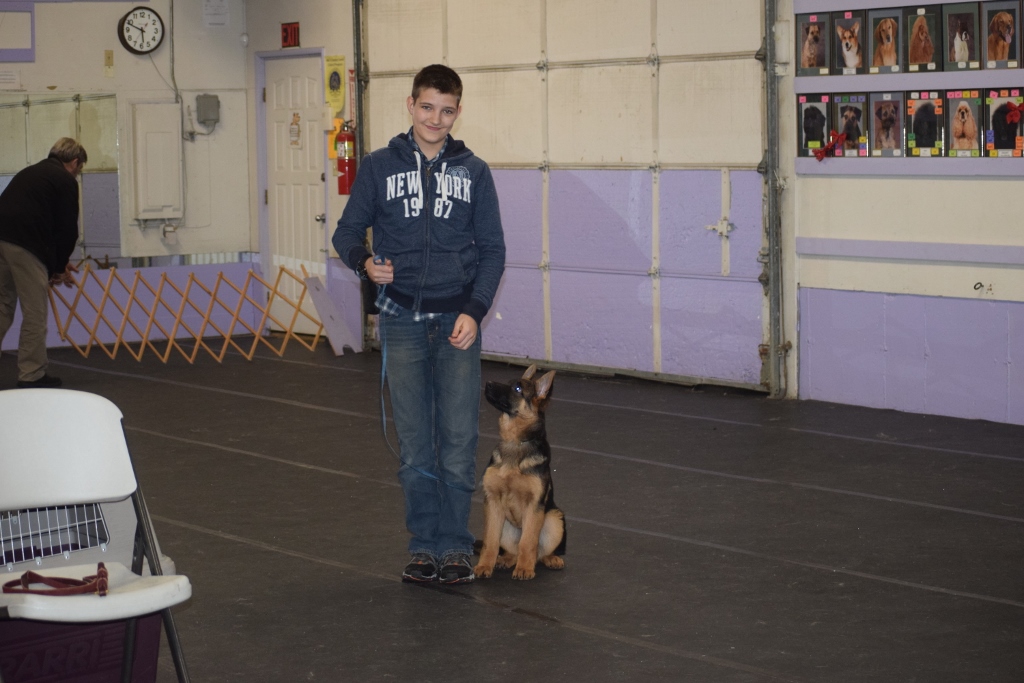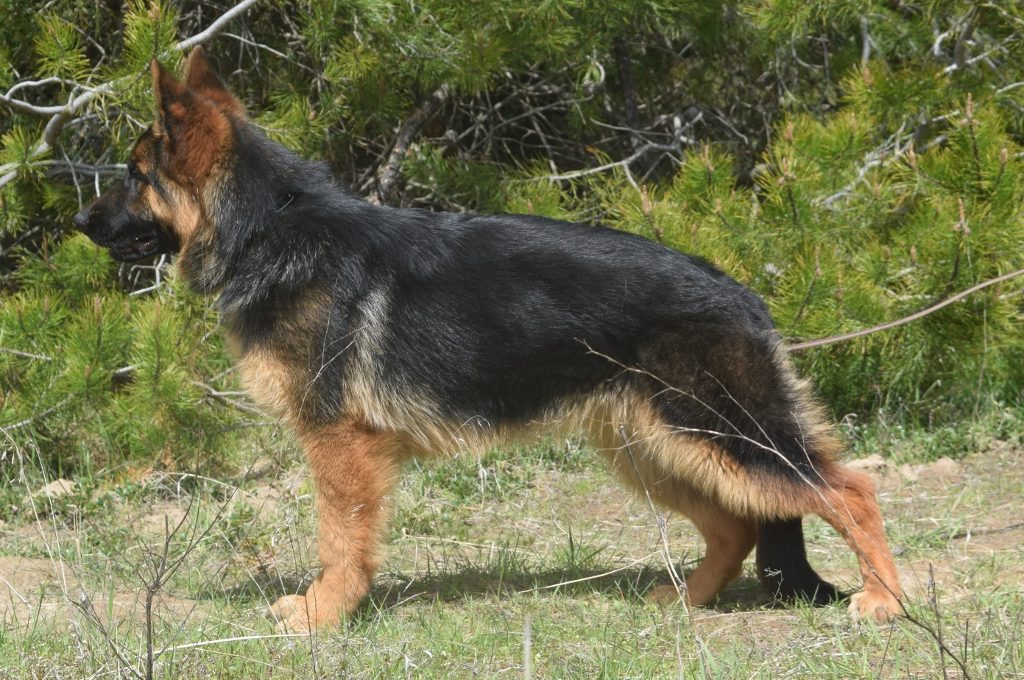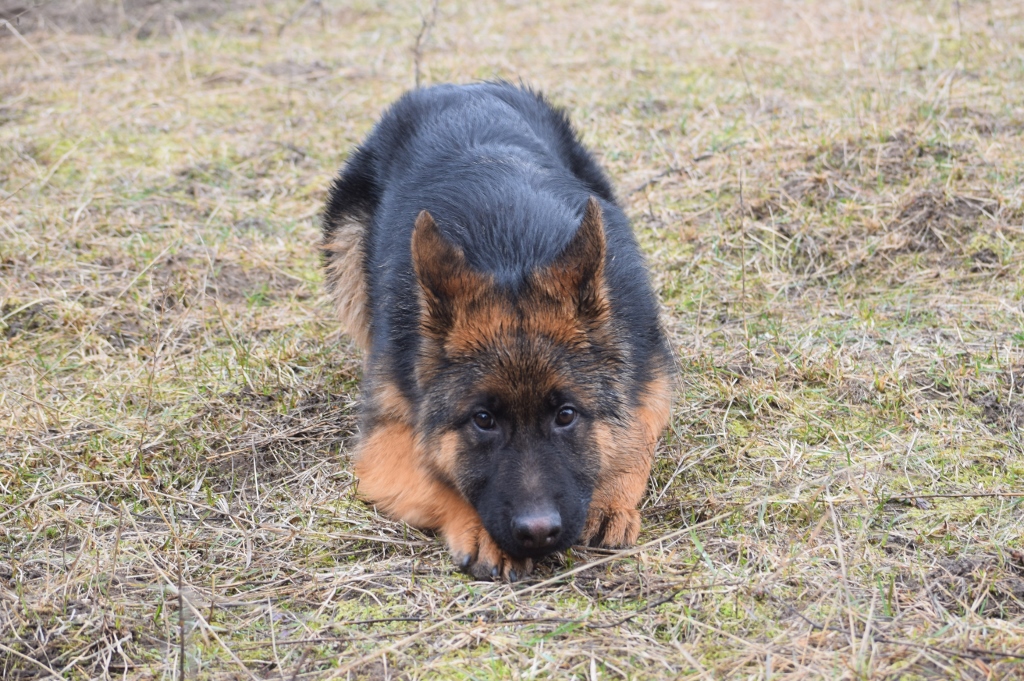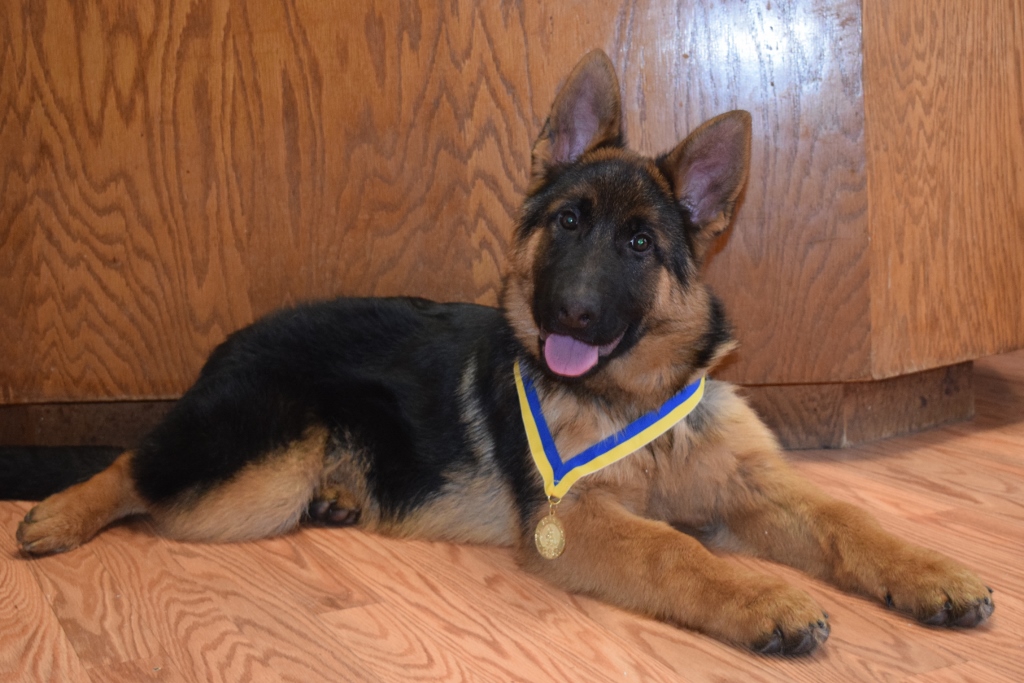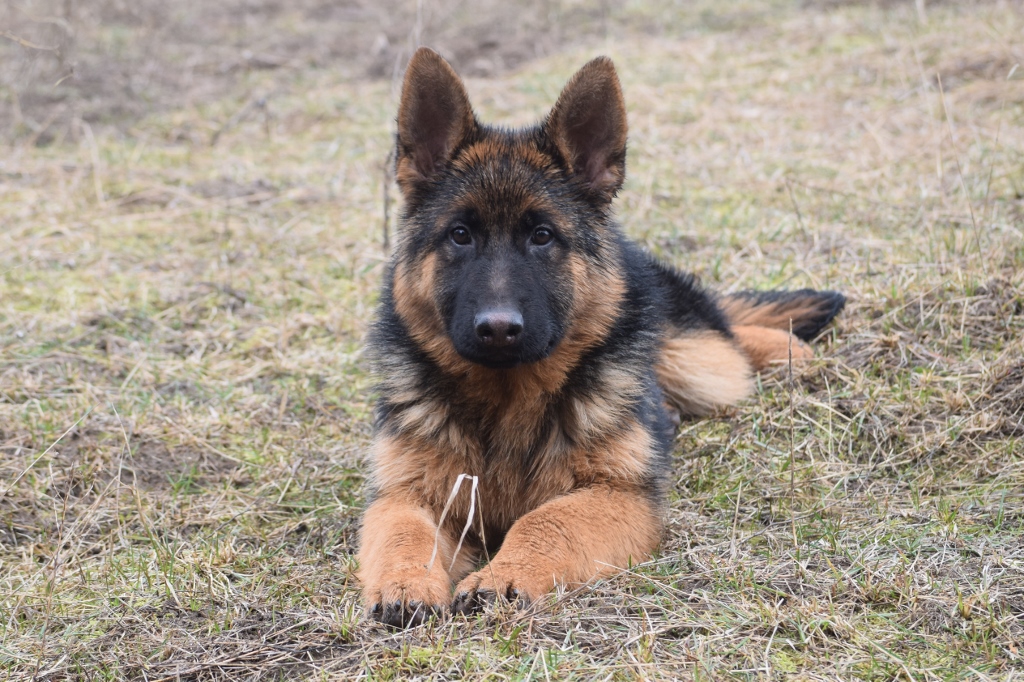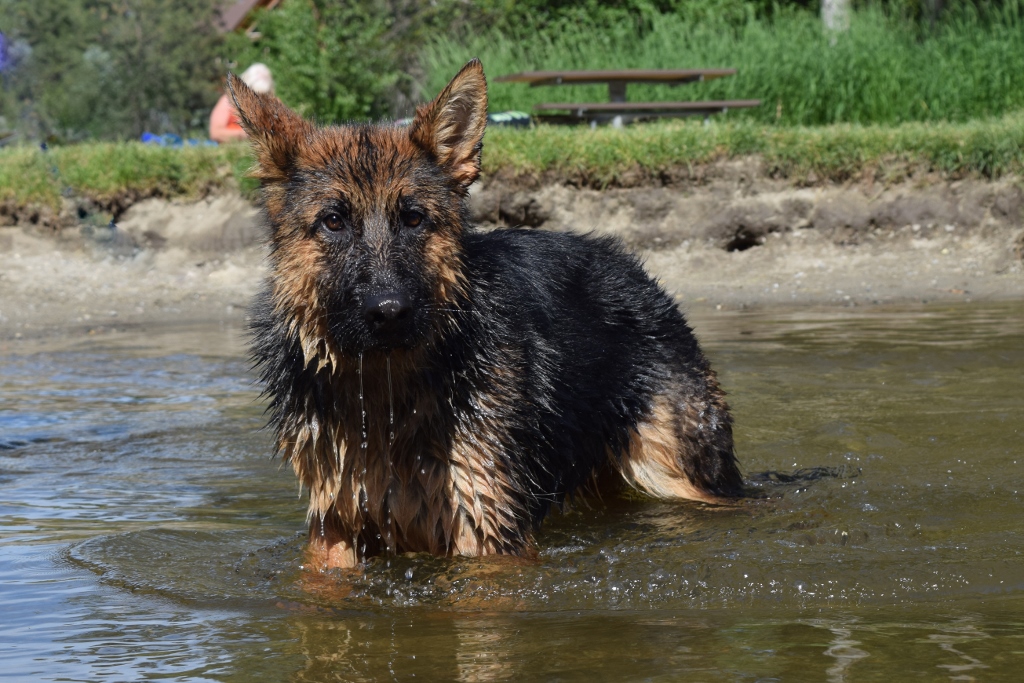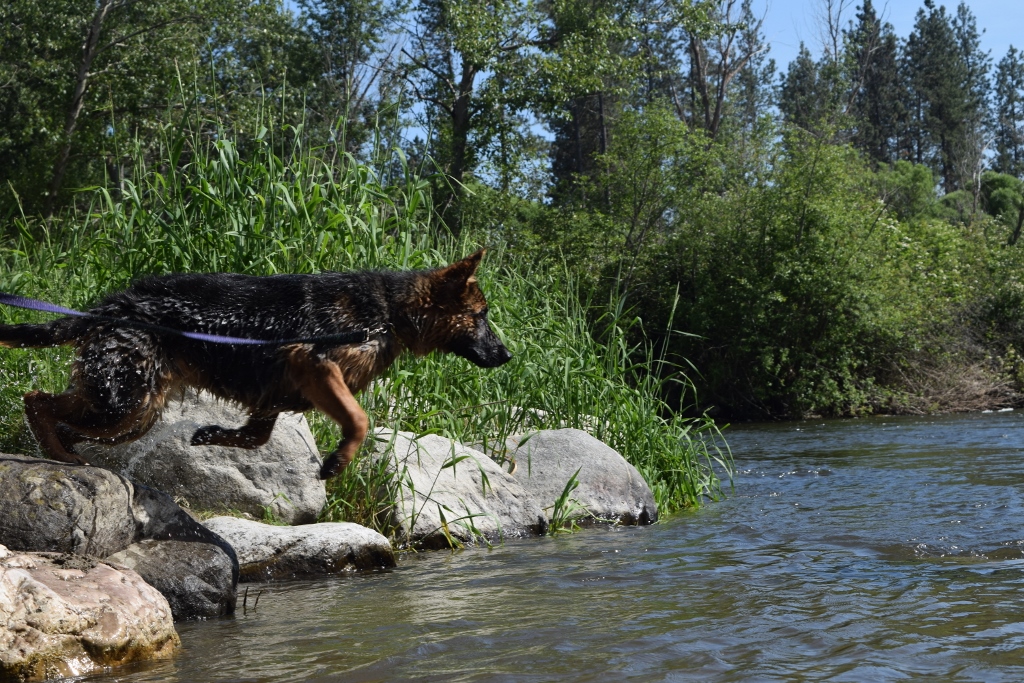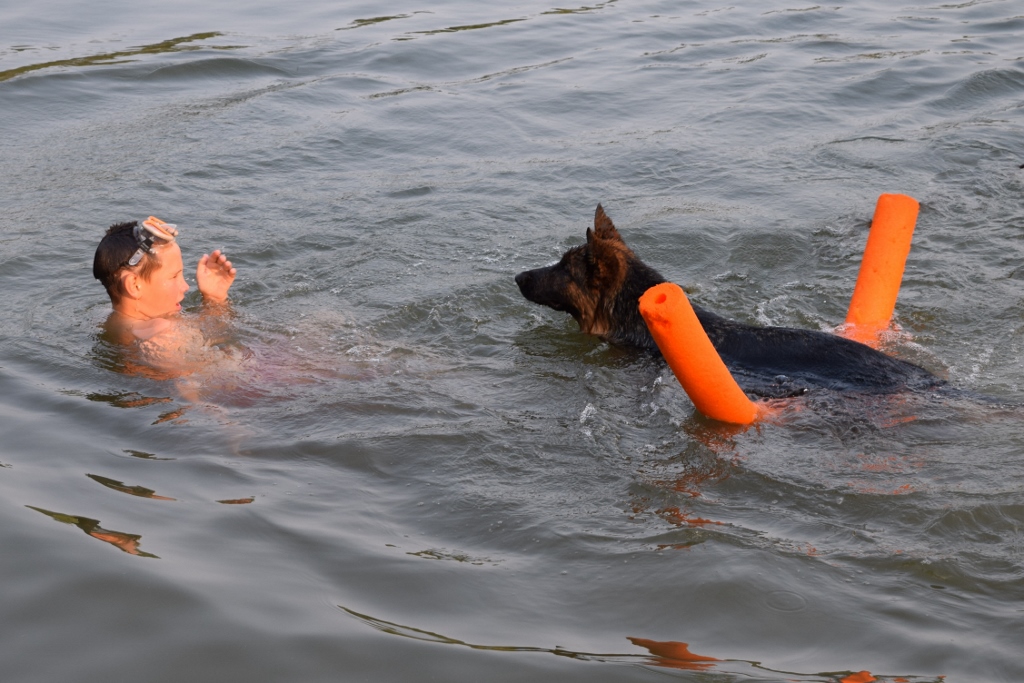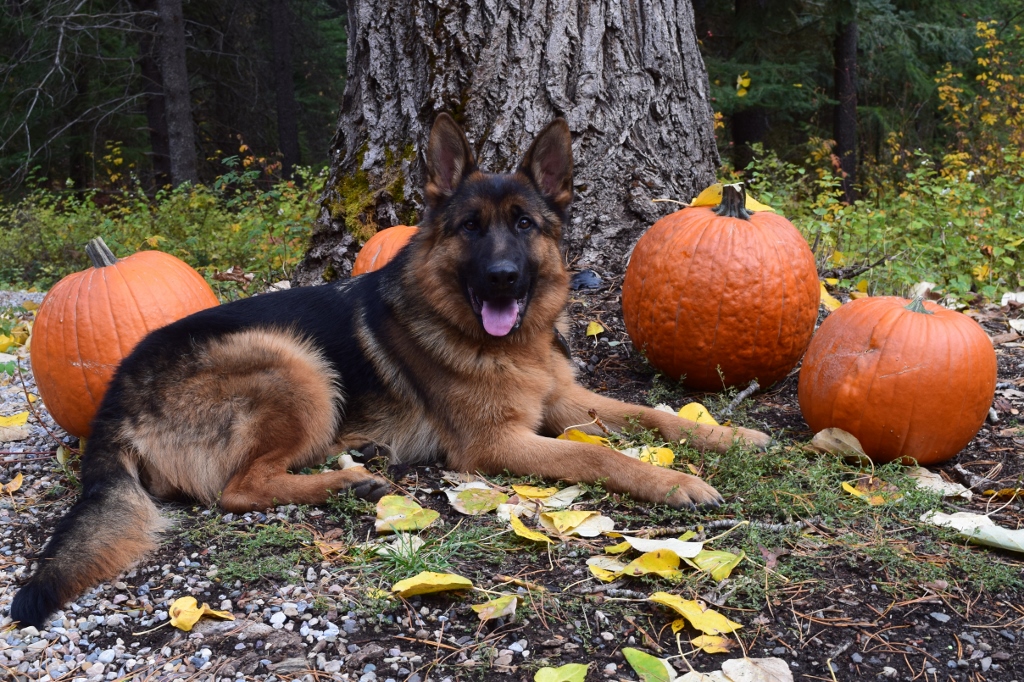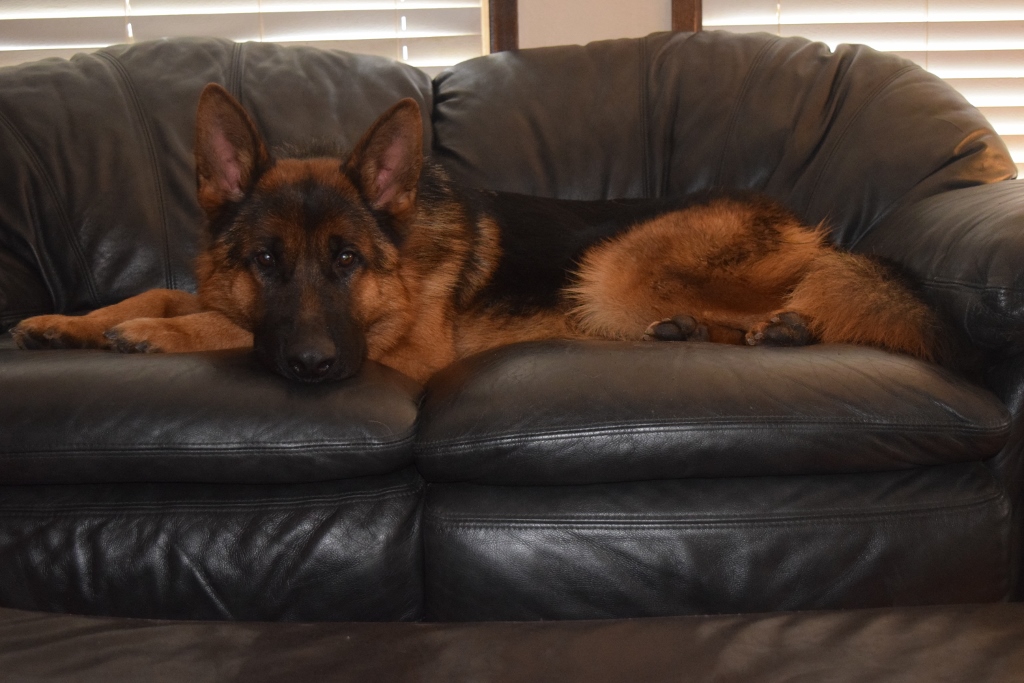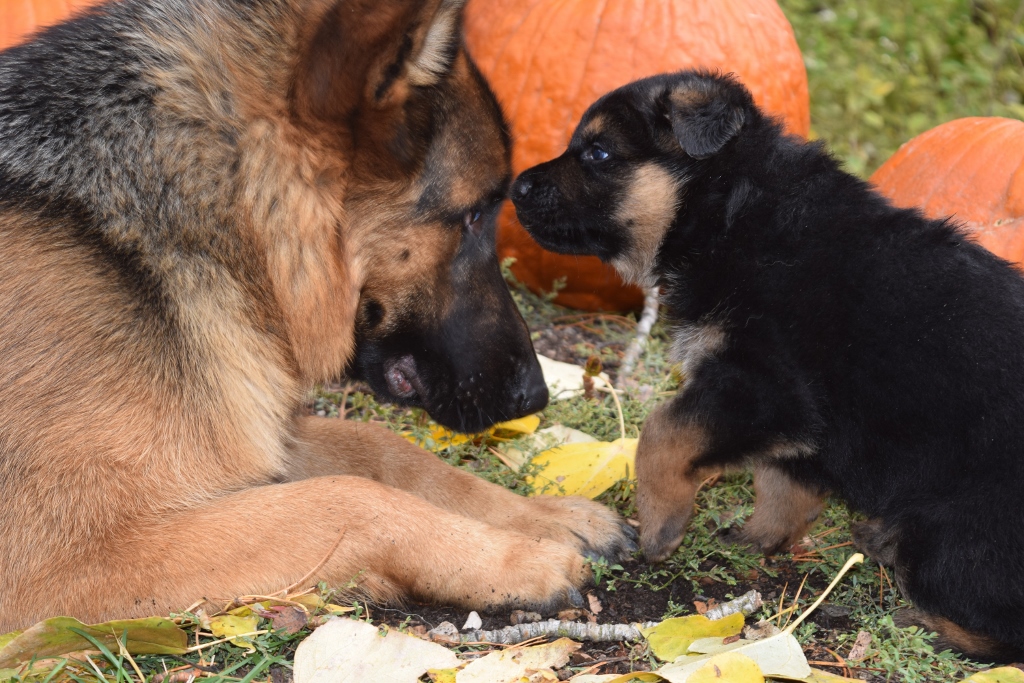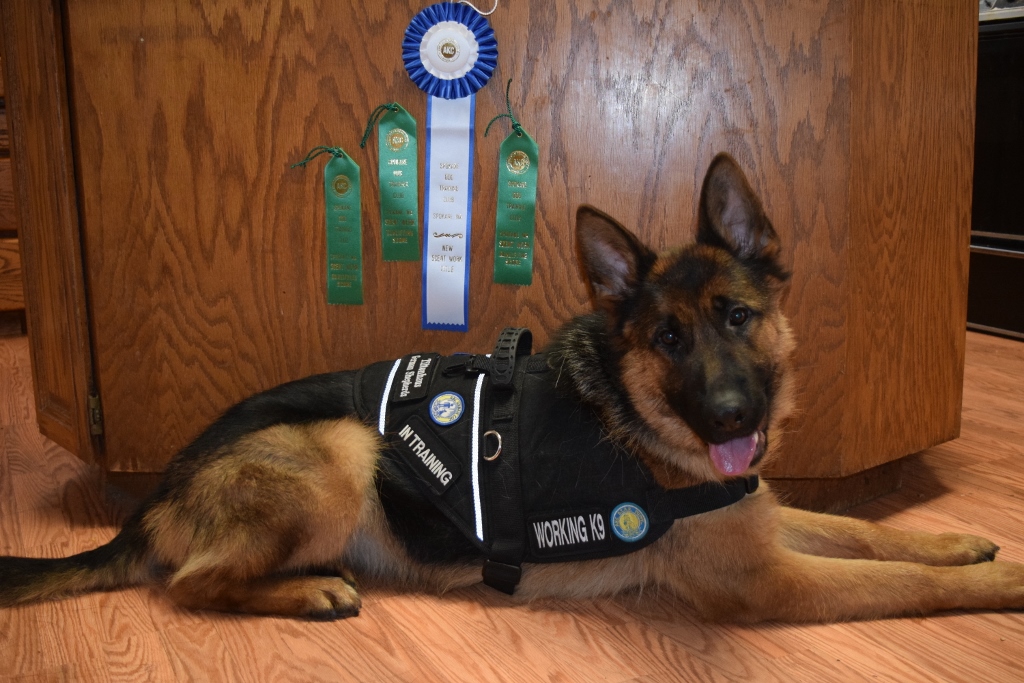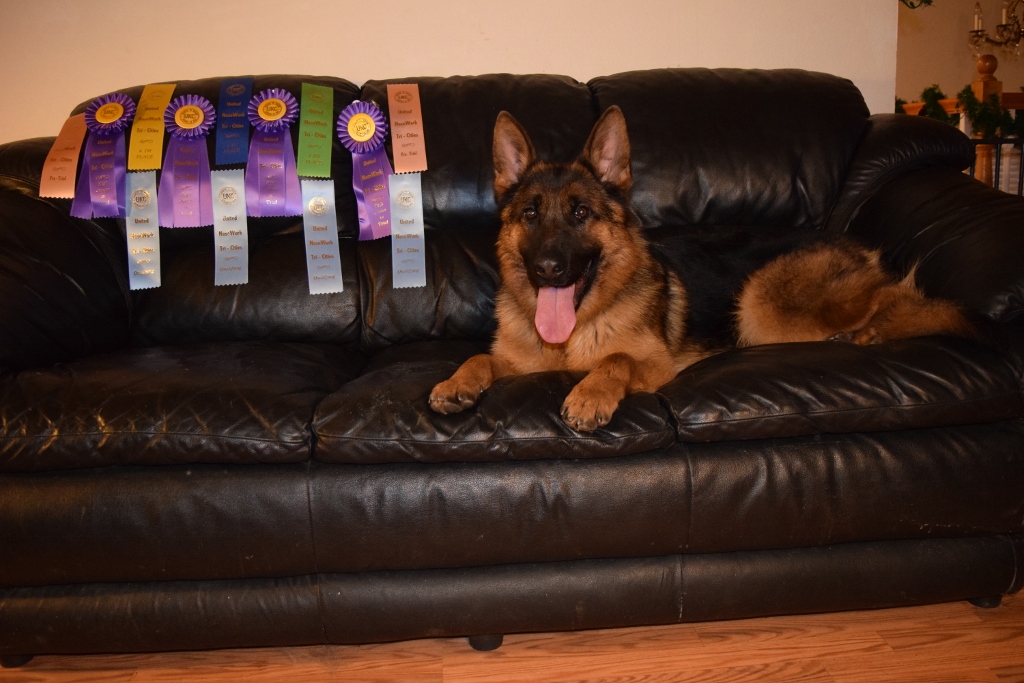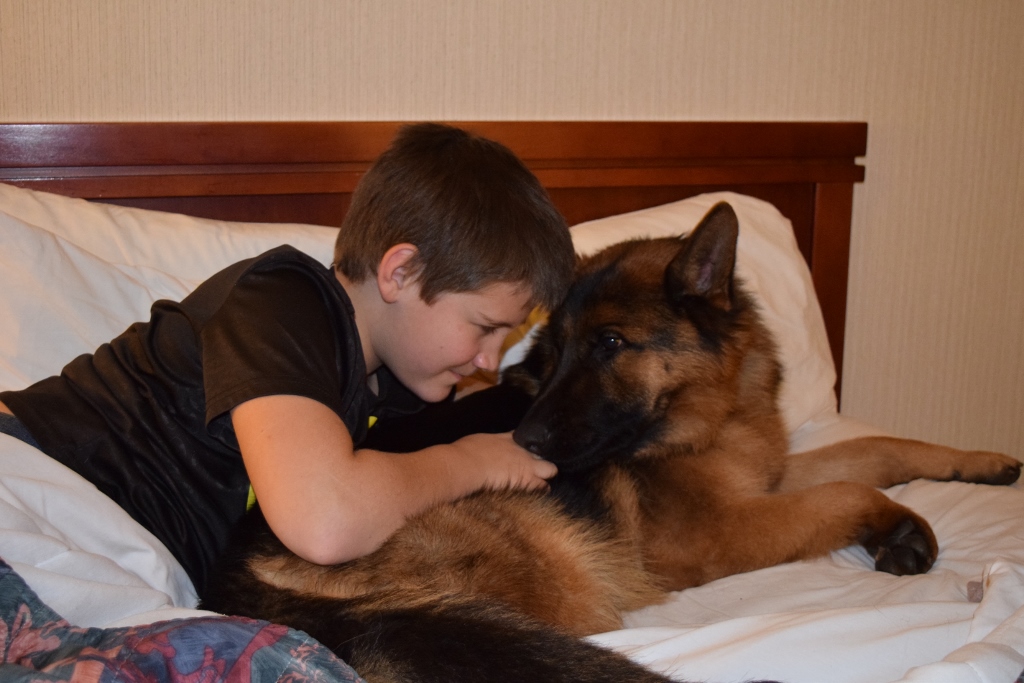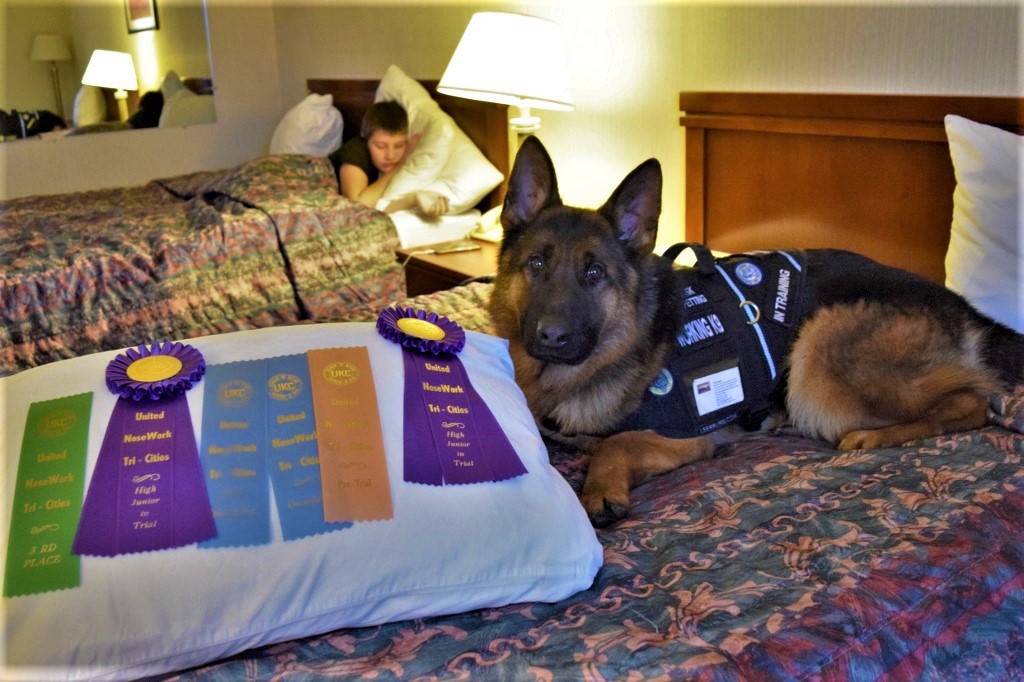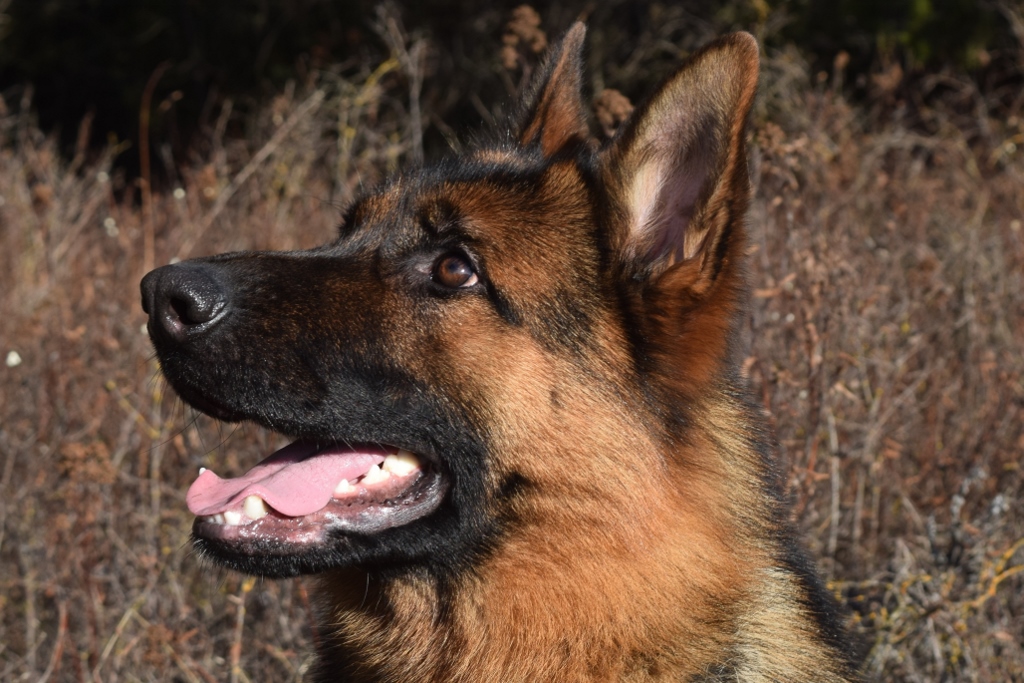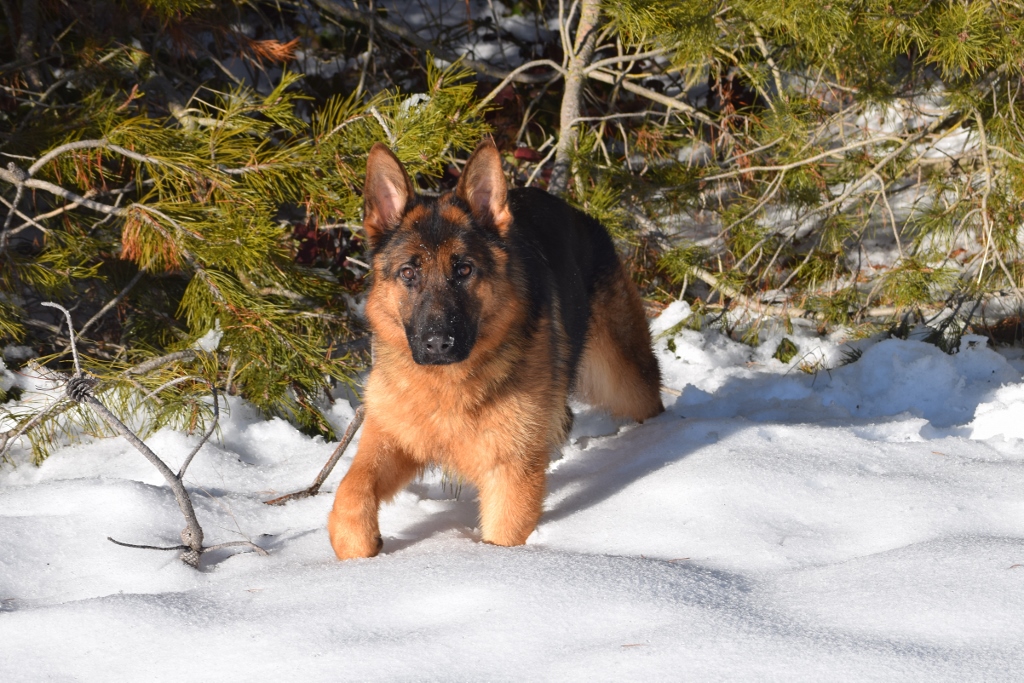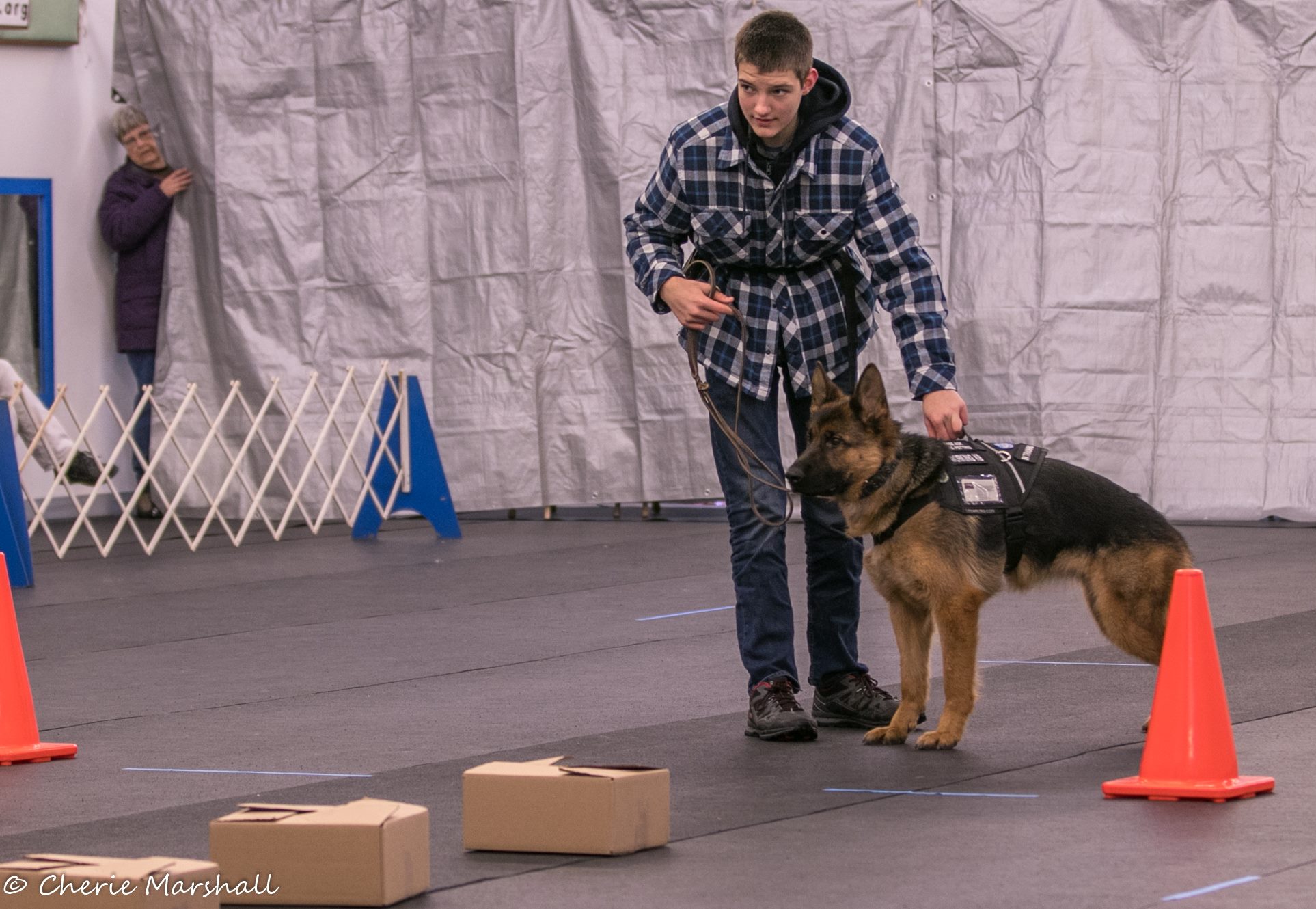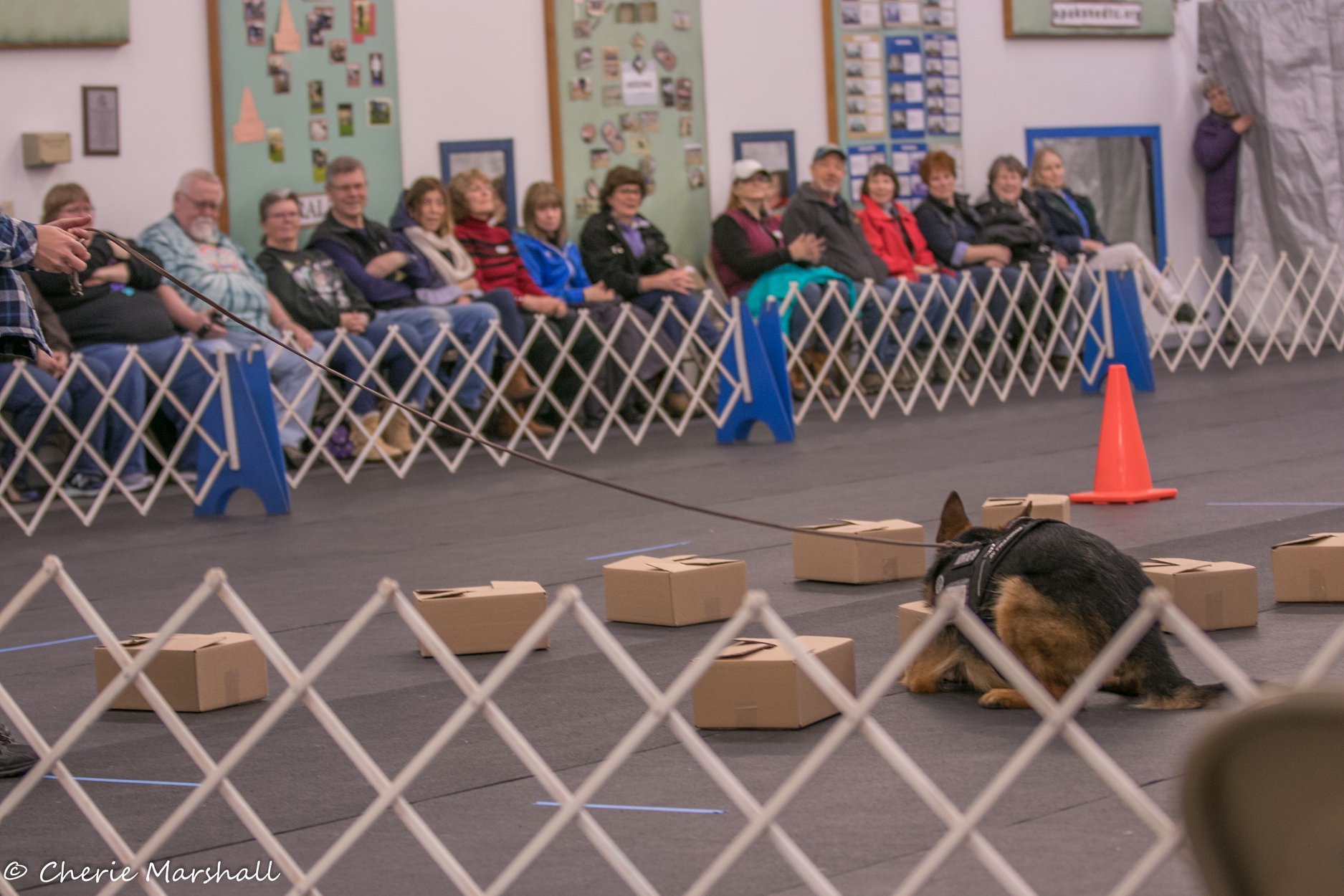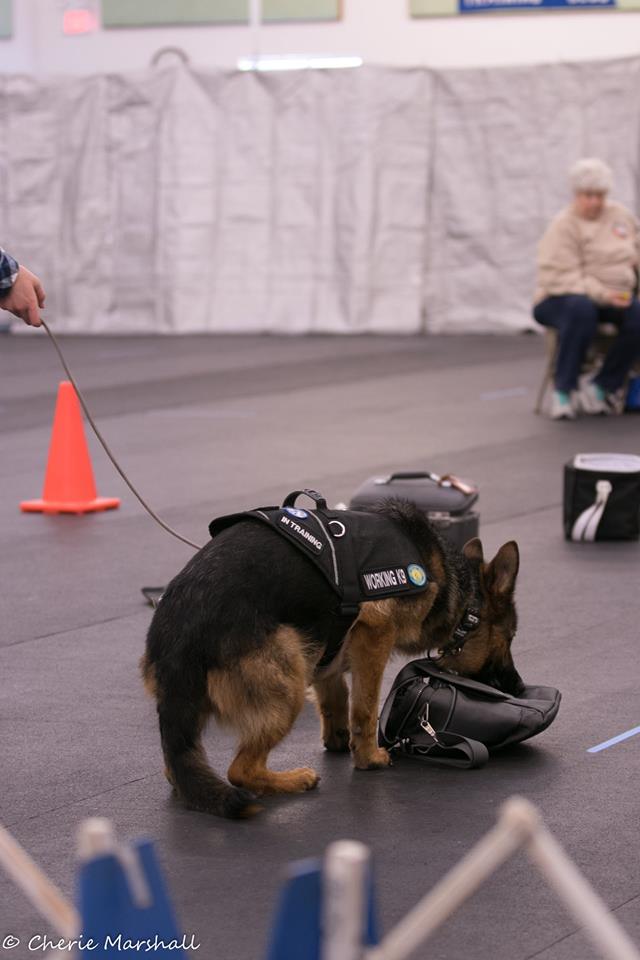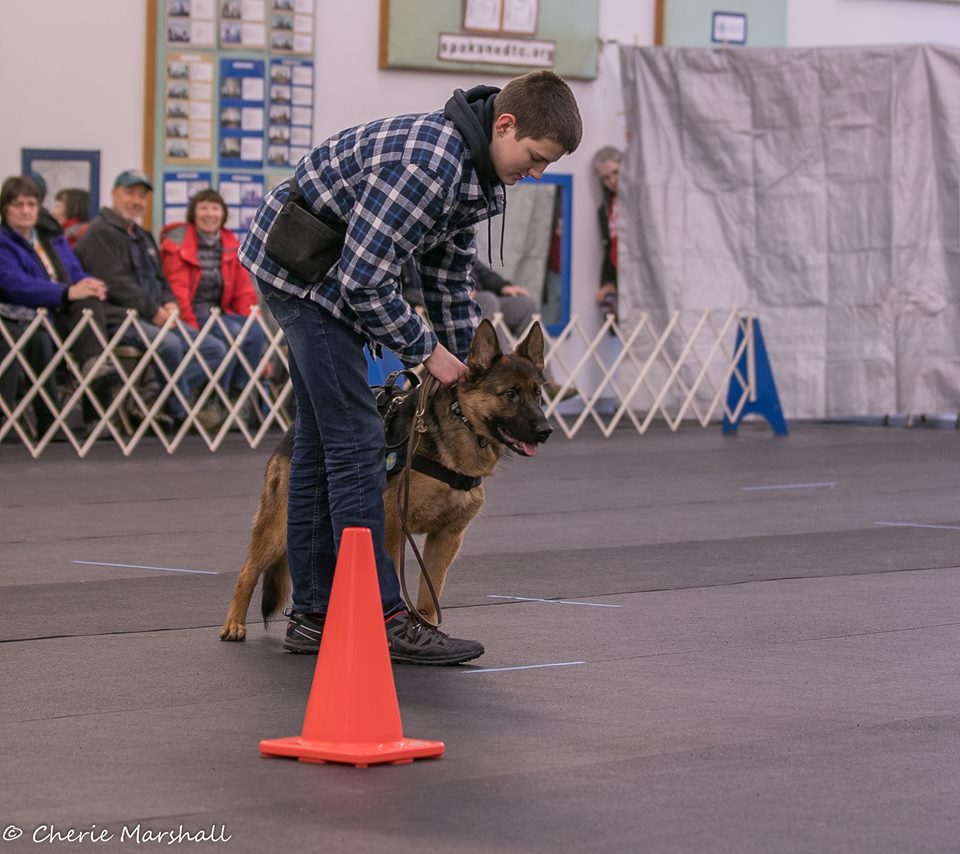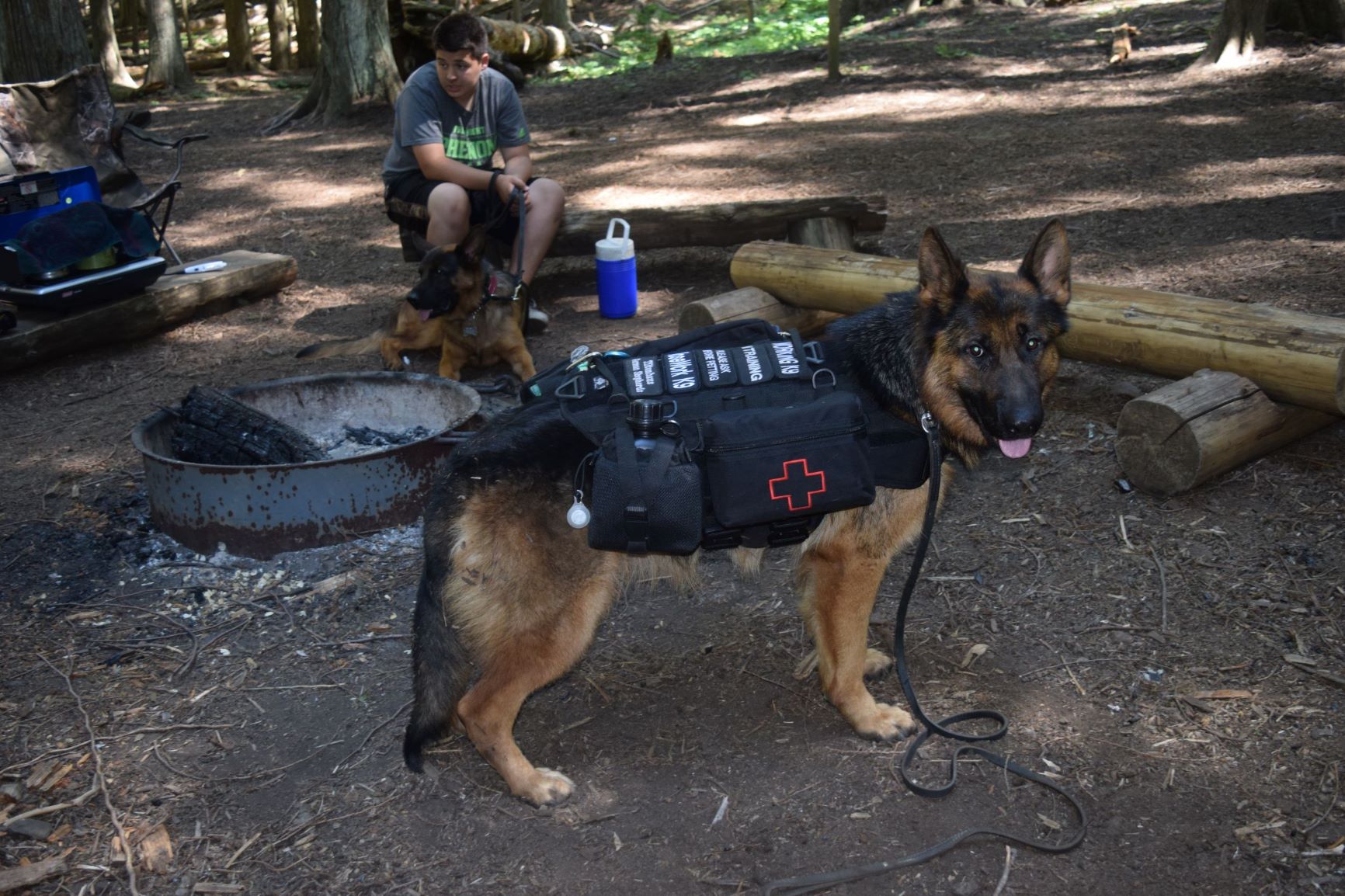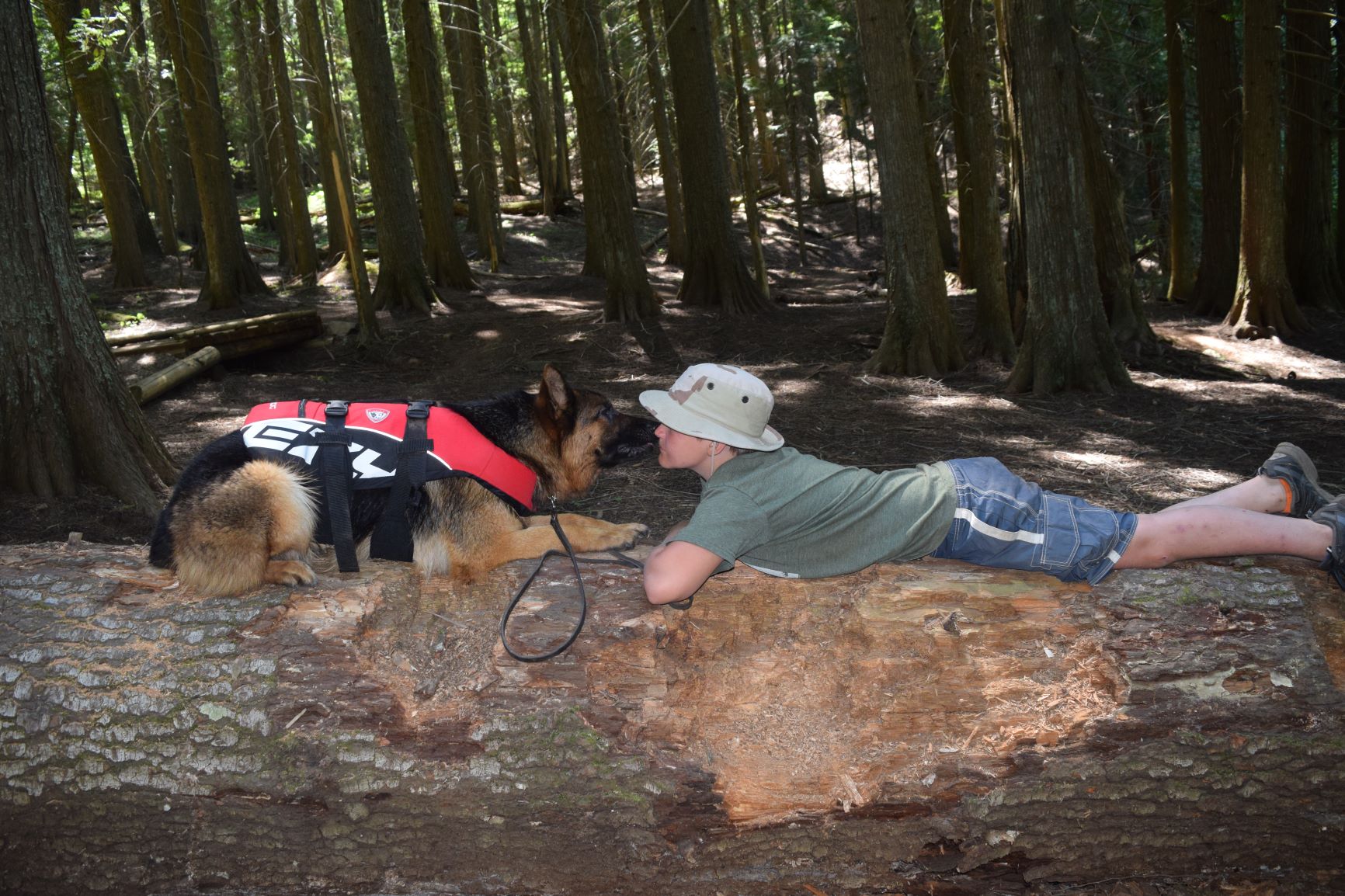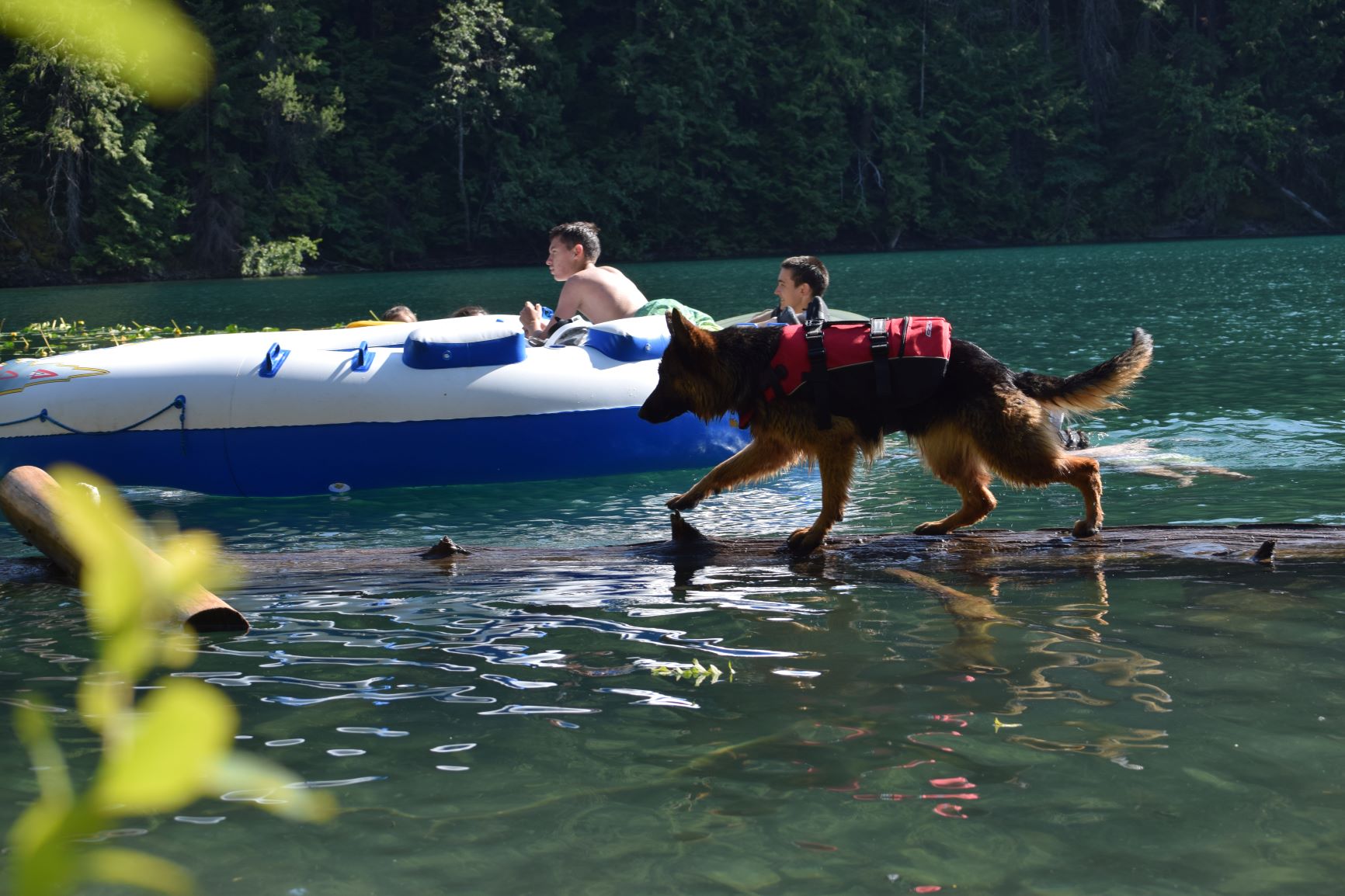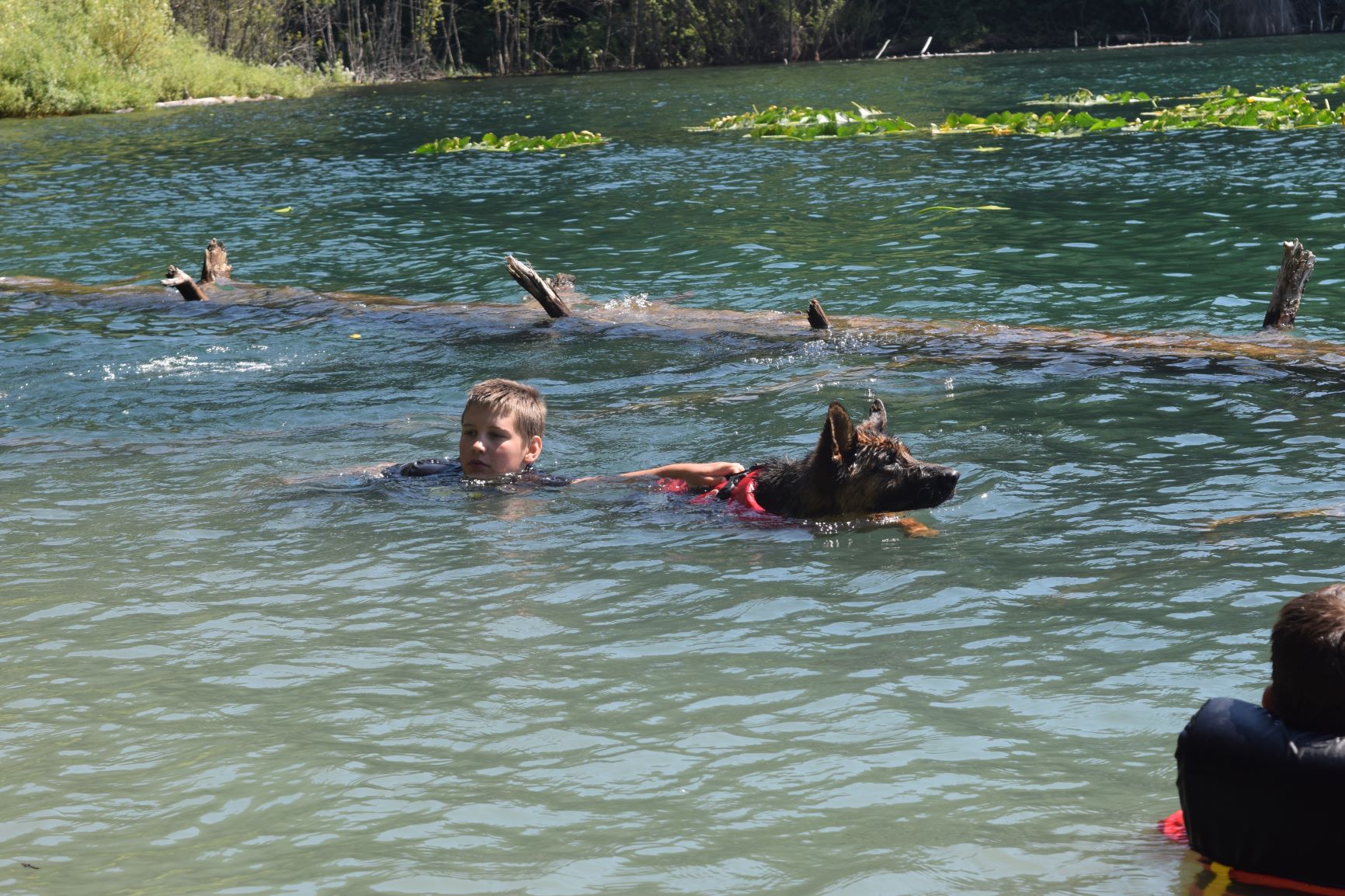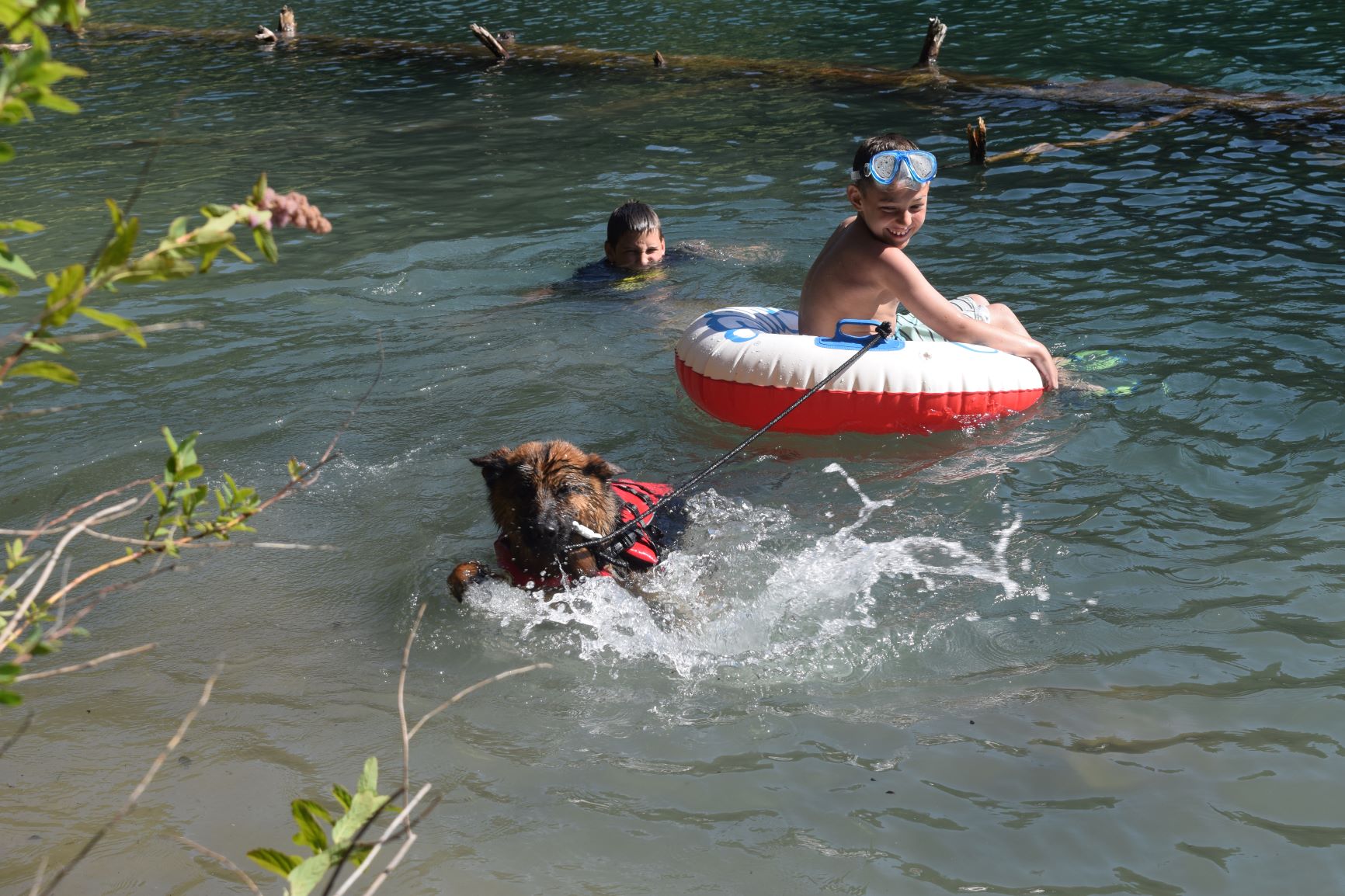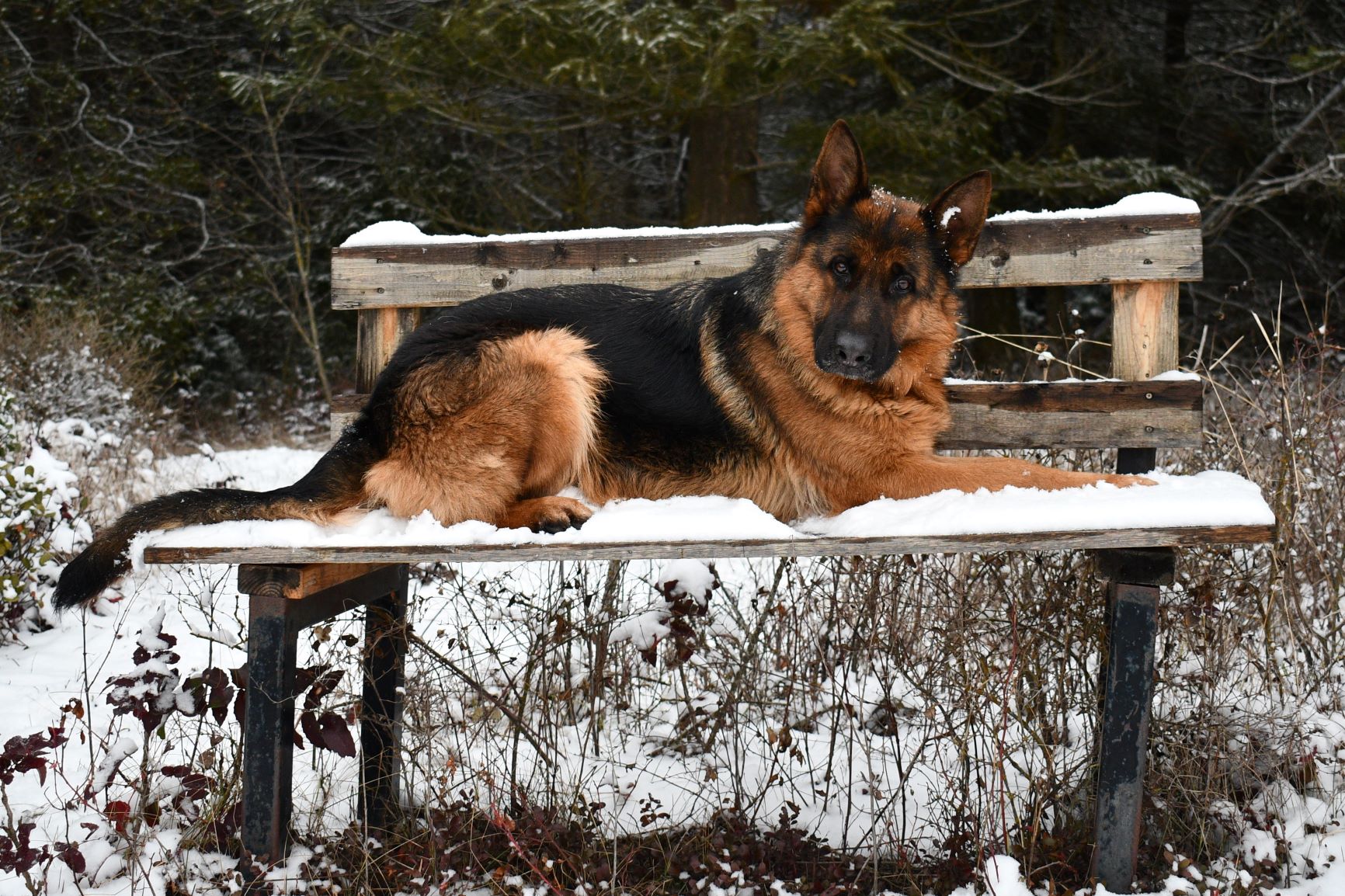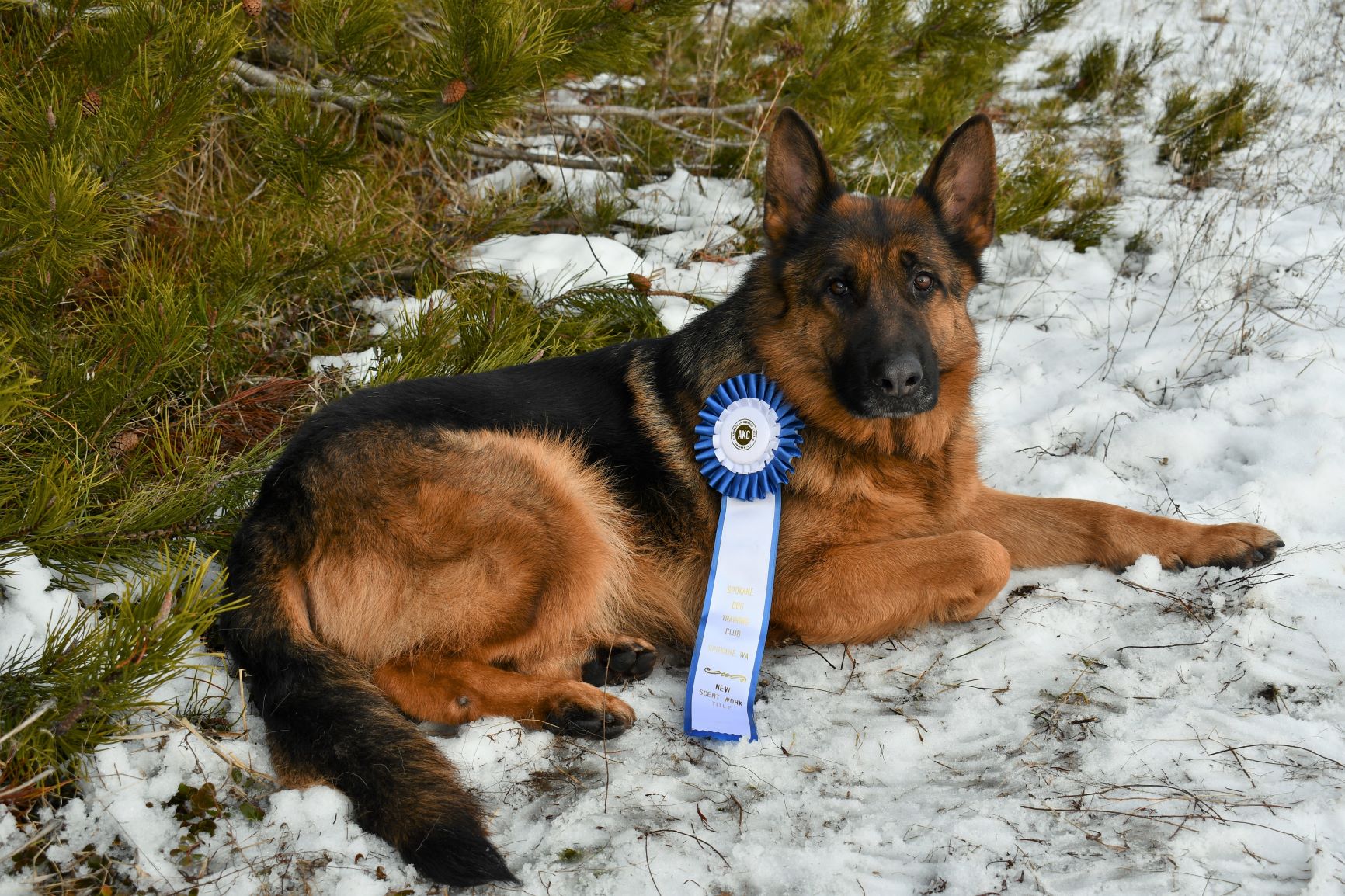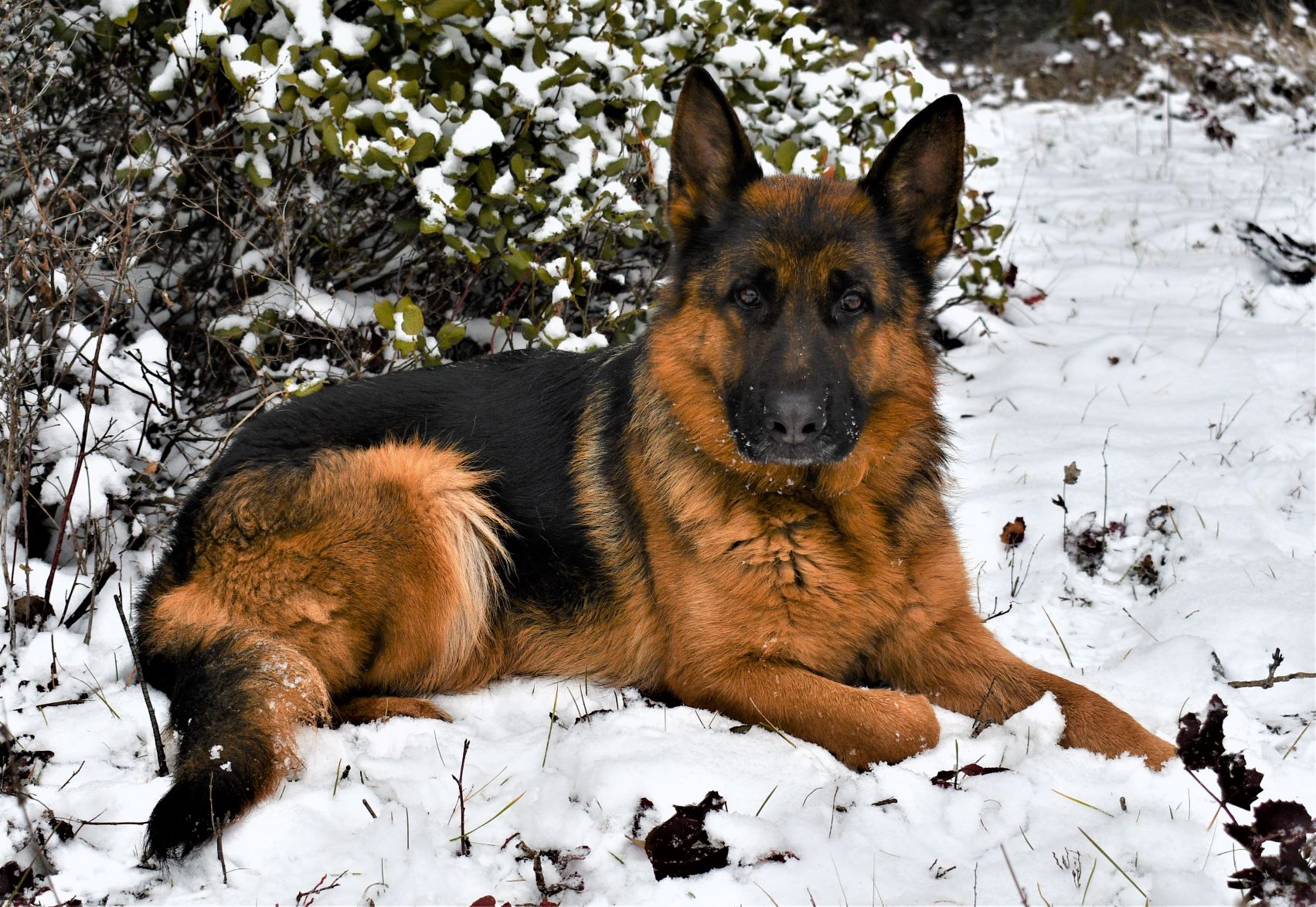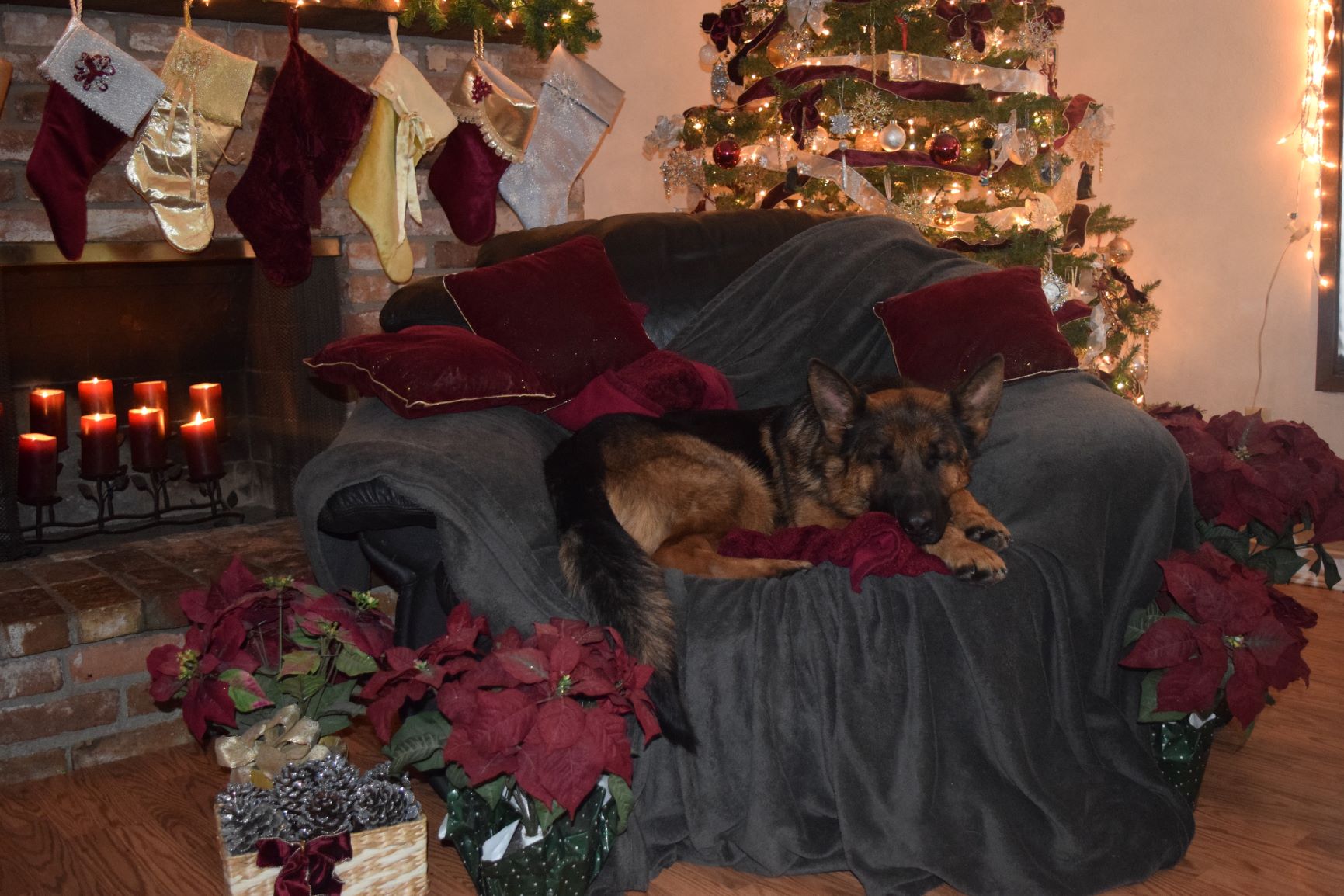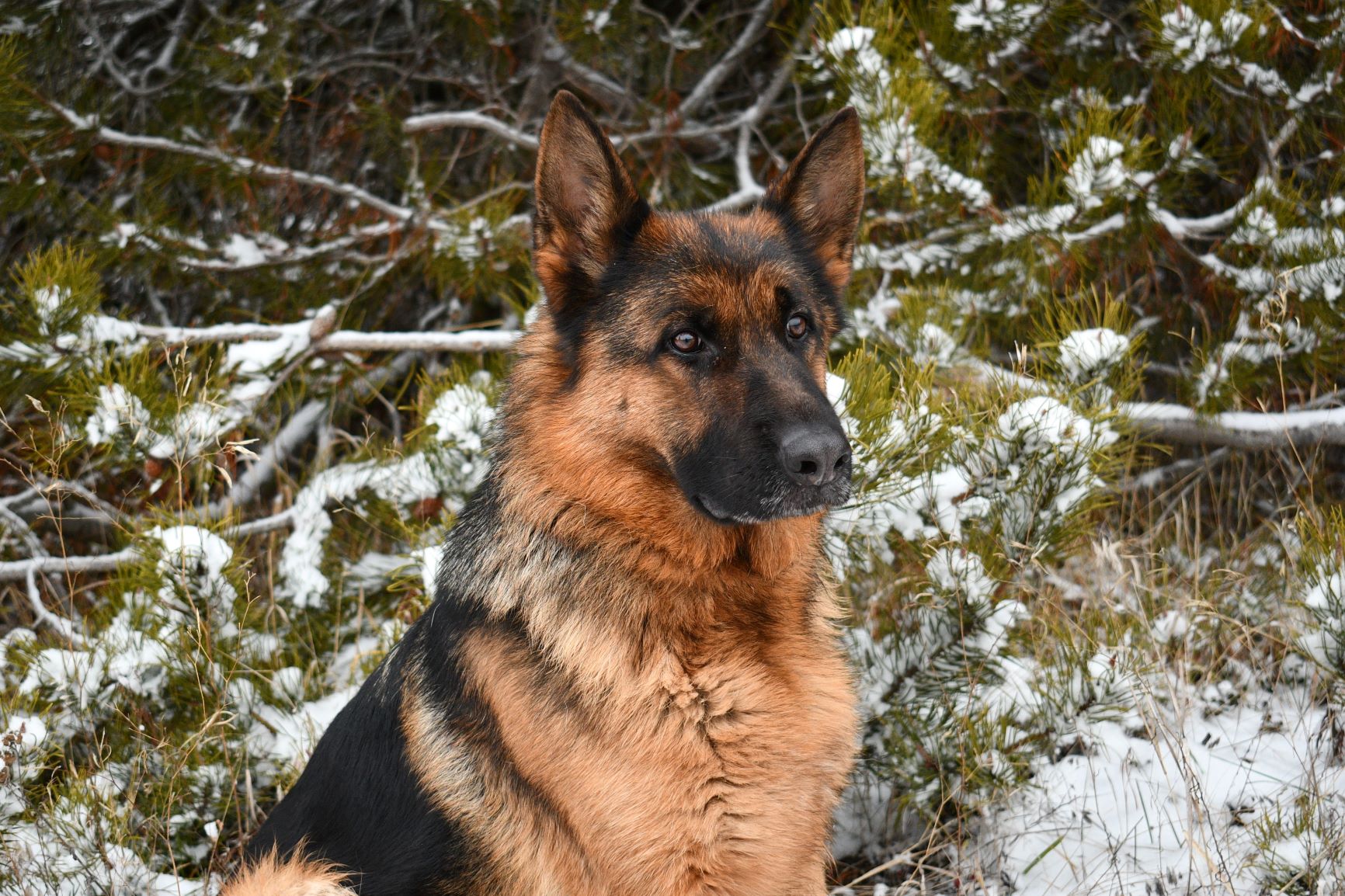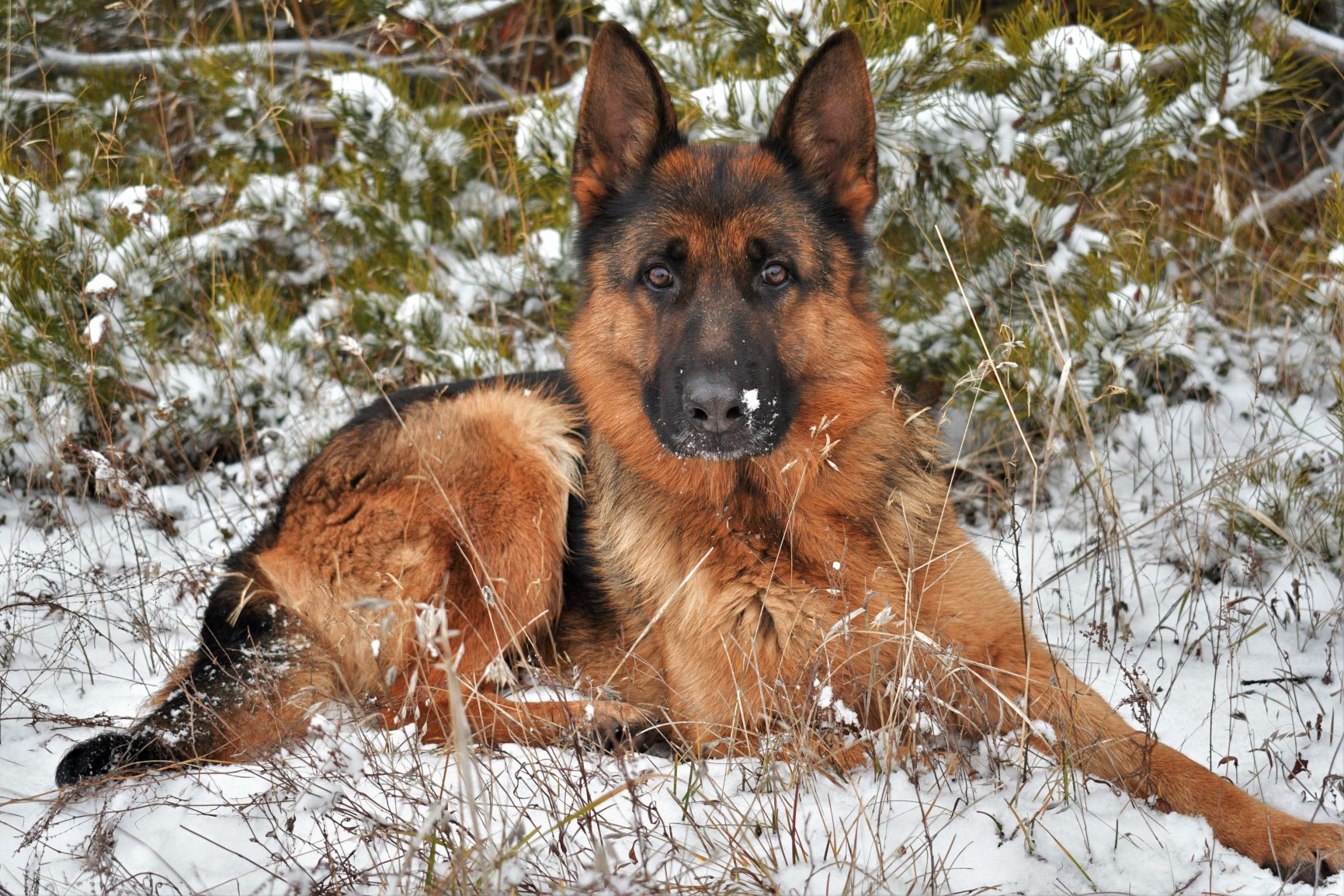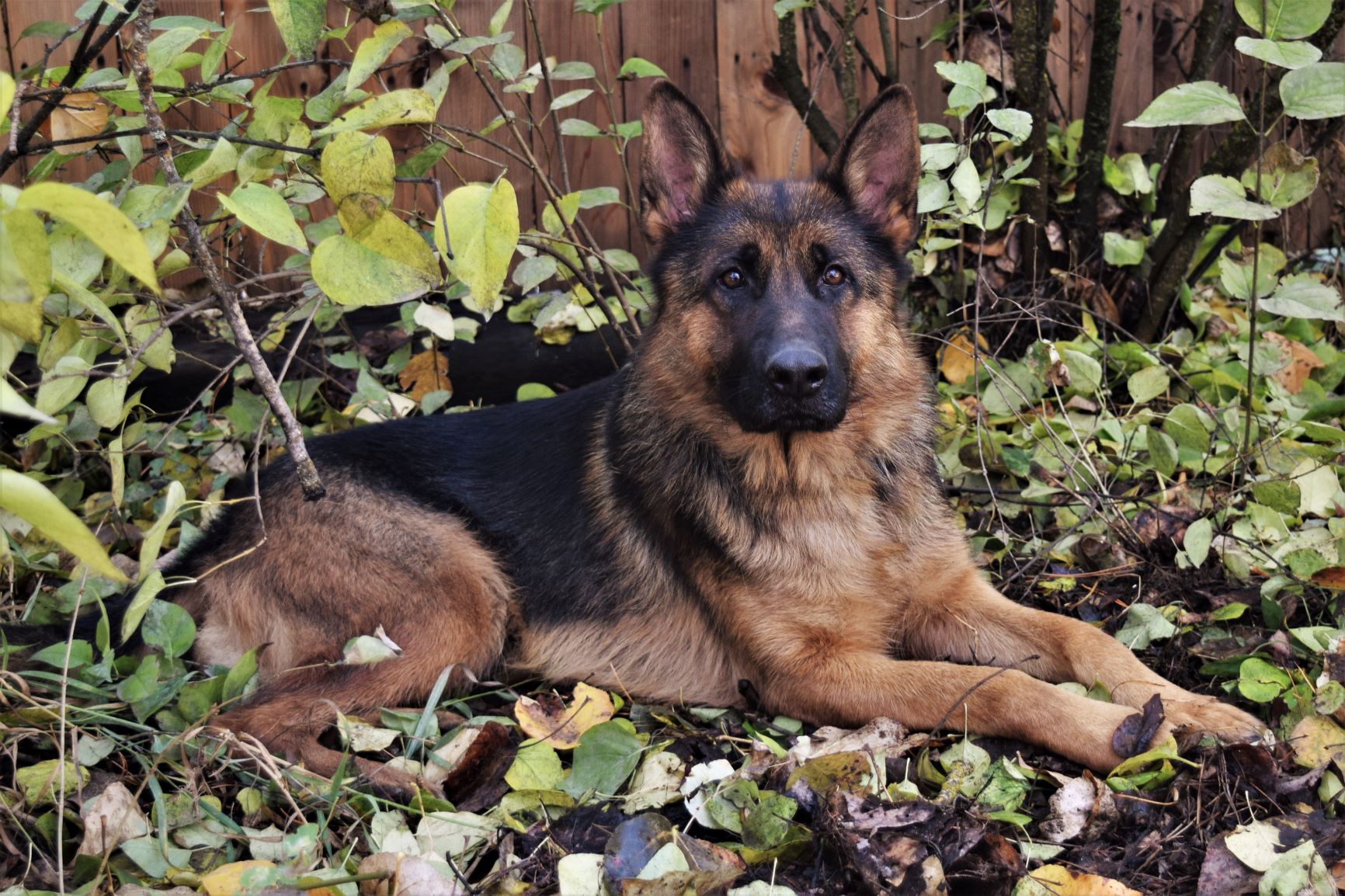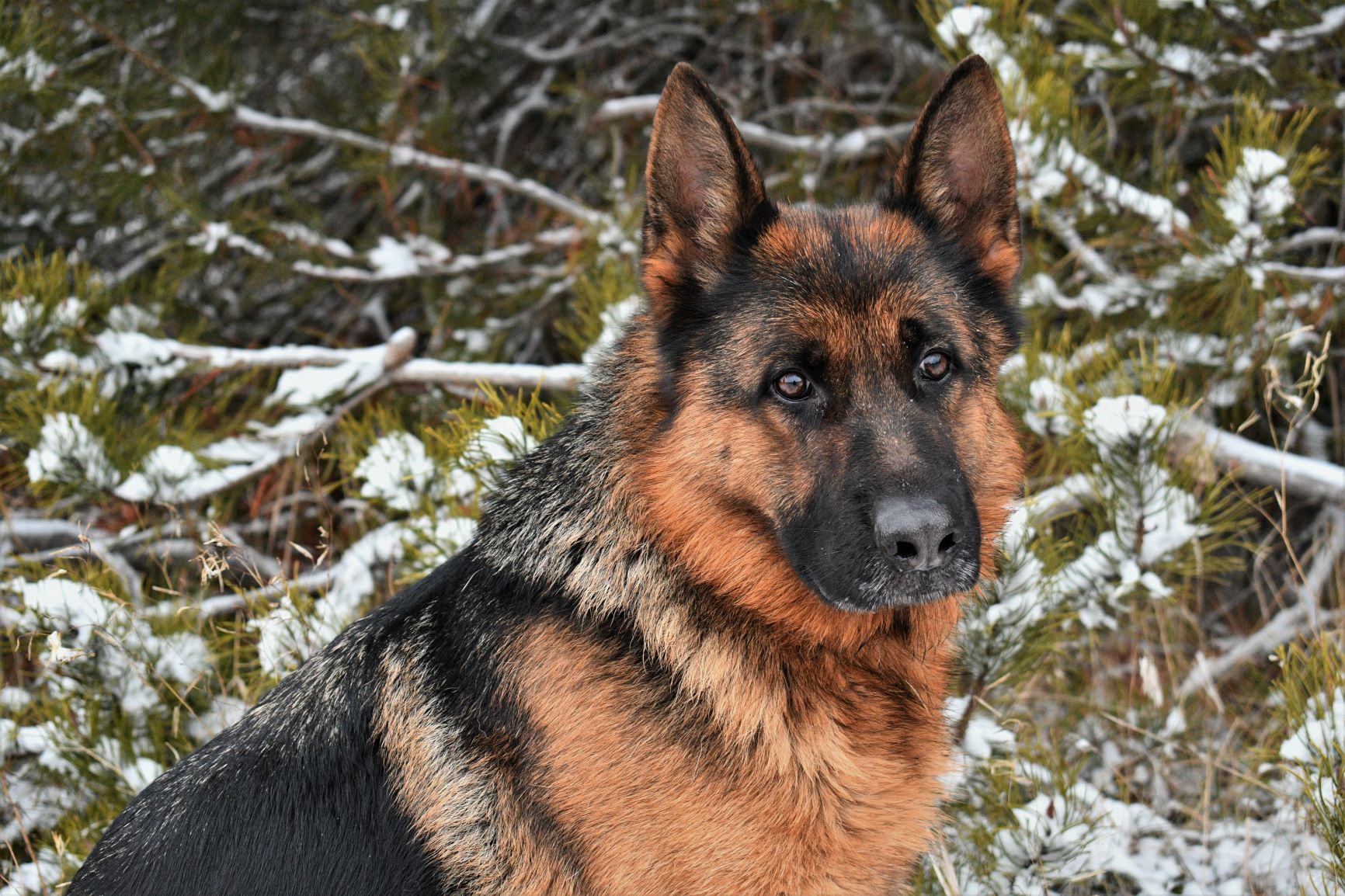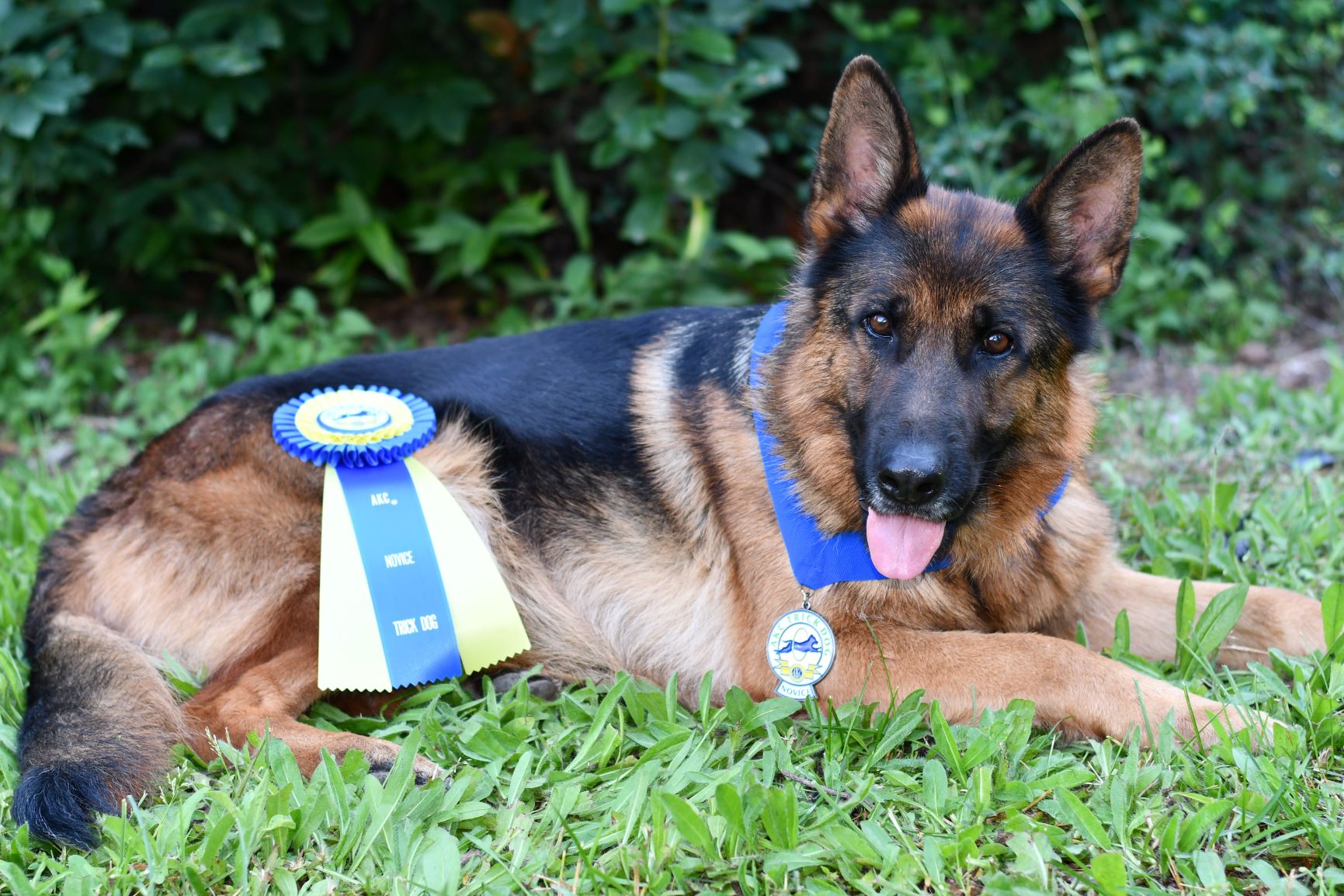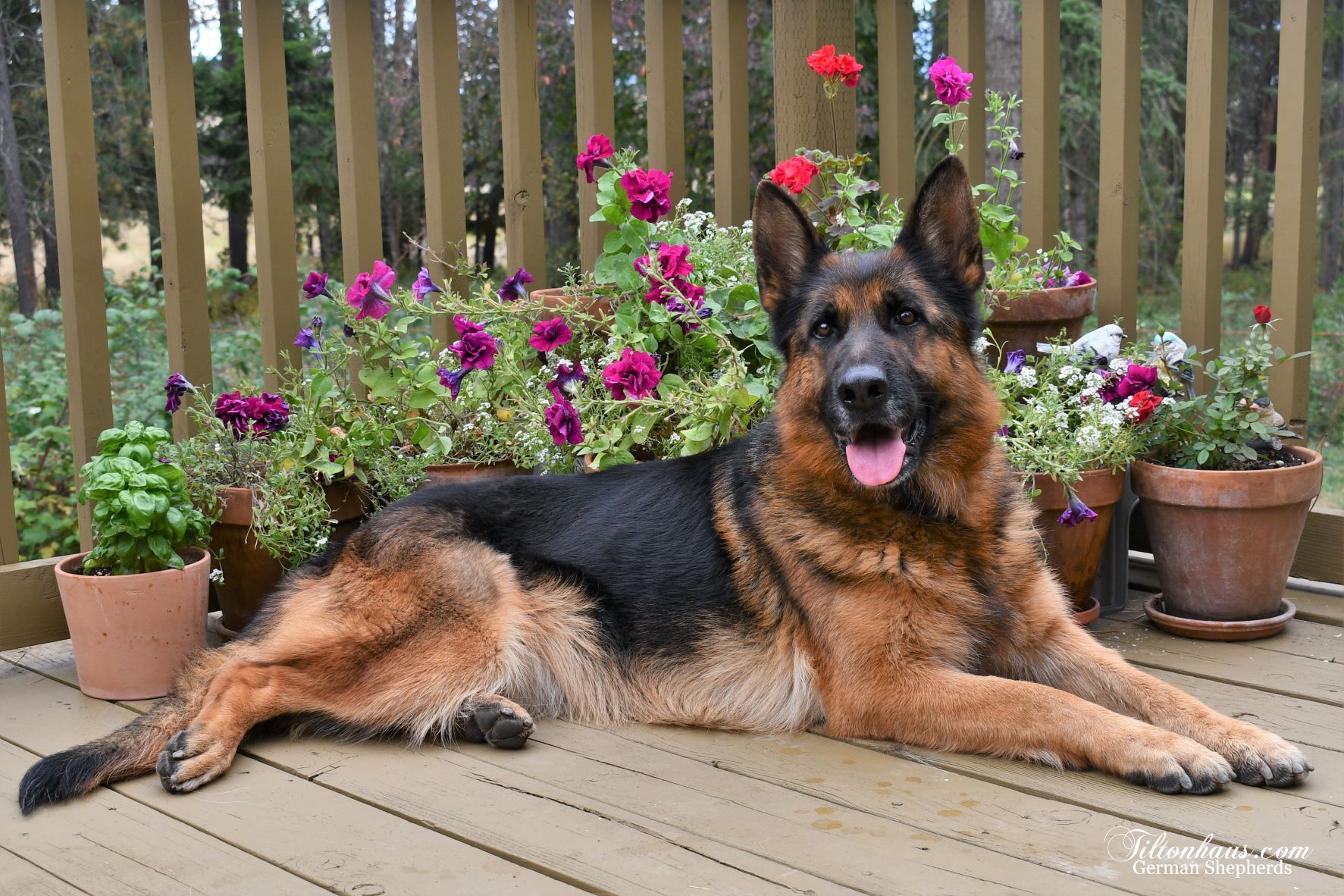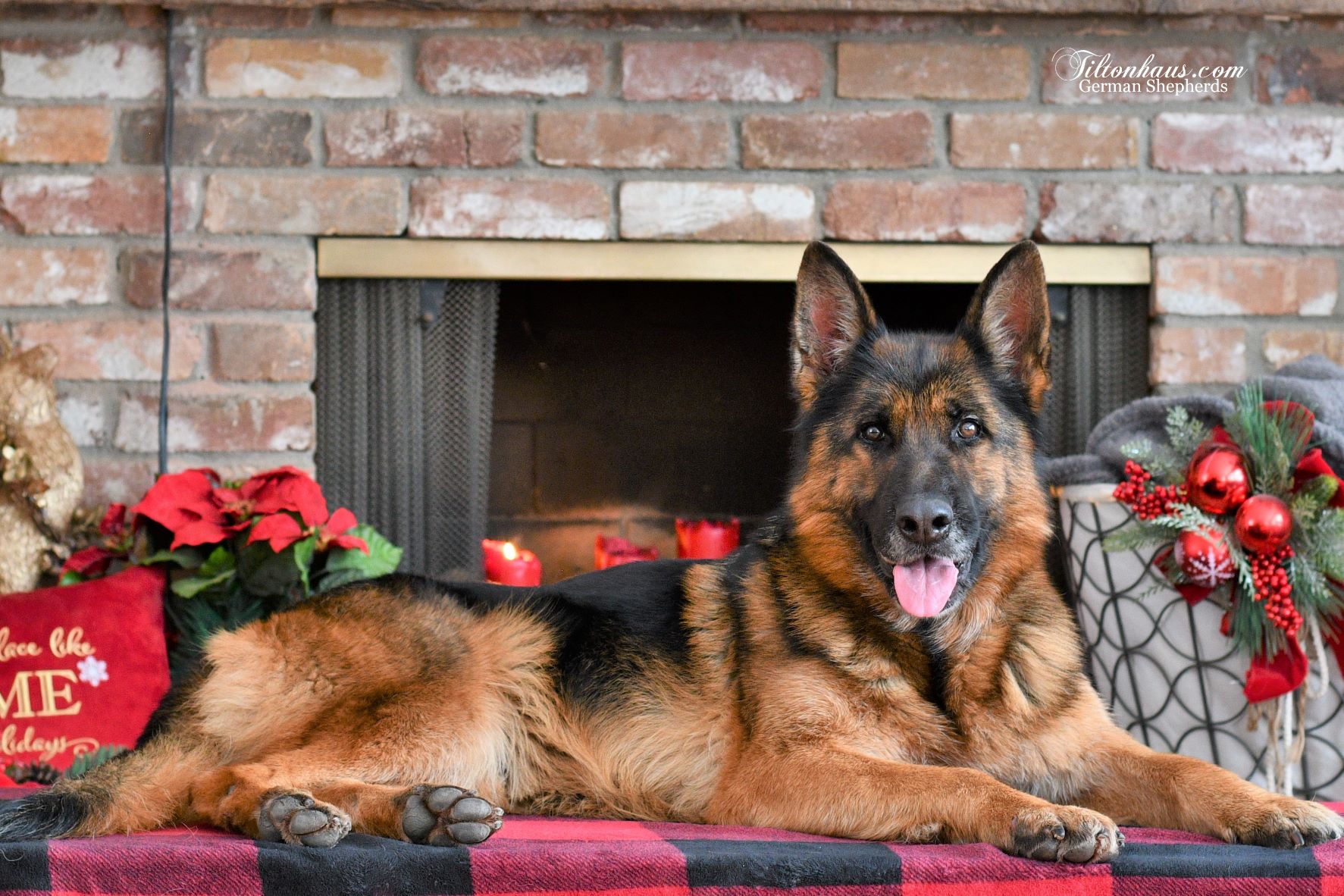 Lexi vom Tiltonhaus_Beautiful German Shepherd
DSC_0519 -Lexi and Tanner
DSC_0394 - lexi and pumpkins
DSC_0366 Lexi laying down
DSC_0327 lexi german shepherd
Lexi with nosework ribbons
head up (2) - lexi on couch
DSC_0788 (1024x683)Lexi_running
Lexi with nosework ribbons
DSC_0123 -Lexi (1024x683)
DSC_0832 (1024x683) lexi in snow
Lexi vom Tiltonhaus Nosework
Lexi vom Tiltonhaus in Snow
Lexi Tiltonhaus Christmas
Beautiful Lexi German Shepherd
Lexi in beautiful German Shepherd
Lexi earned Novice Trick Title
Lexi earned her AKC Novice Trick Dog (TKN) Title from the American Kennel Club (AKC) in 2020. The dog must perform 10 skills from the Novice Trick list. If a dog has a Canine Good Citizen (CGC) certificate or title on record at AKC, it can do 5 Novice tricks (CGC + 5) to earn the Novice Trick Title.
Lexi earned her Scent Work Container Novice (SCN) Title from American Kennel Club (AKC) in 2018. Cardboard box containers are laid out on the floor in the search area, with the odor (Birch) hidden in one of the containers. The dog must locate the odor and the handler must call alert within 2 minutes to earn a passing score. In order to receive this title, the dog must earn three passing scores at three different trials.
Lexi earned her AKC Urban CGC (CGCU) Title from the American Kennel Club (AKC) in 2017. The goal of AKC Urban CGC is to test the dog's skills in an urban (city) setting. Dogs must, enter/exit doorways with no pulling, walk through a crowd on a busy sidewalk and cross streets under control, react appropriately to city distractions (horns, sirens, etc.), Ignore food and food containers on sidewalk, safely negotiates stairs and elevators, ride dog-friendly transportation (car, subway in a carry bag, cab), 3-minute down-stay in lobby of dog friendly building, and more.
Lexi earned her AKC Community Canine (CGCA) Title from the American Kennel Club (AKC) in 2017. AKC Community Canine is the advanced level of the AKC's Canine Good Citizen Program. Whereas Canine Good Citizen tests are most often tested in a ring and situations are simulated (3 helpers serve as a "crowd"), the AKC Community Canine test is done in real situations including at shows, classes, and in the community. Lexi's AKC Community Canine test took place at Lowe's in Spokane, WA.
Lexi earned her Canine Good Citizen (CGC) Title from the American Kennel Club (AKC) in 2017. The dog and handler have to successfully complete ten components of an evaluation. The purpose of the evaluation is to recognize those dogs who have been trained to be good citizens in the community.