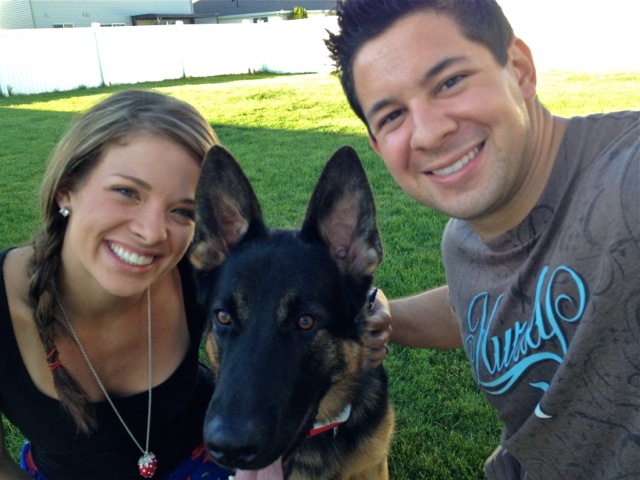 Our experience with Tiltonhaus German Shepherds was absolutely wonderful.
We couldn't be more pleased with our choice of breeder. They breed beautiful German Shepherds that are intelligent, obedient, healthy, and overall amazing family pets. Our boy Gunner is a great example of the quality of dog that comes from Tiltonhaus, and he loves us just as much as we love him. He's about 14 months old now and weighs about 92 lbs. He's incredibly intelligent, he's always looking out for us, and he's best snuggle buddy anyone could ask for.
When Gunner was a puppy we were very impressed with how much TLC and socialization he received from the Tilton's during the 8 weeks prior to us taking him home. We feel that this played a vital role in him being the great, well-adjusted companion we have today.
Thank you Tilton's so much for all your hard work and dedication in breeding these wonderful dogs!