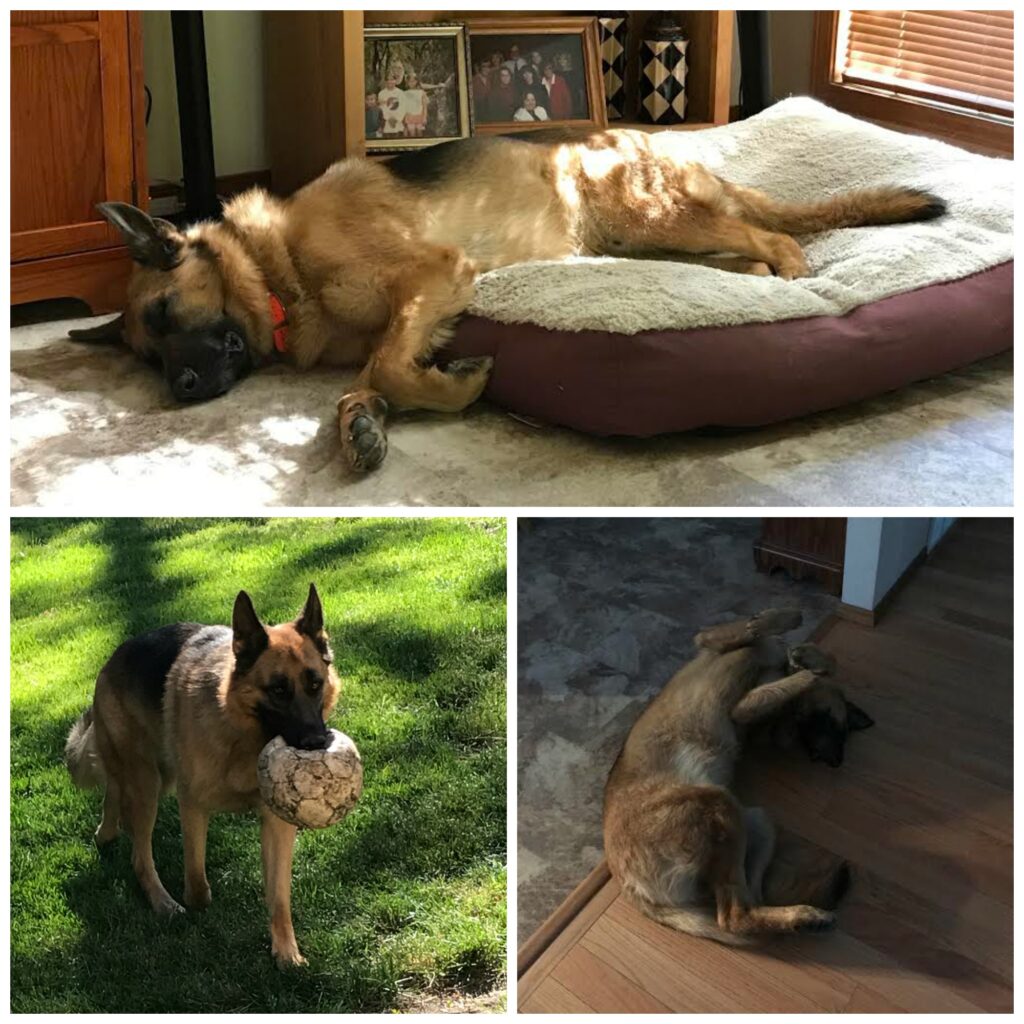 Hey Tammy! Just wanted to send an update on Memphis…as you can see he's doing great! Finally lost that massive winter coat he had this year, and he's keeping his weight at about 90 lbs. In the pictures you can see he loves that old soccer ball, always sleeps half on – half off his bed, and that is the pose he does when he wants his belly scratched, lol. He is such a loving dog, and is always looking out for us. He even feels the need to protect our other dog from potentially dangerous things, like standing between him and the vet, it's so funny!!. He LOVES the water! We keep a little kiddie pool on the deck for him, he likes to play in the sprinklers and loses his mind when we turn on the hose! He loves to swim anywhere we go that has water – definitely a water dog. Next pix will be water pix, promise
We love him and can't thank you enough for bringing him into our lives.
I'm always watching your puppies online, just adorable… And please give Ella a great big kiss for us!