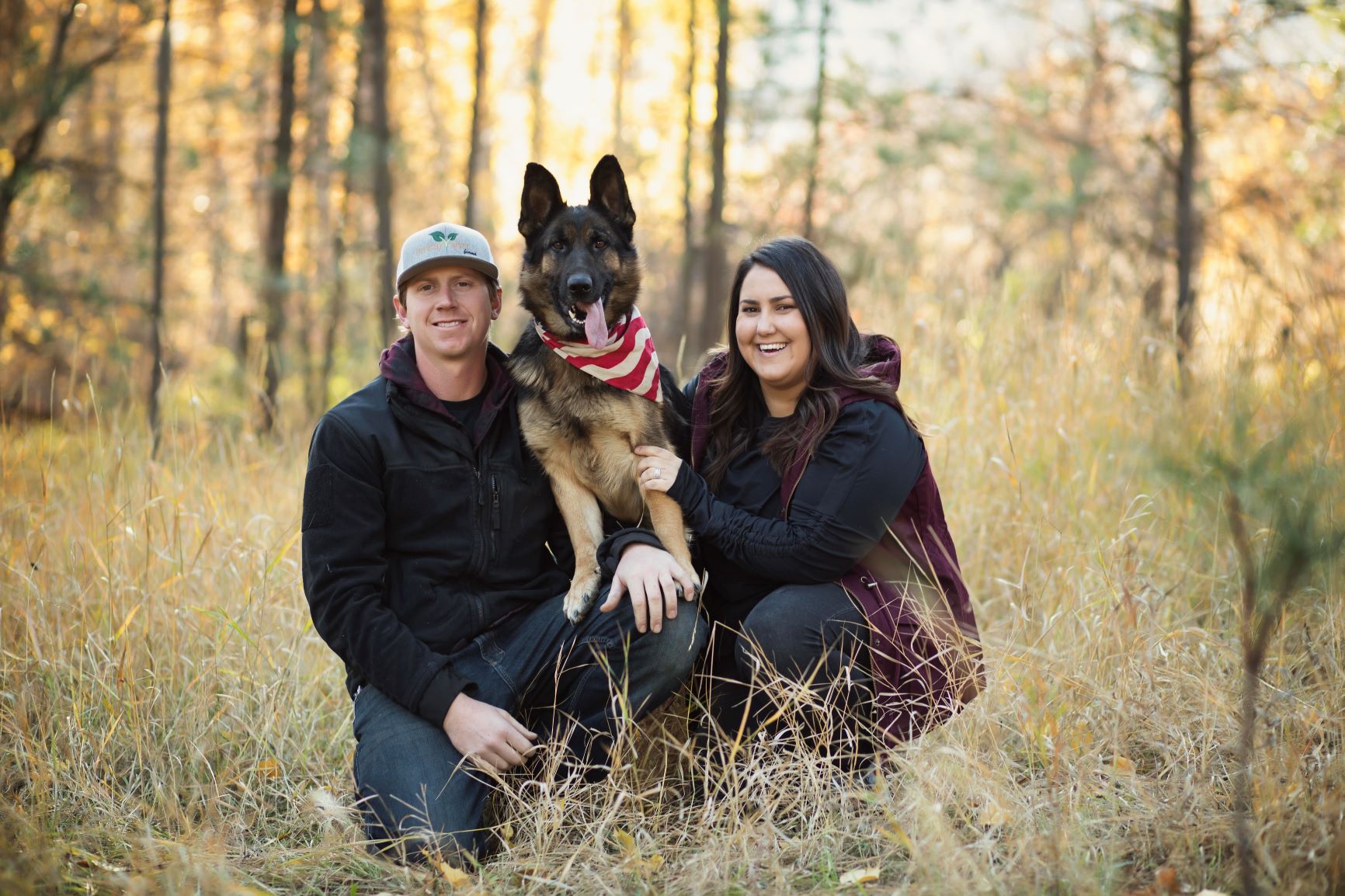 Where do I begin? At first, I wasn't too excited to get a dog. I know they are so much more work than a cat, and I grew up with cats. But my husband persisted and we started searching. My husband and I were wanting to get a German Shepherd for our first fur child since his brother had one. We didn't want just any dog from any breeder either. I wanted to make sure we were getting a healthy, loyal, smart, and fun dog.
When I stumbled across Tiltonhaus German Shepherds I knew that this was where we were going to get ours. It just felt right in my gut. I could tell that Tammey and her family really adored their dogs, and really took amazing care of them based on their site and Facebook.
We waited over a year to get Kona, but it was so worth it. She is the most loyal, smart, happy, and friendly pup ever. My husband is still teaching her new tricks to this day over 2 years later. She gets to run around the farm all day with my husband, and we couldn't imagine our lives without her now. Whenever we go into town with her, we always get so many compliments on how she is such a great looking dog. I might be biased, but I totally agree.
If you are thinking about getting a German Shepherd through Tiltonhaus… Do it! I highly recommend them!